Remote work can benefit your business, but it is not suitable for everyone. Use free personality tests to determine which employees are most suited to remote work: communication, self-motivation, and adaptability are important traits to look for. Make sure your team has the right tools and infrastructure to support remote work.
It's no secret that a remote working environment can increase both productivity and company loyalty. We're in an age of technology, so why do we keep people at desks when they could be productive from the comfort of their own homes?
The benefits are clear for both employees and employers, but they may not be right for every company. A business owner should take their personality into account when considering how to implement remote work policies. There are personality tests designed to test various aspects of an employee's personality, which can help weed out those who aren't suited for remote employment.
This post covers free personality tests that can help to indicate whether your employees are best suited for the work-from-home lifestyle.
We include a few that are worth looking into: Predictive Index (PI) Behavioral Assessment, The Meyer-Briggs Test, and DISC Assessment.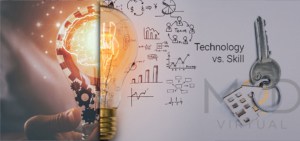 Remote Work Compatibility based on the Predictive Index (PI) Behavioral Assessment
The Predictive Index (PI) Behavioral Assessment is a free test that measures certain aspects of an employee's personality. It counts eight different factors, which are all designed to predict the degree to which an employee will work remotely.
It takes approximately 15 minutes to complete, and it requires employees to answer questions about their motivation for working. Questions include things like: Do you feel satisfied working? What motivates you? What accomplishments do you know about your co-workers? Do you prefer working in a group or solo?, and Are there things you can't do well?
Key findings
According to PI, certain personalities are more suited for remote employment than others. You'll be happy to know that the majority of employees who participated in this test are more than capable of working from home. Notably, workers who are motivated by success, and who are confident in their skills, do well in a remote position. Based on this test, they're also more likely to stay with the company.
It's undoubtedly worth looking into this test if you're going to consider implementing remote working. It can save time in the hiring process and identify good candidates who aren't likely to leave your business in the near future.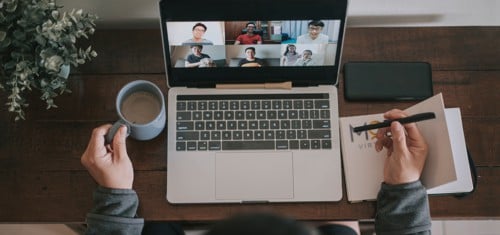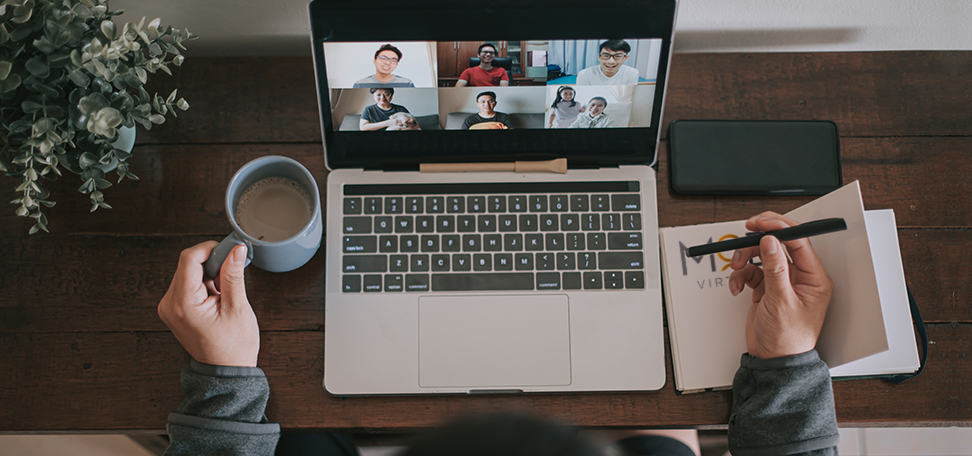 Remote Work Compatibility Based on the Meyer-Briggs Test
The Meyer-Briggs Type Indicator (MBTI) test is another personality-based test that measures certain characteristics of an employee. It takes approximately 30 minutes to complete, and it requires you to answer questions about whether you have a preference for close or independent team members.
The MBTI Test is also a free personality test that can be given to employees, and it will give you an idea of what factors are important to their work style. It'll ask some serious questions about the way they perceive certain situations in their life (for example: "It irritates me when people ignore facts").
Key findings
Based on the results of this test, some employees may not be suitable for remote work due to their inability to realistically view the work environment from home. On the other hand, some employees may be more adaptable to working remotely because they have a strong need for social interaction. The test offers different types of profiles, such as the ESTP personality (Action-Oriented), ISTJ personality (Responsible Confident), INFP personality (Compassionate Idealistic), etc.
You won't find this test to be difficult or time-consuming, but it's a simple way of determining whether remote employees will be able to perform well in the office environment. For example, an employee who scores high on Extraversion (E) may be more suited to work in a face-to-face environment. This is because E-scorers have a higher tolerance for noise and busy social environments. On the other hand, employees who score high on Introversion (I) may be less likely to excel in the same environment. This does not necessarily mean that those that score high on Extraversion can't be good remote workers. In fact, they may be better suited to remote work because they can feel comfortable in a down-to-earth, quiet environment.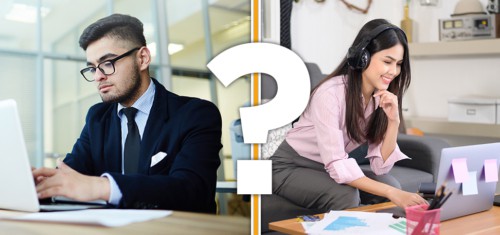 Remote Work Compatibility Based on DISC Assessment
DiSC stands for the four main personality profiles in the DiSC model: (D)ominance, (i)nfluence, (S)teadiness and (C)onscientiousness. Personality is an important issue for company owners. It's important to have the right personalities on your team, especially in remote teams where social interaction is scarce. While these personality tests do not provide a perfect picture of your employees, they will give you a good idea of how well they will fit into the field. DISC assessments are also helpful if you want to make sure certain personality types are not assigned to certain projects or tasks. 
Key findings
While DISC assessments are not as in-depth as the Myers-Briggs test, they do offer insight into potential traits that can be beneficial or detrimental to your business. For example, someone who is very persistent and has a high need for achievement may be a good fit for sales positions where deals are closed quickly.
Most remote employees will find this test simple and easy to complete online. DISC assessments are more detailed and can cover a wider range of topics. They provide personal insights and strategies on how to get along with others. DISC tests result in a four-letter professional profile, which is a good way to understand your "type." While some employees may not fit perfectly into one category, there is usually significant overlap between types.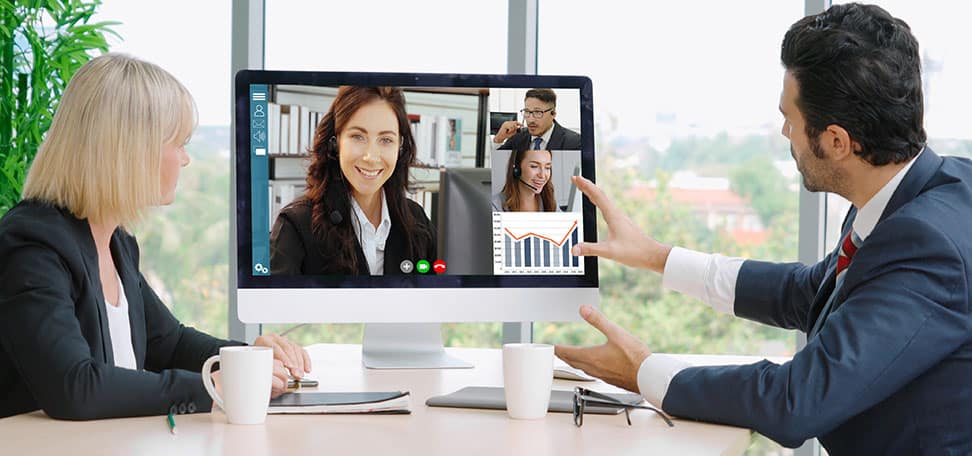 Why virtual assistants work for hybrid businesses
For most people — and especially those working in a hybrid business model – a virtual assistant may just make sense. Virtual assistants used to be considered something only larger companies could afford to invest in, but this isn't really true anymore. Due to the platforms available today, even solopreneurs can hire a virtual assistant.
The thing is, every business has different needs and preferences regarding an outsourcing partner. Which personality test do you think is best for your business? Let us know in the comments below.
Key Takeaways:
Be on the lookout for a personality clash if you're working with remote teams.

Personality tests can reveal your employee's strengths and weaknesses, which will benefit your business overall. 

In the end, ask your employees what they prefer. If they're not happy, it could cost you in the long run.

Hiring virtual assistants can be a great way to scale your business and grow your revenue. 

If you're going to hire someone for a remote position, make sure they have the right personality for that job.

Most importantly, if your employees are getting the job done, then don't worry about their personalities too much!
In the business world, there are many different personality traits that can be considered important for success and happiness at work. Some of these traits can be measured using an online assessment tool, such as DISC assessments or the Myers-Briggs test (MBTI). The results will tell you a lot about your employees. Based on the results, you can tell whether your employees are well suited to working remotely.
"Outsourcing makes the hustle better — because you're not burdened with many/growing expenses that you'll need to figure out how to cover and hit profit"
Focus on your growth & scale your operations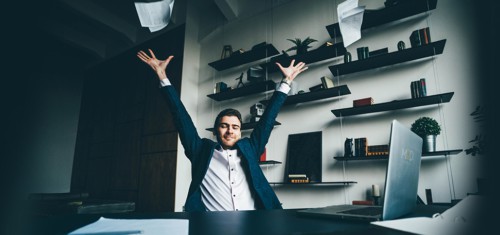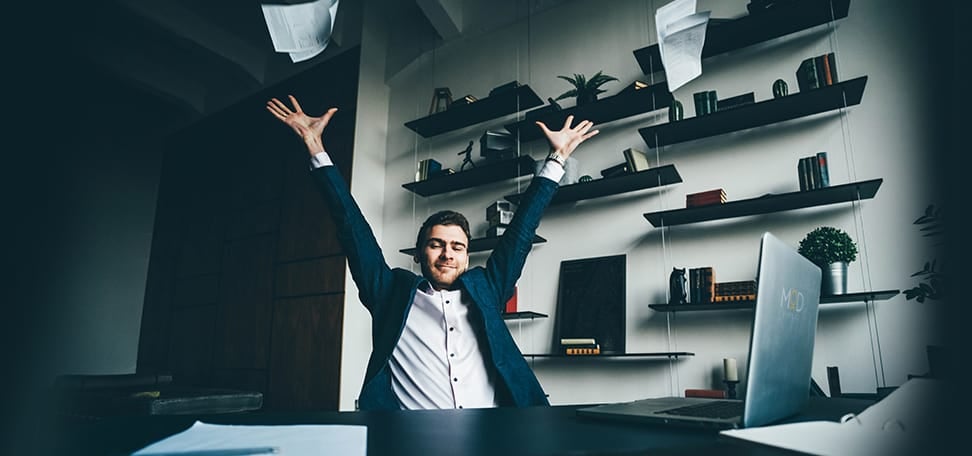 ENVISIONING OF A NEW REALITY FOR YOUR BUSINESS
Simply put, MyOutDesk equips entrepreneurs & business owners with tools, strategies, and virtual employees – and when combined, businesses have a competitive edge and find growth while efficient systems and processes are put in place.
MyOutDesk proudly provides additional free business growth guides, books, and strategy calls.
See what we are about, and schedule a free 'Double  Your Business' strategy consultation with us. We'll take the time to learn more about your business and offer solutions to foster top talent and lower operational costs for your company.