MyOutDesk (MOD) has 10 years of market leadership, serving more than [mod_total_clients] clients and placing over 4000 Virtual Professionals; MOD is the trusted Virtual Solutions Platform used by the most innovative companies.
We are the market leader and experts in providing blended growth solutions to small and medium businesses. By blended we mean engineering a blended org chart with part of your organization being in-house and part of your organization working virtually. We partner with customers based on mutually agreed 'Business Outcome Statements' that measure and quantify the impact of the Virtual Professionals.
Utilizing Business Outcome Statements is a big reason our 'Blended Org Chart' model works with our customers. The other part of the 'secret sauce' is we flat-out hire the best people.
As you can see by the chart on the next page we do FBI Grade Background Checks, Employment and Education Checks, Market Force Style Indicator, and adhere to the 3Es of Employed, Experience, and Expertise. Only 2.2% who apply to MOD get endorsed to clients. Pretty awesome!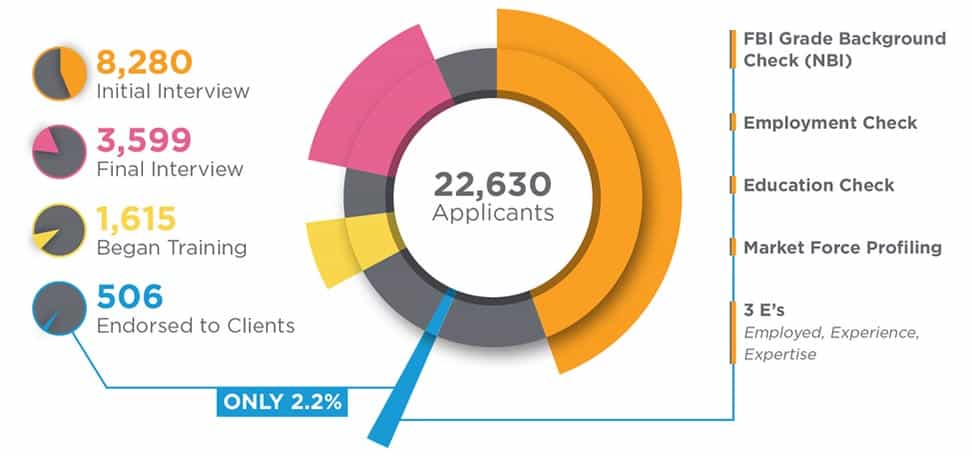 In the past years, we have successfully evolved our methodology and processes to focus on client success. Because our approach is blended, the first 90 days are critical to successfully integrating the Virtual Professional with your team. The three primary areas to focus on are:
Vision & Leadership. Your organization needs to provide executive sponsorship to the onboarding process and the long-term integration of the VP.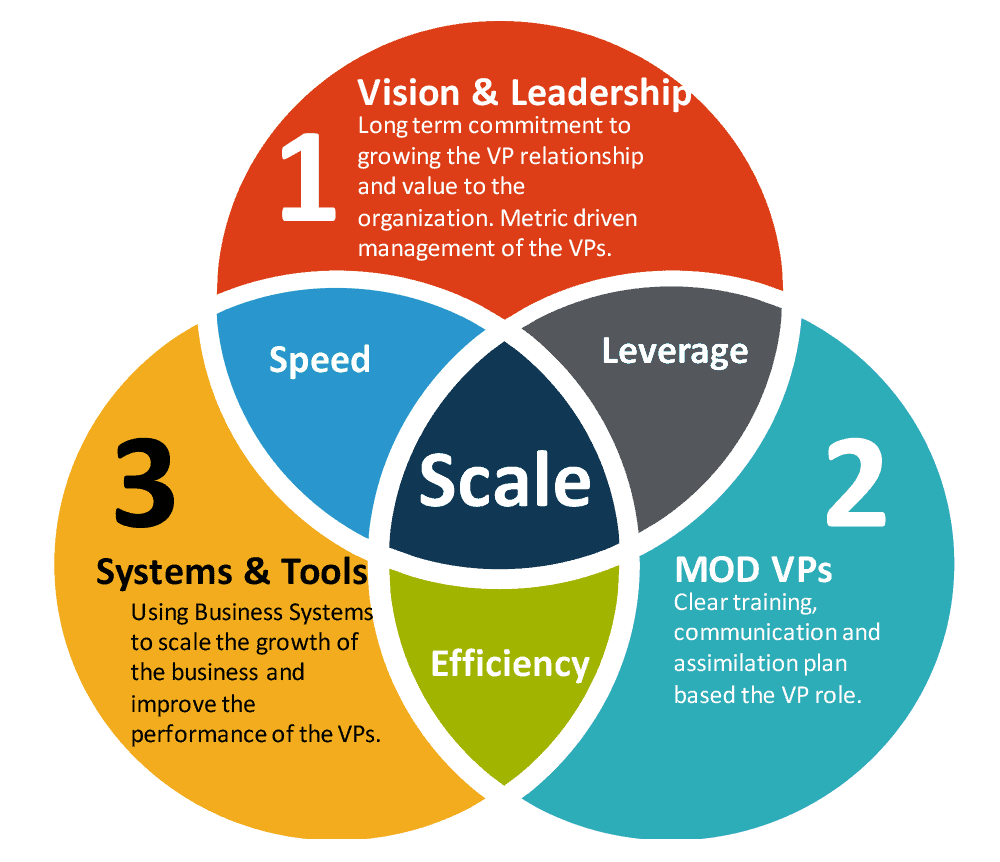 Onboarding Support. MOD provides a 90-day onboarding coach but also needs the availability of key staff, clear training, communication, and an assimilation plan for your new Virtual Professional team member.
Systems & Processes. We believe if we help you tech enable your Virtual Professionals that this will increase the probability of success and business growth.