Key Takeaway
The blended business model combines the strengths of in-person and virtual workforces, allowing businesses to be more flexible and efficient. Virtual assistants (VAs) can play a key role in this model by providing cost-effective support and helping with tasks such as administrative work, customer service, and sales.
In the ever-changing landscape of the modern workforce, labor markets are tight. Right now, and maybe since forever, a CEO's #1 concern is finding and retaining talent and building highly productive teams while also maintaining company culture. This principal job has been complicated by the current work-from-home environment that has been sweeping not just the nation, but the world. If you're leading a hyper-growth company (i.e., 50-60% annual growth), it's time to consider the Blended Business Model, where your domestic employees head up strategic projects, client-facing sales, and marketing work, and where much of the other administrative work is handled by Virtual Assistants.
Who Are They?
So, who are Virtual Assistants and what exactly is a Blended Business Model? Let's start here. Virtual Assistants are remote-working professionals based in other countries who have higher education and academic degrees, possess all the necessary and new technology, communicate with ease and professionalism, and have the same, and sometimes better, skills as a local hire. Essentially, Virtual Assistants bring scope and depth of skills and experience that is very difficult to harness in any one local labor market, especially smaller ones. The Blended Business Model allows a company to leverage the incredible value presented by Virtual Assistants for a variety of work and work products that absolutely don't require a physical presence. The Model also ensures a company maintains and grows its in-person staff for all the many reasons that handshake exchanges matter.
This new business model may have felt controversial or even scary a decade ago–perhaps even three years ago–but with the rapid societal changes over the past two+ years, this is becoming the only model that makes sense. It is the business model of the now and the future and can expand both short- and long-term value for almost all company types.
Naturally, I'm biased. I own and operate MyOutDesk, which has been successfully providing Virtual Assistants to businesses since 2008. MyOutDesk is the first and only of its kind of scale at which we operate. Heading this operation has truly opened my eyes to the value of integrating virtual and physical staff, not just for the business owner/operator but also for employees and their job satisfaction and quality of work and life. I've worked to spread this realization and these tools to thousands of clients, all over the country, by starting locally here in Sacramento, California, where MyOutdesk, and me and my family, live and thrive. One of these clients, Belami eCommerce, is near and dear to my heart and presents a relatable case study for this Blended Business Model.
A True Story About Blending
Belami eCommerce is a California company that began providing online retailer and e-commerce services in lighting and rapidly expanded. Long before the COVID pandemic, company presidents Mihran Berejikian and Belami were facing major struggles with recruitment and retention for their customer service roles. They would seek out local people, interview, train, and build them up in these entry-level, customer-facing roles…only to lose them to other internal departments, job promotions, or other companies. The turnover rate with their customer service staff had become such a problem that it was dramatically hindering their growth. By 2014, when I first met Mihran at a CEO masterminding group, he had just heard about Virtual Assistants. We talked over the next 6 years, and then, true to his form, Mihran did his homework. Eventually, he decided to try out MyOutDesk as a means of solving his turnover problem. Belami eCommerce now has about 100 employees–75 local and 25 MyOutDesk Virtual Assistants living in the Philippines and working remotely–just like more than 26% percent of the current American workforce. Belami saw immediate gains after hiring its first Virtual Assistants, and those gains have continued to grow over a period of years.
At the onset, Belami's existing local employees were wary that they were being replaced. Concerns were expressed, moderate protests were lodged. But, Mihran and his team ensured their staff that they weren't being replaced but rather supported, and in a way that they hadn't been before because of financial constraints and logistics. Employees were now free to move on to managerial positions or transfer to other more fulfilling roles, while the ever-capable and reliable Virtual Assistants maintained the frontline of customer service. Saving on traditional employee costs for ¼ of the company has directly increased Belami's profits by 4%, with company revenue approaching 100 million dollars. By embracing this Blended Business Model, Belami has substantially increased the company's enterprise value. As for Mihran, well he views this positive growth and change as "tens of millions of dollars to the valuation of his business" Obviously, I agree.
Blending In Virtual Assistants Is Good for Everyone
A survey conducted by Envoy, a hybrid workforce support platform, recently reported that 47% of employees would look for another job if their employer refused to adopt a more flexible work model. This survey comes on the heels of many employers being forced to allow scores of their employees to work from home during the pandemic. Employees have rapidly adapted to this flexible work environment and realized the same thing Mihran realized when he opened his company's virtual doors to Virtual Assistants–that when done right, flexibility works. Employers see improvements in employee morale, productivity, and job stability, i.e., reduced turnover. I personally have seen firsthand that my employees–more than 1,800 and growing– thrive when trusted with work-life flexibility. Blending in Virtual Assistants builds on this trust and demonstrates to your employees that you're dedicated to this popular new, and here-to-stay, work model. That with the right structure and expectations, maintaining work flexibility and incorporating Virtual Assistants can be relatively seamless and beneficial for all.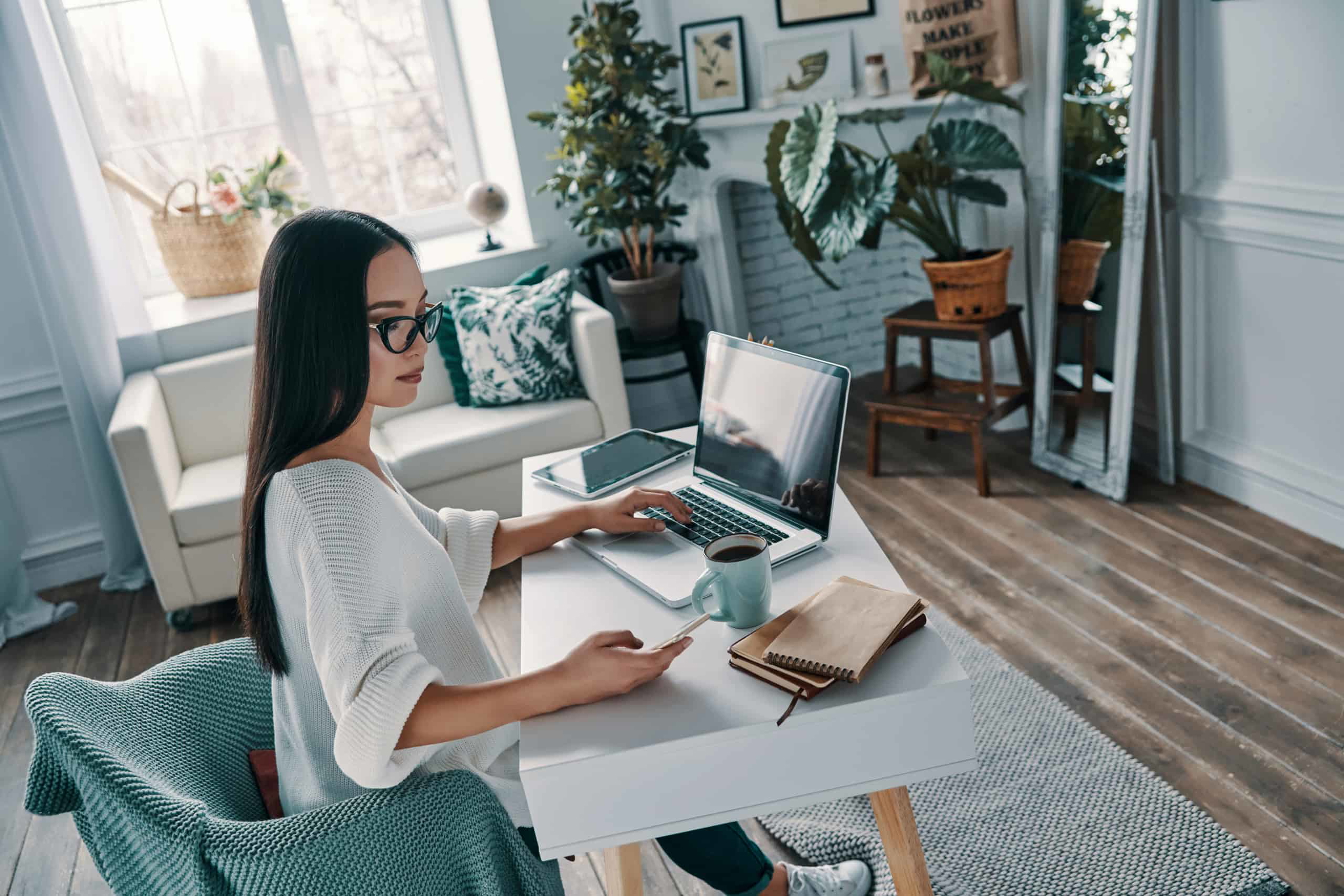 Work / Life
A major benefit to your employees includes achieving that elusive but important work-life balance. In the past, this was the stuff of dreams. But now with more staff working from home and companies adapting, it's a happy reality. Benefits to the company are limitless. Off the top, benefits include those associated with operating and maintaining a smaller office with shared workspaces and less need for costly onsite amenities. You'll save on equipment, office supplies, and rent. Also, when an employee's office is just down the hall from their bedroom, they're more inclined to stay on the clock during times when they would otherwise need to take leave–such as when a child is sick or there's a home repair that needs their attention. This has a positive impact on productivity and problematic overlaps in paid time off between employees. These benefits become exponential when incorporating Virtual Assistants into your employee portfolio.
Same Quality, Lower Price
The Blended Business Model adds immense flexibility to recruiting when you're already intending to employ remote professionals, as is increasingly the case. The only difference between hiring a local remote employee and utilizing a Virtual Assistant from a company like MyOutDesk is that the former adds hiring costs and uncertainty, and the latter comes with low to no hiring costs and a guarantee in the quality of work and professionalism, because Virtual Assistants are meticulously vetted and trained by their service providers. Although I can only speak personally for MyOutDesk, it is a fact that our Virtual Assistants are top-notch, educated, and trained professionals who are matched specifically and personally to a company's needs and who are eager and ready to develop long-lasting personal and professional relationships with their clients.
In short, when you begin to embrace a model that includes remote workers, you are no longer confined to nearby applicants. You can hire someone with the same skills, same experience, same talent, and often more education, from anywhere in the world. And when you embrace hiring Virtual Assistants, you can take that next step and hire in a way that increases productivity and predictability and saves on things like physical facilities, paid time off, insurance, benefits, etc. Service providers like MyOutDesk handle the costs associated with keeping your Virtual Assistants employed, you just pay a flat monthly rate to keep them as dedicated workers for your company. Your company will experience immediate savings and relief that endure well into the future.
Everyone Wins
The Blended Business Model is a win/win for everyone, including the Virtual Assistants whose relationship with your company and their service firms is a virtual dream come true (pun intended) for a group of highly educated and trained professionals whose home country has yet to offer them the quality of work that they desire or themselves and their families. Enter MyOutDesk, offering Virtual Assistants a better job and a better life, and bridging the gap between their skills and your needs.
[Grab a FREE Strategy Call Here]
How To Blend…First Steps
Ask The People
Although there are dozens of "right ways" to enter the Blended Business Model, in my experience a great first step is to survey your employees. This initial outreach will promote transparency and confidence and will elicit feedback that will ultimately help you shape the perfect model that fits everyone's needs. If you haven't already, start by asking who wants to work from home, what equipment do they already have or will need, what hours do they prefer, if they're ok with a split schedule, etc., and how they feel about incorporating remote workers from other parts of the world to assist them in their work. You'll likely find that some people will actually prefer coming into the office for various reasons–lack of space at home, too many distractions, better access to equipment, change of scenery, etc. Not to mention that not every role is fit for remote work. Some people can do everything from a laptop anywhere in the world, whereas some roles require a physical presence for more oversight, to attend meetings, take inventory, etc.
Once you get the results from your survey, you can begin to develop a strategy for your next steps and your ultimate pathway forward. Be sure to consider other factors when deciding who must be present in-office and who can work remotely, such as experience level, department duties, and recent promotions or infractions, and determine the gaps that need to be filled and that can be filled by Virtual Assistants.
Build A Foundation
The next steps involve building the infrastructure for these changes and establishing best practices. Ensure that each employee gets the technology they need to fulfill their current and future role, perhaps by letting people borrow their office devices or setting a budget to purchase new equipment. You can even sell your existing unused equipment to recapture some spent costs. Then set company-wide rules and expectations–it's easy to draft up a hybrid work agreement and have everyone sign and return. Conditions should be the same for everyone working remotely, so no one feels singled out or favored. And after existing staff have adjusted to this new flexible work environment, or on a parallel course, begin incorporating Virtual Assistants to create the Blended Business Model that has been wildly successful for hundreds of companies just like yours.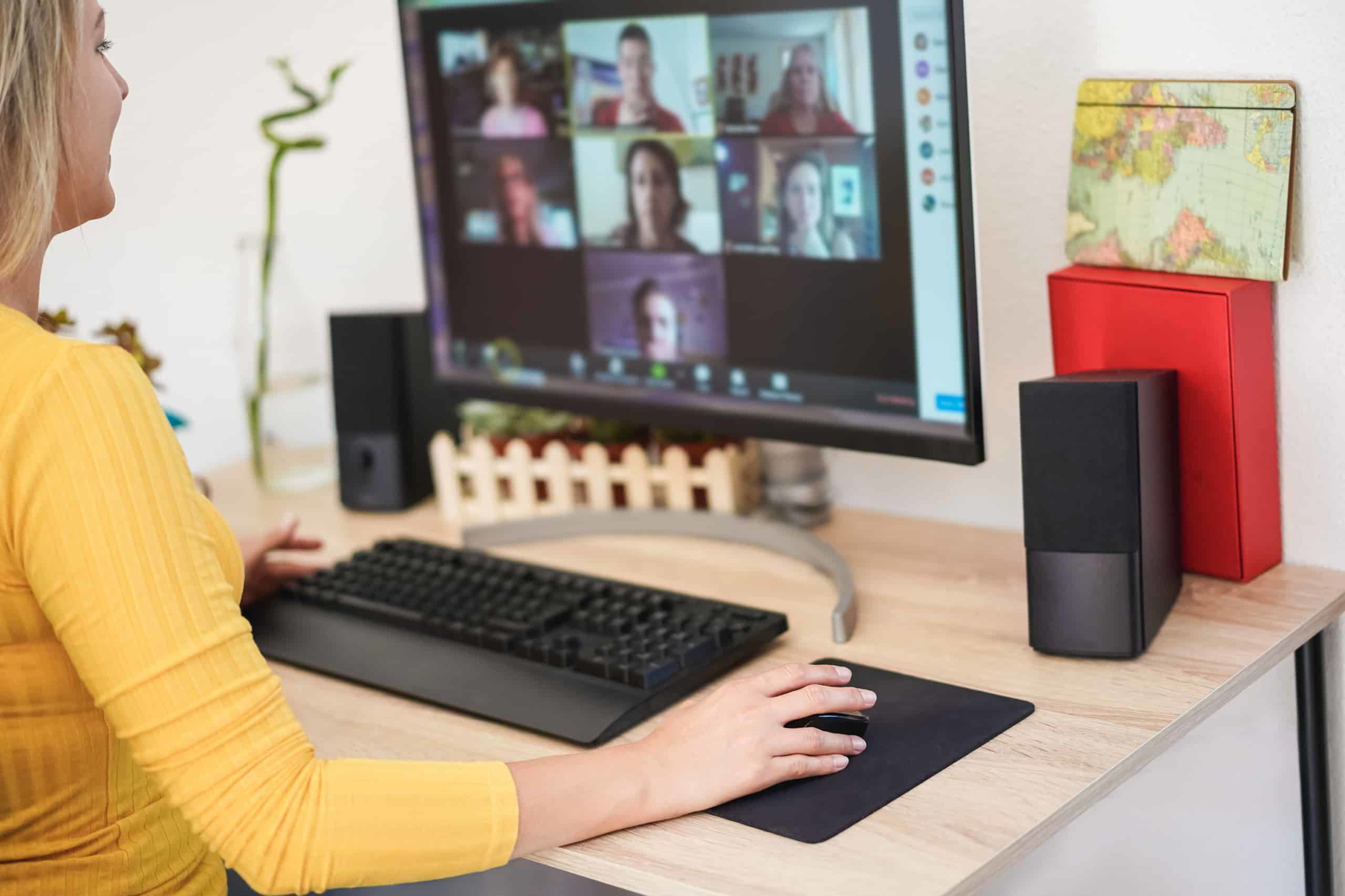 The Blended Business Model Is Easier Than You Think
Despite any perceived complications, the path toward a Blended Business Model is relatively simple. Evaluate what your business does and how it handled unexpected remote work during the pandemic. Then survey your employees to get a finger on their pulse, and review the results. Make your selections, create a budget, then sign off on some new infrastructure and best practices. That's literally the only hard part. Hiring Virtual Assistants to complement your changing workforce requires such a small effort and comes with such low risk, it's essentially a non-task.
Once you hit the ground running, it's just a matter of staying up to speed with your company's needs and your employee's wishes–keeping an eye and ear on what's working and what isn't and adjusting accordingly. In this way, you can keep the company culture alive that your employees desire while also increasing overall success. You can keep your staff connected, and keep them personally connected to your Virtual Assistants, by arranging virtual events over Zoom or other platforms to bring people together and recognize accomplishments. Regularly scheduled meetings to keep teams connected and in sync.
Remember, your culture is not the building everyone sits in. Your culture is not the brand of coffee in the office kitchen, or the electric scooters gathering dust. It's what you do as an organization, how you work together, and what you accomplish as a team. What you do and who you are do not change because of local differences and incorporating new types of help. In a world where each employee may be hundreds of miles apart yet only a click or a call away, the culture becomes less about "where" and more about "who" and "why." The "why" is what drove your company to relevancy and success in the first place, and that doesn't ever have to change. The "who" is what companies like MyOutDesk strive to improve for you and your existing team.
In Conclusion
The only thing holding your company back from reaping the benefits and rewards of a Blended Business Model that combines Virtual Assistants with local staff working both remotely and in-person is taking that first step. And as it turns out, it's a step that many companies have already taken during the pandemic. You might as well make the most of these unusual times and use what you know while leveraging what has been working for hundreds of other companies. Step ahead on the path toward the future instead of languishing in the past. As Mihran puts it, "This has been one of our best financial decisions we've ever made for the company" And, obviously it makes the team here at MyOutDesk very happy.
Free Stuff!
To get you started, we've linked below to FREE guides that should prove immensely helpful on your journey. There you can find download links to different guides, varying from detailed job descriptions to launch guides for starting with your first virtual assistant. Think of these as like a window into the experience and benefits you'll get once you sign up, like a free sneak preview!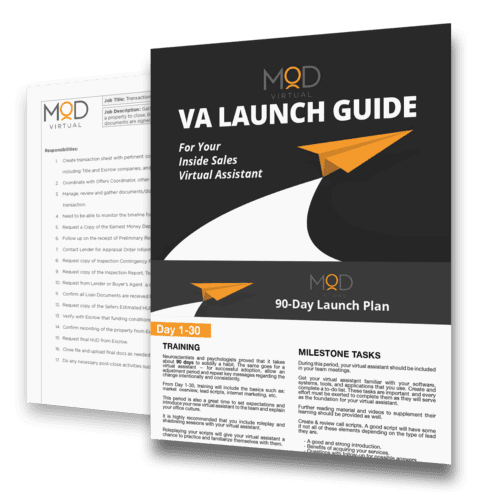 Whether you took a look at those guides and decided you want the real deal, or maybe you already know that and you're just ready to talk to a human being… follow the link below! Click that button to request a FREE one-on-one consult with one of our experts. We'll listen to you first, hear and understand your needs and concerns. Then, our expert will outline an action plan for how our virtual assistants can be the missing piece of the puzzle for you. No obligation, just knowledge. You have nothing to lose and everything to gain.