Sales development is a broad term that covers many different tasks. The success of each initiative depends on the unique needs and goals of every company, so a good sales development representative must be able to adapt to the specific needs of his or her team.
The contents of this guide cover:
Sales Development Models & Goals

The Sales Development Cycle

Recommendations for Improving Sales Development Effectiveness

Examples of SDR (Sales Development Representative) Calls

Recruiting the right SDR to my team

Converting leads using the right angle (Motivations, Fit, Timeframe)
Sales Development Operating Models & Goals
There are several key operating models that sales teams use to reach their goals. The ultimate goal of sales development is to increase revenue. Of course, it's not a simple task to achieve this goal even for seasoned salespeople–it takes a strong team.
In terms of operating models, some companies focus on growing their top line by acquiring new customers and keeping existing ones happy with good service. Other businesses concentrate on increasing customer lifetime value (CLV). Although there are countless ways for businesses to generate more leads, they all fall into one or more categories:
Introducing new products or services;

Cross-selling or existing clients;

Turning prospects into paying customers.
The job of a sales development team job is to do whatever it takes to achieve these objectives & goals. For example, they may need to conduct market research and analyze the results.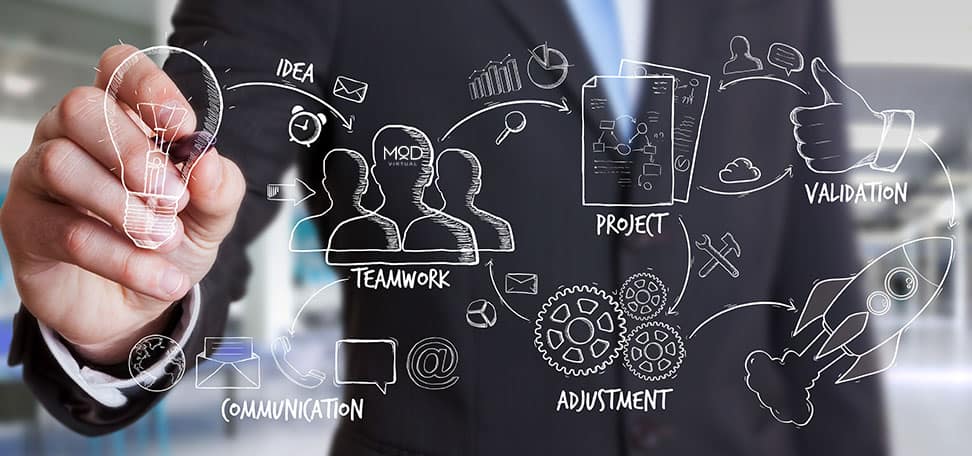 The Sales Development Cycle
In some cases, a company might require its sales development reps to carry out lead generation campaigns. This relationship-building process is called the lead generation cycle and it consists of four steps:
Prospect Identification – This step involves finding potential clients or customers that are interested in a product or service from the company. The goal here is to build relationships with these organizations by contacting them directly through emails, phone calls, and even face-to-face meetings.
Lead Nurturing – In this step, sales executives try to get potential clients or customers engaged in a conversation about their product or service. The goal is to build enough trust and credibility so that they will open up about why they need the company's services or products.
Lead Qualification – The sales executives use this step to qualify the potential clients or customers based on their need and desire for a product or service. They want to ensure that they will get a positive response if they offer them an opportunity.
Lead Closing – In this step, the sales executives try to convert potential clients or customers into actual buyers by providing them an opportunity for a product or service that they want.
After that, the sales development representative (SDR) works with members of their team to follow up on leads to allow sales reps to close actual buyers. The sales development cycle is a continuous ongoing process.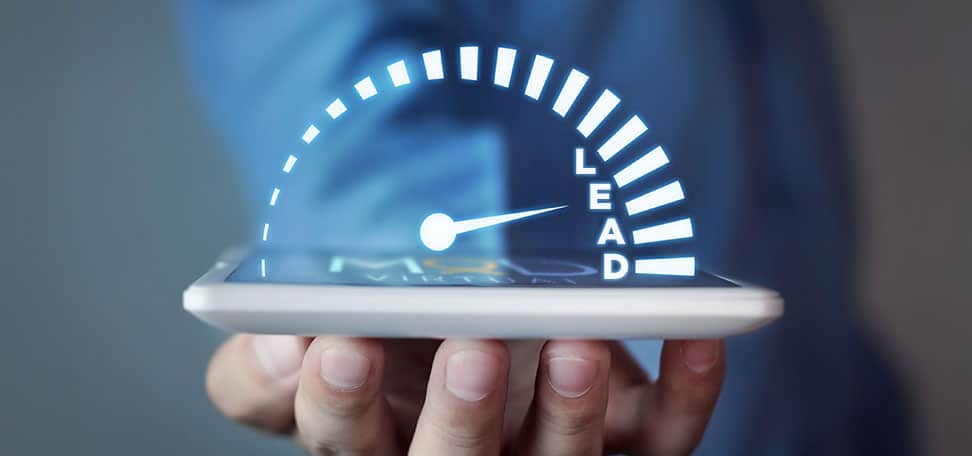 Recommendations for Improving Sales Development Effectiveness
Business models must change and adapt gradually overtime to stay afloat. Your business, as it exists now, will look different 10 years from now. Therefore, your current activities must be oriented toward what the future holds for your present company and others like it.
1. The first thing we recommend you do when considering sales development effectiveness is to define your goals.
You'll need to focus on measurable and trackable outcomes. Business models must change and adapt gradually overtime to stay afloat. Your business, as it exists now, will look different 10 years from now. Therefore, your current activities must be oriented toward what the future holds for your present company and others like it.
2. The second step to ensure continual improvement to your operation is to hire the right people for your sales team. You should aim to recruit people for their talent, over their skills. Find those who are trustworthy, hard-working, and have a strong sense of responsibility.
For long-term success, the purpose of sales development personnel must be considered.
If employees are frantically running around trying to get as many leads as possible so that they can close as many deals as possible, there is no time for quality. The problem, of course, is that this approach is counterproductive. The harder you push to close deals and get leads the more resistance you encounter from potential customers. This in turn reduces your conversion rate, which means that salespeople are getting fewer leads per hour than they were before.
In order to increase your sales, you should not be trying to force leads and close deals. Your company needs to develop a new business model based on value creation for the customer rather than profit generation for yourself.
Virtual Assistants for Sales Development
Consider virtual assistants (up to 70% less than the cost of a traditional employee) as your Sales Development Representatives. You can save time and focus on closing deals, while the assistants help handle prospecting, nurturing, and service.
3. The last step is to prepare several call scripts angles to best serve leads and land the sale.
You can do this best by referring to our Lead Motivation, Fit, and Timeframe Framework, below.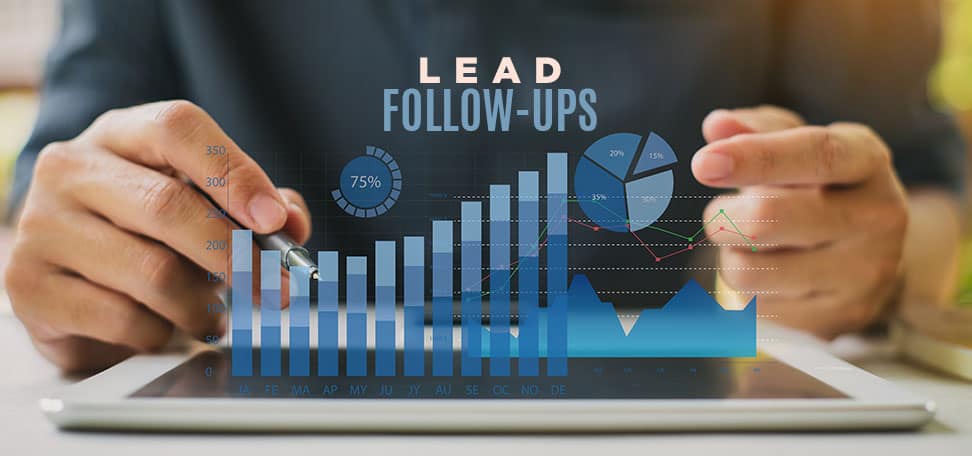 Understanding Your Leads' Motivations, Fit, and Timeframe
We've garnered a lot of experience about how best to prepare virtual professionals for sales development roles—and we have created a concrete system to ensure that you have success with yours too.
When leading prospective buyers through your nurturing processes, consider the lead's motivations, fit, and timeframe.
Motivations:
Ask: What's the reason for your call?

Locate the urgency of what they need in the tone of their voice

Figure out whether they are 'in pain' or 'in opportunity' while considering your product and service as a remedy to the issue.

Usual 'pain' responses:

"I'm not reaching my goals"

"I'm dropping the ball in some way. I'm overwhelmed."

"I'm losing a lot of opportunities, Can't keep up with our leads or paperwork."

Usual 'opportunity' responses:

"My business has grown. I've had this opportunity"

"We're super busy. No time"

"Have looked into this before and now I and ready"

"I would like to learn more about how you can help me"

Quantify the pain or sense of opportunity. Is it motivated by time? money? growth?
Questions to ask:
What exactly is being missed/dropped and what is that costing you?

How much business are you losing, are you able to put a dollar amount around it?

How many hours are you spending on non-productive activities?

What are you leaving on the table, and how are missing those opportunities costing you?

If you could fix this problem today, what would that be worth to you?
The Fit:  
Consider their responses and identify how your product and service and best serve (or best 'fit' into) your lead's background & experiences.
This is the right time to deliver more value to the lead. If you have a free giveaway or resource, now is the time to offer it: "I have a free resource, can I send it to you?"
Timeframe:
Look into seeing their timeframe to buy. When the lead expresses interest, this is the time to figure out if they are considering other competitors and the urgency of responding to them.
Typical motivated responses:
"I'm talking to other companies right now, but I like you."

"How soon can we buy?"

"I don't need more calls. I just want to sign up"

"I already know how this works, I just want to sign up"
Typical not motivated responses:
"Not ready"

"Not sure"

"Exploring options"

"I want to see what you guys do"

"I don't know how you can help me"

"Send me an email of what you guys do, pricing, list of your services"

"Doing research for future reference"

"Who else do you work with? Specifically around [area]"
If you're far into the call and still unsure about the lead's motivations, ask this question:
"On a scale of 1-10 on [the value you provide, i.e. buying a home], how much do you move quickly on this?"
The last important key factor to good sales development is: You know what the best sales development is? The one which has the best product.
You want to generate leads? Then you must have a great, well-tested product for your target market. If you have a great product, and if you can explain it brilliantly, then people will want it. When you make it really easy for people to find your product, and then lead traffic will come to you. Considering a Marketing Specialist Virtual Assistant?
ENVISIONING OF A NEW REALITY FOR YOUR BUSINESS
Simply put, MyOutDesk equips entrepreneurs & business owners with tools, strategies, and virtual employees – and when combined, businesses have a competitive edge and find growth while efficient systems and processes are put in place.
MyOutDesk proudly provides additional free business growth guides, books, and strategy calls. See what we are about, and we'll take the time to learn more about your business and offer solutions to foster top talent and lower operational costs for your company.
Did You Know? MyOutDesk's origin story is set during the last global financial crisis of 2008. Yes, that's right — our business started by scaling businesses with virtual assistants during a recession! Pioneers of virtual assistant services, our first client in 2008 went from five to seventeen VAs with a completely revamped organizational model in short order, and he told MyOutDesk, "Our virtual professionals have shaved $250,000 off our monthly overhead."