Top 3 Reasons Companies Seek Virtual Assistants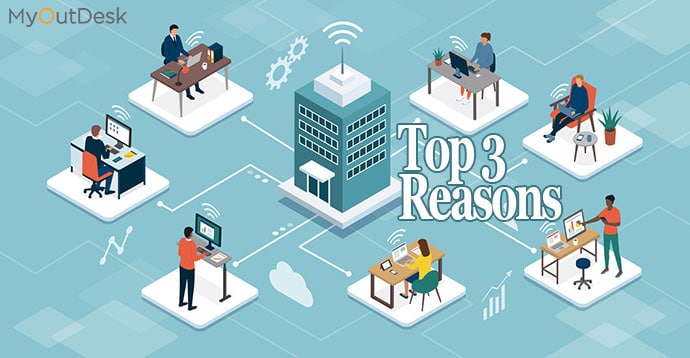 Businesses seek virtual assistants for three top reasons: to delegate time-consuming tasks, improve efficiency, and reduce overhead costs. Virtual assistants offer a flexible and scalable solution for businesses looking to streamline operations and focus on growth.
There are a lot of reasons for a company to seek out virtual professionals. They range from just needing an extra hand on some mundane busy work, to needing an entire team to manage a particular department. We surveyed some professionals recently to get an idea of what the leading reasons for seeking outside help are. While the results of the survey certainly help us focus our efforts appropriately, we felt like sharing them outside our organization too. Because sometimes knowing more about what other companies are doing can be beneficial to a company still figuring things out. So here are the top three issues/concerns that led businesses to knock on our door.
Number 1 –
Wasting Time / Workload Too High
This one is by far the most common response comes as no surprise. The very definition of an assistant is: "a person who helps in particular work". A lot of companies are facing a situation where even just one pair of helping hands could mean so much to their productivity and peace of mind. It could be that your company is experiencing sudden and rapid growth, and you're struggling to keep up with demand. Or maybe you've always been juggling duties and stretching your team thin to maintain a certain quality of service. Either way, you're tired of wasting that time and energy. This is when a virtual assistant can step in, remotely, and work all day or all night on just about any task you've got for them. Customer service, accounts receivable, marketing, sales, and the list goes on. Give your local team some breathing room by adding a virtual assistant or two to lighten the load.
Learn how a VA can help you stop wasting time and energy:
Number 2 –
Low / No Prospecting
Another obvious result because sales are something we see a lot of our virtual assistants being used for. The beauty of an inside sales agent(ISA) is that they can be anywhere. All they need is a phone and access to a computer. Educate them on your product and your vision and they'll do the rest. Why not have a select few expert ISAs locally, and outsource a team of remote ISAs to do all the cold calling and manage email campaigns? It's the perfect system for effective and productive prospecting. Virtual assistants can bate all the leads from there around the clock efforts, while your local experts hook them. You pay less for your sales efforts while getting more leads in return. We can see why that'd be the 2nd most popular reason to seek out our help.
Learn how a VA can help you tackle low prospecting:
Number 3 –
Other
This one made the top three, despite not being anything specific. But if we step back and look at the various reasons leaders come to us and what our virtual assistants end up doing for them, it's not hard to fill in the blanks. One example that might fit here, is when a business doesn't need an assistant but is just curious about how to maximize its results while spending less. Often times a successful company is successful because they're doing everything they should be doing already. They're seeing their success grow for a reason, right? But you can always stand to do a little better. 
Where do you fit?
Do you fit somewhere in this top three list? There are many other reasons why companies seek help from a remote working virtual assistant and even more reasons why they choose us over the competition. Not only do we provide experienced, skilled, and often educated professionals who are hungry for steady work, but we do so cost-effectively. We may not be the cheapest service, but we're also not the most expensive. We do happen to be the best, according to several publications that have placed us as #1 for virtual assistants over the years. We've been giving growing businesses the help they need or just want, since long before the pandemic made remote work the new norm. 
If you have some questions or concerns, anything at all, please click the link below to request a consultation with one of our experts. It's not a pushy sales call, we promise. We just want to at least know what's on your mind, and then tell you a bit more about us. Like how we can guarantee such high-quality professionals at up to 70% less cost than a traditional local hire with the same experience. So reach out, and let's see if our service is a good fit for your business.