Key Takeaway
Virtual assistants (VA) can perform various administrative, technical, creative, and customer service tasks for businesses and professionals. VAs can handle emails, scheduling, data entry, social media, research, bookkeeping, website maintenance, and more, allowing businesses to save time, reduce costs, and increase productivity.
While the so-called "remote worker boom" is still growing, one trend is here to stay. Virtual assistant jobs have grown over 12% since 2012, and they're only going to get bigger.
The field is expected to grow even faster than that in the coming years, so now is the time to get in on the action.
There are plenty of reasons businesses hire virtual assistants over regular ones, and we can name plenty, but what do virtual assistants do? Glad you asked.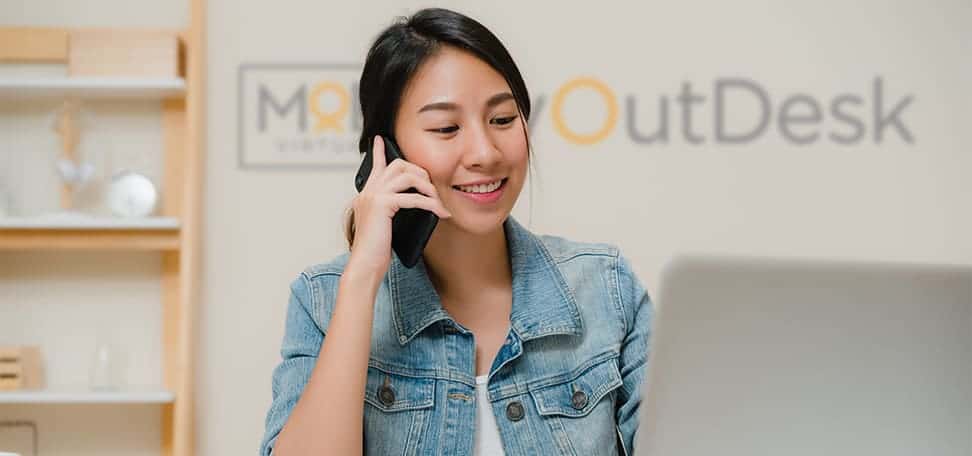 What Do Virtual Assistants Do?
Whether you hire somebody for a virtual assistant job, or if you hire a virtual assistant company, you're probably looking for similar services. Virtual assistants are people who work remotely, either as independent contractors or for a third party, to assist you in your administrative duties, and they can offer you a lot without ever even seeing you in person.
Customer Relations
Some virtual assistants will answer phone calls and emails and deliver extraordinary customer service without ever entering your establishment!
Managing your emails, keeping in direct contact with your customers, and updating you on important information can all be done remotely, and it'll free up your time by quite a bit.
Daily Tasks
While many virtual assistants will have set schedules so your customers can contact them during the day, some may work on their own time.
Your assistant could be on the other side of the world from you, handling all of your scheduling while you're asleep. They can do your data entry, organize your schedule, reach out to clients, and brief you on important information throughout the day.
This is great for your off-hours, like vacation time or at night.
Social Media
Marketing services are needed in every company, and a virtual assistant is bound to be pretty handy with their internet capabilities. You could easily delegate some social media services to them.
They can even handle research for social media, like what's trending, which hashtags to use, how to grow your following and more.
Research
Not just for social media. Virtual assistants can do business, market, data, and vendor research for you whenever necessary. It might only take one good find to make the right business agreement that makes your hire worth it.
If your assistant knows about your company's field, let's say it's marketing, they can do the research weekly and keep you up to date on what's new in the industry. This is something many businesses fail to do regularly enough, so why not add this to your routine?
There are many other ways assistants can help grow your business.
Bookkeeping
Accounting services are worth their weight in gold. They can save you a fortune when it comes to tax time, and hiring a bookkeeper for individual tasks can be wasteful.
You have payroll, tax info, accounts payable, inventory management, sales commissions, and more. A virtual assistant can take that off your plate.
If you have your assistant do your money management along with their regular tasks, it will save you a lot of headaches and money throughout the year.
Tech Services
IT services are needed in almost every industry. Virtual assistants often have these skills on their resumes, so look for them. Not just IT, but graphic design, web design, video editing, you name it.
If they offer cybersecurity services, this can save you a fortune as you've likely seen in the news lately with all of the cyber attacks going on.
While those are getting all the attention, there are over 80,000 cyber attacks that happen every day, so having some defense for your company can prove invaluable in the long run.
SEO
Most VAs will have search engine optimization, or SEO, skills on their resumes, and you'll definitely want it. It's the hottest marketing tool out there and for good reason.
When you show up high on Google, you will bring in a lot more organic traffic to your business, which has unbelievably high closing rates and accounts for over 53% of all sales made by most businesses.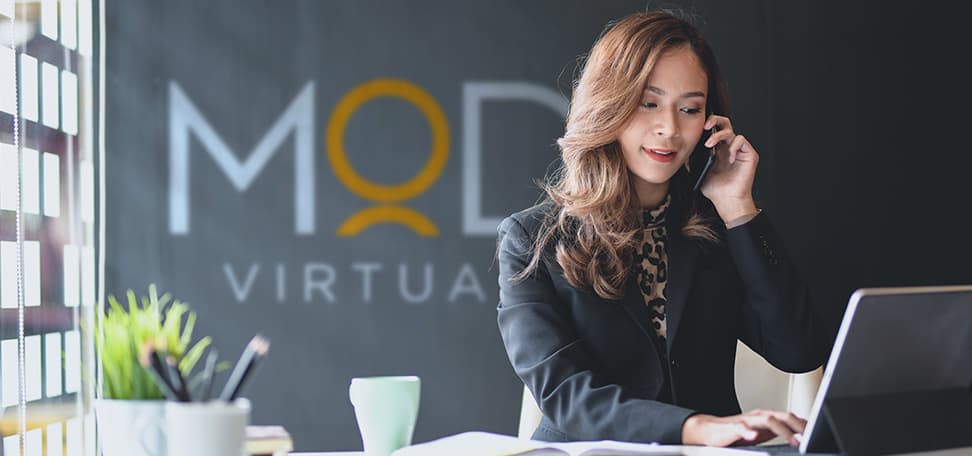 Advantages of Hiring A Virtual Assistant
No, a virtual assistant can't mop your floors in their downtime, but as you read, the right one can offer your business quite a lot. So what are the advantages to hiring a virtual assistant instead of a regular one?
Cost-Effective
In most cases, you'll be paying an hourly rate to your virtual assistant, but there will be several other costs that are either reduced or eliminated completely. Any employer knows that salary isn't the only cost associated with hiring employees.
They won't require office space, company equipment, or employee benefits like healthcare. This is because in most cases, they aren't employees, they are independent contractors.
Opens Up Your Opportunities
If you are running a small business, and you work from home, then a virtual assistant is exactly what you need. Let's say that you're a web designer and you need an assistant, hiring a virtual one means you won't need to pay for an office. This will save you a fortune and allow you to be more flexible with your business.
Maybe you want to do house calls for your company rather than them coming to you, or maybe you want the benefit of working remotely, too. Either way, hiring virtual assistants makes it possible.
Don't Miss Your Opportunity
Now that we've answered the question "what do virtual assistants do?", you probably see that they can offer your business quite a wide variety of valuable services.
If you still aren't convinced, check out why more and more companies are hiring virtual assistants. And if you'd rather talk to us directly, follow the link below to request a FREE consultation, where we can assess your business needs and provide a plan for how we might be able to help.