5 Things to Know About WordPress Blogging With a Virtual Assistant
WordPress users can leverage virtual assistants (VAs) for a variety of tasks, including content creation, research, social media management, and more. With the right VA, busy business owners can save time, improve their content quality, and grow their online presence; achieving their business goals and enjoying more free time.
If you frequently use WordPress blogging, you're probably wondering how a virtual assistant can streamline the process for you. Here's how!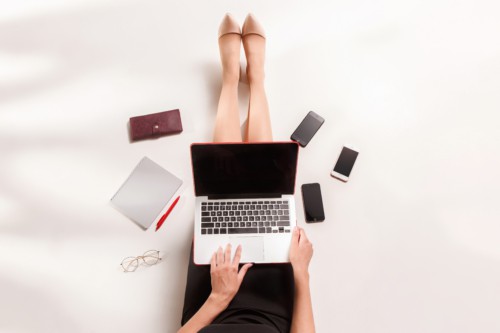 5 Things to Know About WordPress Blogging With a Virtual Assistant
Don't have enough time to handle the intricacies of WordPress blogging?
Blogging is a great way to attract new customers to your site and to keep your existing ones interested, too. However, it's not as simple as typing away your thoughts and sharing your expertise.
It's not something you can do on a whim; you need to be consistent in churning out content after content. You can't, however, spend all your time doing this.
A virtual assistant is a great solution to your blogging problems. Here are five ways a virtual assistant can help you streamline the blogging process:
1. Content Planning and Management
You can spend time writing the content yourself or delegate the task. Either way, a virtual assistant will help you stay organized and take some of the tedious work from you.
Regular blog publishing can result in a significant increase in page visitors. A virtual assistant (VA) can help you with the following:
create editorial calendars to keep track of your posting schedule
assist in content planning
organize topics, giving priority to content your target customers want
This way, you won't have to worry about having a day where you missed uploading content to your blog. It's a good way to stay consistent for your readers.
2. Technical Assistance
The WordPress platform releases regular updates to keep sites secure. Even themes and plugins must be up to date. Spending time to do these technical aspects can place overhead on your time.
A virtual assistant can help you upgrade these components. They can even delete obsolete plugins that are slowing down your site.
Your VA can perform regular backups for your entire site. In case of unforeseen events, you'll be able to restore from the latest backup. This will also result in increased uptime for your site.
3. Marketing Solution and Implementation
A virtual assistant can also help with market your blog. They can do so through different means, but social media is often the best. This is because there are at least 3.5 billion people on social media at any given moment.
They'll help by promoting your blogs to the right people or groups. This way, you can generate more traffic to your blog site.
4. Blog Interaction
When they love your content, readers usually leave notes on your post. Reader interaction is essential to help build loyal followers and potential clients.
However, as your content grows, it can become harder to respond to all these comments. Your VA can help you stay connected with your readers by handling this task.
5. Search Engine Optimization
Making your blog content stand out on social media platforms is not enough. You also need to make your posts visible in search engines.
Getting your articles to rank on page one will yield a lot of organic traffic. Specific techniques can optimize your content so that it will rank higher.
Finding a qualified VA that can help you with this ensures the longevity of your blog. They can help by researching keywords for you to implement into your content. You can also have them optimize on-site page elements, increasing your organic search rate.
Improve Your WordPress Blogging with a Virtual Assistant
A highly-qualified virtual assistant can be effective in boosting your online presence. You'll be able to grow your business faster without burnout. Improve your WordPress blogging with the help of a virtual assistant service today!
Do you want to hire a virtual assistant that can perform all these tasks? Contact us and we'll help you find the VA that's perfect for you.