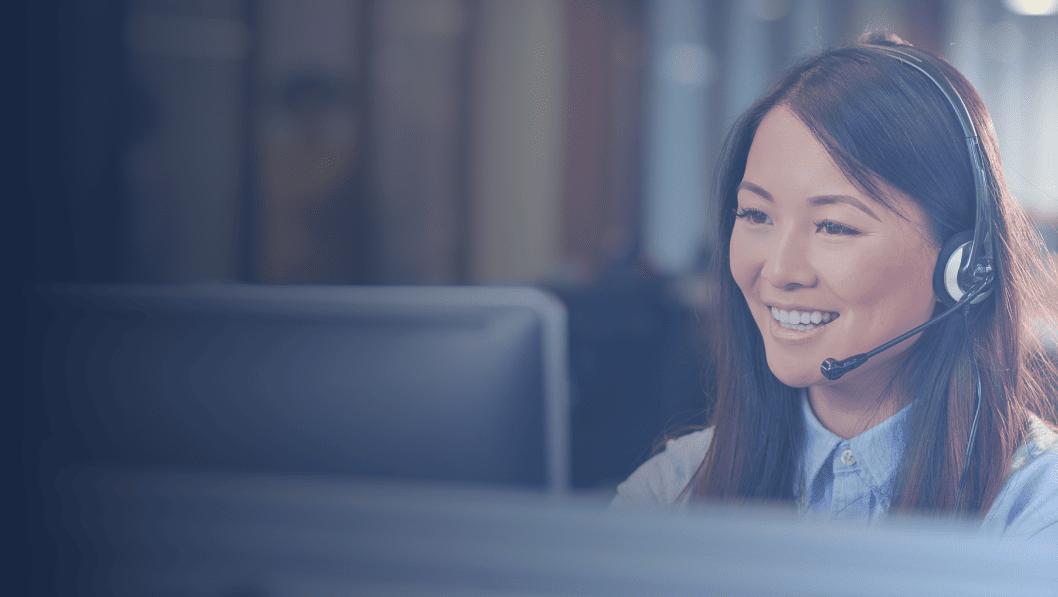 HIRE AN
[XYZ] Virtual Assistant
Let our VAs handle your administrative tasks like email & calendar management, CRM updates, office administration, bookkeeping, and more!
Scale Your Business With the Leader in Virtual Assistant Services
One of the longest-running virtual assistant service companies
Rated #1 in virtual assistant services by TechRadar & Analytics Insight
Serving 7500+ clients with 800+ verified 5-star business reviews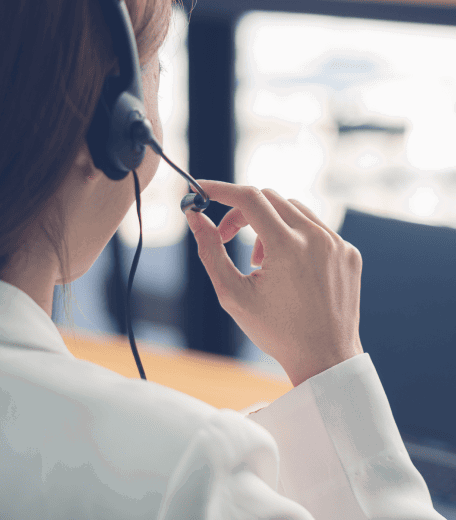 Boost Revenue and Productivity With An Administrative VA
Administrative busy work can bog you down. However, we know how important these tasks are and how much time it can take to get them done.

Our administrative virtual assistants, or administrative VAs, specialize in a variety of tasks from paperwork, calendar scheduling, CRM, and reception calls to bookkeeping, expense accounting, executive tasks, and more – giving you the freedom to focus on the mission-critical tasks that drive your business.

MyOutDesk virtual admin assistants are carefully vetted to ensure a seamless transition into your company – saving you up to 70% the cost of a traditional employee.
Here's What An Administrative Virtual Assistant Can Do For You

Remote Office Management
Managing emails and calendars
Ensuring smooth operation of systems and contact database management and back-office support
Coordinating meetings through scheduling, agenda creation & logistics

Accounting & Bookkeeping
Maintaining financial records such as accounts payable and receivable
Invoicing and reconciling bank statements
Managing and following up on reimbursements for operational expenses

HR + Recruitment
Vetting potential employees and assisting in acceptance and rejection processes
Managing open positions and contacting applicants
Handling payroll, schedules and job vacancies

Phone Calls & Other AD HOC Tasks
Screening phone calls and email correspondence
Approving and adjusting meeting times
Scheduling and coordinating meetings and other events

Document Management
Creating and formatting documents electronically including letters, status reports, spreadsheets, etc.
Electronically filing and tracking a variety of business documents
Updating CRMs and running reports

Executive Tasks
Entering contacts, running queries, exporting data and other data entry tasks
Maintaining referrals, creating and updating templates in the database or CRM
Tracking and closing leads
What Sets Us Apart

15 Years of Experience
Rated the #1 virtual assistant company with 7500+ clients served and 800+ verified 5-star business reviews, we are the leader in virtual assistant services in both North America and the Philippines.

Speed to Hire
Instantly scale your business with an employee who can quickly launch in your business and make an impact today. [add info about how quickly MOD can hire a VA/the amount of time on-boarding takes]

Diverse Talent
Our virtual assistants specialize in 8 different services for a variety of industries. From administrative and marketing tasks to inside sales and customer service – we hire only the most qualified individual for the role.

Extensive Screening & Vetting
All virtual assistants are vetted, FBI-grade background checked and undergo extensive personality profiling to ensure you receive the quality and qualified professional

All-Inclusive Pricing
Pay one flat rate per virtual assistant and let us handle the rest. We provide competitive medical benefits, insurance and paid time off in addition to handling the entire recruitment, interview and onboarding process.

Standardized Work Environment
Our virtual assistants have dedicated work computers, noise-isolated environments, backup power and internet connections, and time-tracking software to ensure they're present and focused.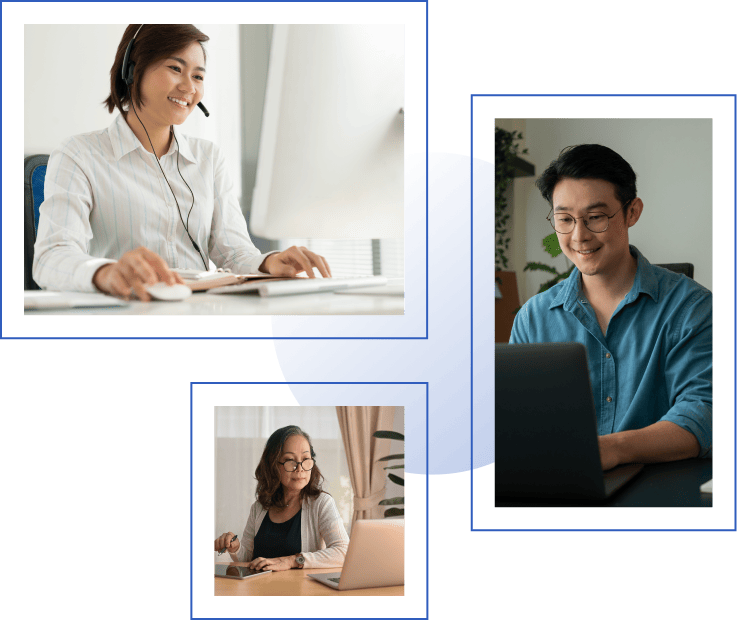 Industry-Specific Expertise
No matter what industry you're in, the day-to-day grind of dull, repetitive busy work of administrative tasks is always a drain on your time & energy. Even worse, it prevents you from focusing on your "one thing" – that unique talent you use to generate revenue in your business. At MyOutDesk, our VAs specialize in their industry to provide you with the most specialized administrative work for your business.
---
Explore Popular Industries
Hire An Administrative Virtual Assistant Today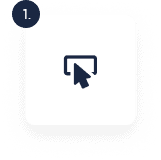 Start Your Free Consultation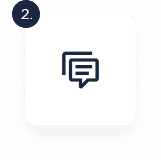 Meet With Our Team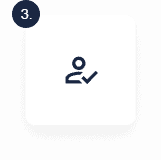 Hire Your Virtual Assistant
What Our Clients Are Saying
Related Blogs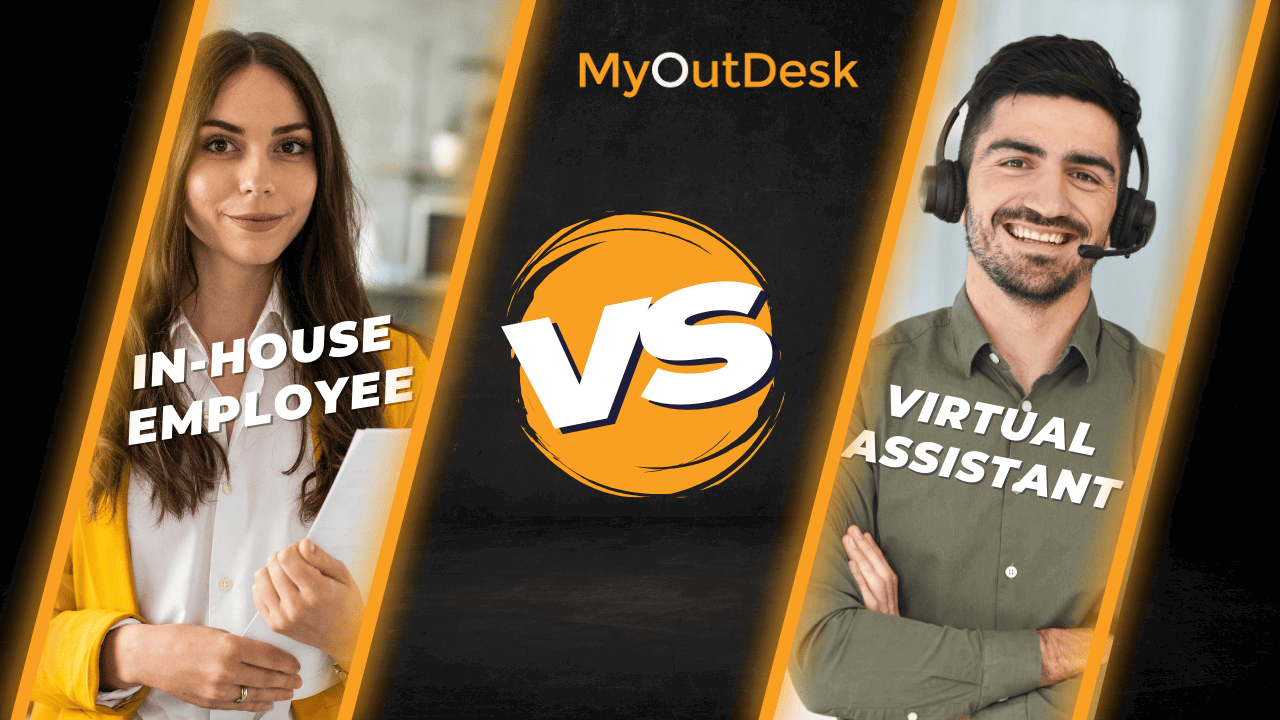 Virtual Assistant vs. Employee: Which is Best For Your Business?
A virtual assistant is an independent contractor and an employee works under a contract of employment. Learn which one is right for your business.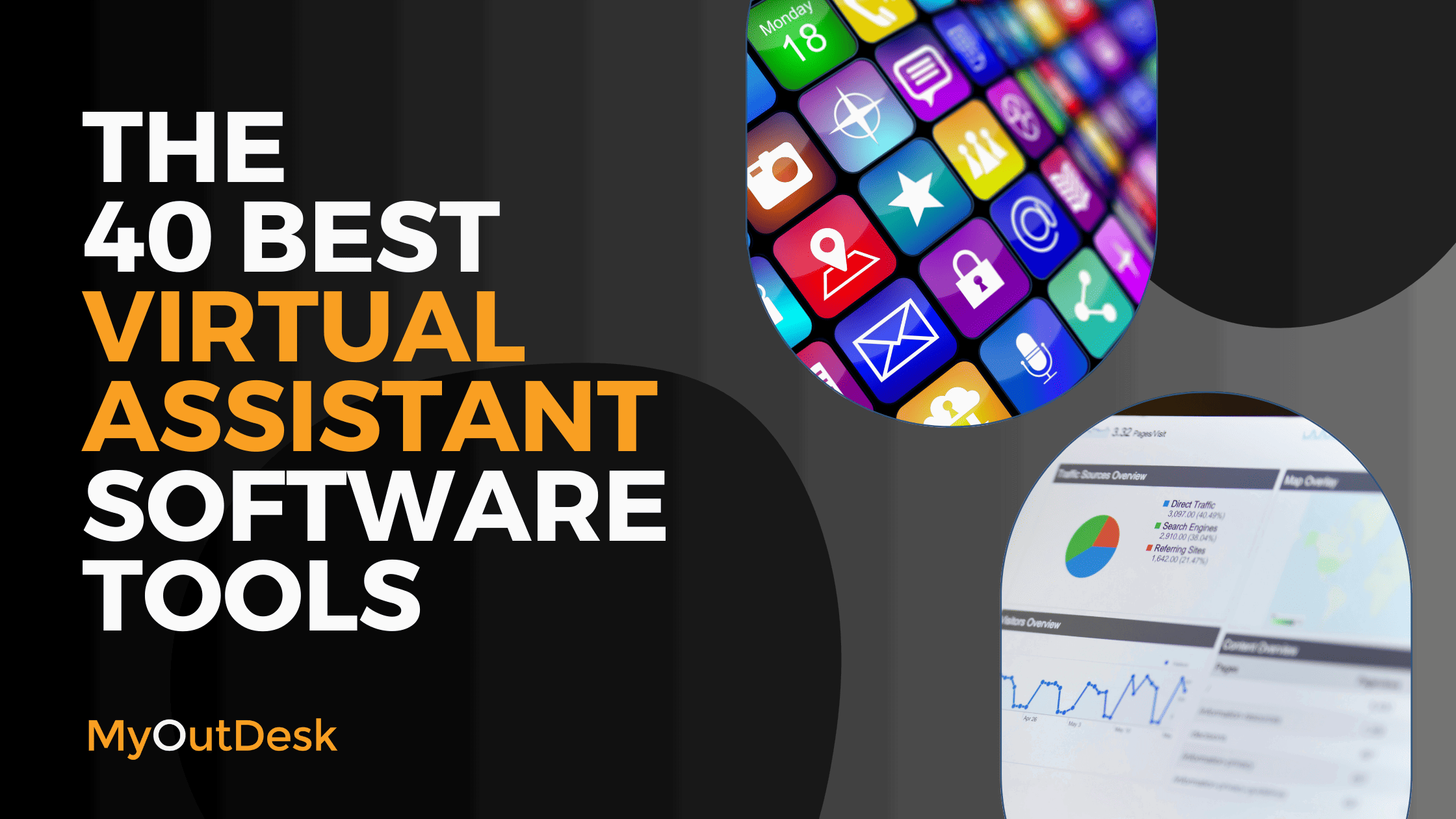 The 40 Best Virtual Assistant Software Tools To Boost Productivity
In this evolving business world, remote team integration offers a strategic edge. Adapting companies rely on essential tech and software, with virtual assistant tools in high demand for innovative solutions that enhance efficiency, collaboration, and productivity.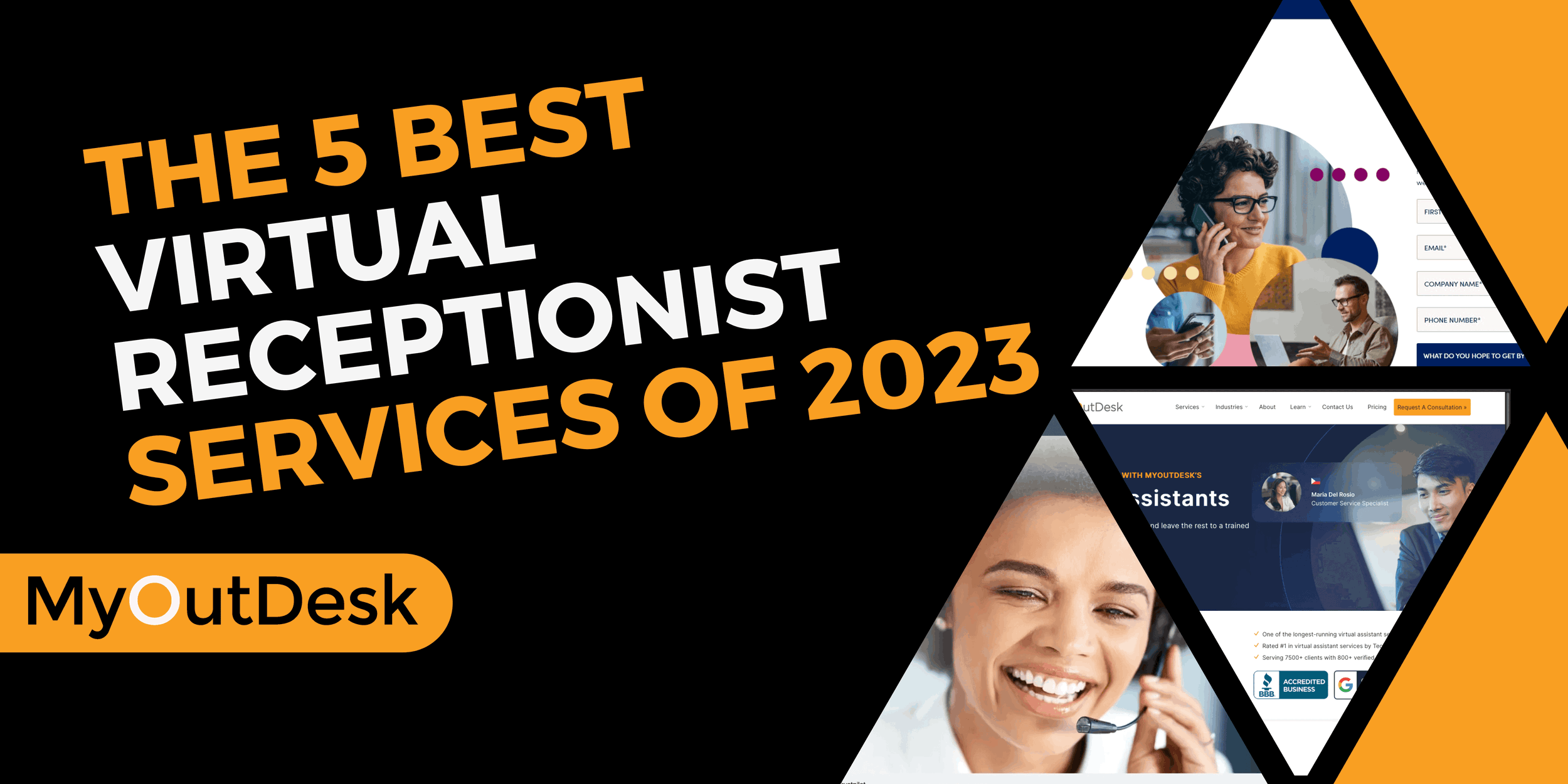 The 5 Best Virtual Receptionist Services of 2023
Discover 5 leading virtual receptionist service options in MyOutDesk's comprehensive guide. Explore how these services can revolutionize your business communication, providing efficiency and professionalism for unparalleled customer interactions.
Trusted by Leaders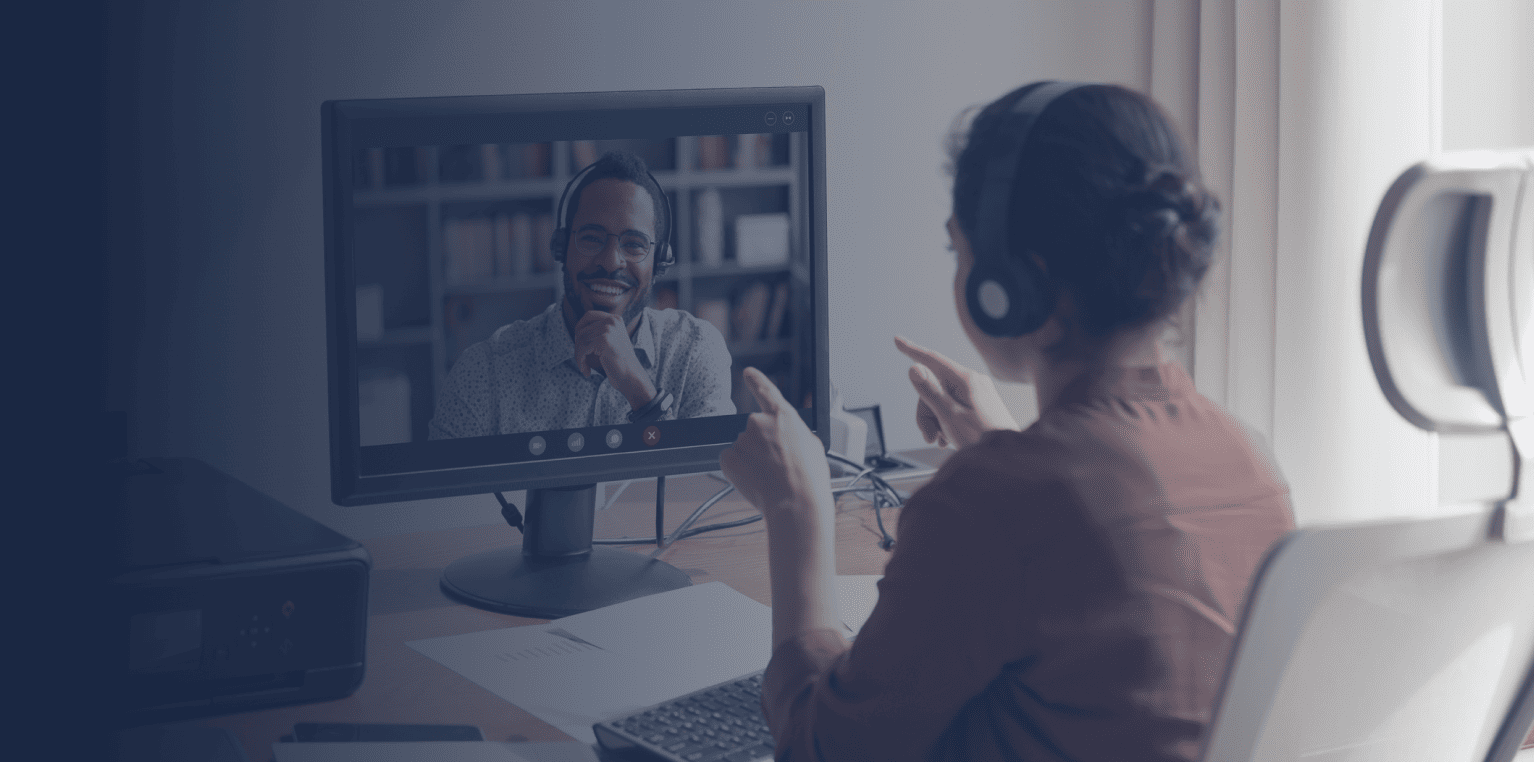 Ready to scale your business?
Find a virtual professional that meets your unique business needs and save up to 70% on hiring costs today.
Get Started
Frequently Asked Questions