Brian Del Terzo, of Credilife
Meet Brian Del Terzo, an entrepreneur with over 10 years of experience in the financial industry and currently co-founder and Operational Strategist of Credilife. A high-volume business since 2015 that specializes in helping people improve they're less than desirable credit scores so that they can have more financial freedom and security. Whether someone is trying to refinance their auto loan to secure a lower interest rate or get approved for a home loan, Credilife can help people get on track and fast. This makes them a kind of business that MyOutDesk takes special pride in being an ally to. We're here to serve our clients, and so is Credilife. A dream match!
[Considering a Virtual Assistant?]
Where MyOutDesk comes into the success story of Credilife is scaling. Brian and his people actually came to us before the pandemic because they recognized how our business model could help their own. Everyone wants to improve their credit score and have access to more money, so if you're doing that successfully, everyone will come to you. That's exactly what happened with Credilife, and thus they needed a few extra hands to help with their growing pains. We provided a handful of virtual professionals with particular skillsets, and they were able to integrate into the Credilife culture and become valuable assets faster than they expected.
The Right Tool For the Job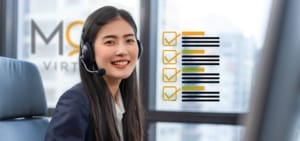 "Coming across you guys was a godsend."
It was important to Brian that all hands on deck really meant everyone, same place, same time. All roles equally a part of the company, working together towards a common success. Because MyOutDesk takes such pride in finding the perfect professional for the requested role, that's exactly what Brian got. They now have several virtual assistants helping Credilife with an ever-growing amount of work as their success continues. One professional did so well; they actually moved up in their role and even helped onboard and train their own replacement. Thus, instilling Brian and his people with even more confidence that we provide the right people to do the right job. 
Saving Money While Saving Time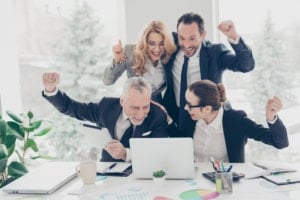 "They don't feel like they're not part of the team, because we're all part of the same environment."
[Considering a Virtual Assistant?]
Not only did Credilife get wonderful new members of their team, but they didn't have to lift a finger to find them. Since MyOutDesk already reviews and assesses every virtual professional before adding them to our pool, the entire recruitment and onboarding process took no time away from Brian and his team. The icing on the cake is all the money his company saves by utilizing outside virtual professionals among his in-house team. In fact, Brian said they'd probably be paying about 50% more if they had gone about finding help without MyOutDesk. Talk about a win-win scenario for everyone!
A Match Made in Professional Heaven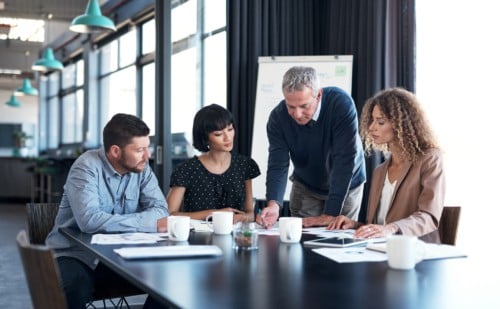 "I think it's a great opportunity for anyone trying to do right by their clients."
This is what happens when a great company experiencing great growth comes to MyOutDesk for a little help. Everyone wins! We provide the virtual professionals skilled in the specific areas requested by the client, and they end up with some great new members of their work-family. Without all the tiresome, messy stuff they would be faced with had they handled it themselves. For example, no time is wasted recruiting, interviewing, and selecting. And no ongoing HR headaches for them since their new team member is still technically under our employment. Brian and his folks at Credilife can attest to all of this via first-hand, ongoing experience. If you want to find out for yourself how MyOutDesk could help you, hit the link below. We'll assess your needs and go over how we can help for free.

Experience The Difference
MyOutDesk can save you up to 70% on your employment costs
Claim a free business strategy consultation & 'Grow Virtual' Guide