Brightstar is a rapidly growing in-home healthcare organization striving to help Americans with quality, affordable assistance – but when it comes to recruiting the best of the best for their organization, who helps them? MyOutDesk! Just listen to what Brightstar Fairfax Owner & President Robert Massie has to say:
"Mark, our virtual assistant, is basically our recruiting department – and he's been able to drive us from two hires a week to just over four hires a week in the last 12 months. He's a very skilled individual who understands the health care market, very technically savvy, and he's been very effective."
A few years back, Massie left a successful Fortune 500 executive career to launch a Brightstar Franchise with his wife – and in the process, learned how painfully competitive the market is for qualified healthcare staff. He turned to MyOutDesk to help his recruiting, and in less than a year we gave him 150% higher results, for less than half the cost of in-house staffing! If you want to do the same, schedule your Double My Business Strategy Session now!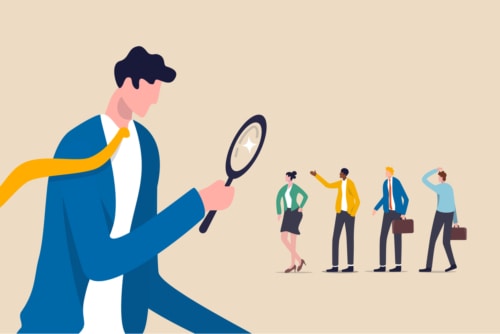 So what's the secret sauce that makes his MyOutDesk VA work? We found him a qualified, healthcare experienced recruiting assistant to handle all of his recruiting and turned it into a full-time role that let his HR staff focus on more important tasks in their daily routines. The results were impressive:
"I would't have expected it was going to be quite this successful. You know, I thought that if I can get 70% of what I would have gotten otherwise maybe that's good – but I'm getting 150% of what I used to get and it's less than half the cost of a really good recruiter. It's turned out to be very, very good – the outcomes can't be argued with!"
Robert's experience is similar to many MyOutDesk clients who rely on our trained recruiting assistants to find, follow up with, prequalify help onboard the best & brightest talent for America's up & coming organizations. We have experience in several industries and across dozens of national market areas, and know-how to help your organization grow rapidly by outsourcing the phone work & scheduling to a trained virtual assistant.
Brightstar Fairfax is assisted by Mark – a hard-working VA with past experience as a trained nurse. We placed Mark with Robert's team, and over the course of a year, he took them from 2 hires to over 4 per week: and helped them beat the competition to the highest quality trained labor for their organization!
If you're trying to grow your organization, a recruiting assistant is an amazing resource to put your team growth into high gear, and is available for less than 60% of what you'd pay for in-house staff! Schedule a Double Your Business Strategy Session now and add a virtual assistant to your team today!

Experience The Difference
MyOutDesk can save you up to 70% on employment costs
Claim a free business strategy consultation & 'Grow Virtual' Guide