Avital Ungar, CEO/founder of Avital Tours
https://myoutdesk.wistia.com/medias/xx2cwtysyq
Avital Ungar is the founder and owner of Avital Tours, a business that has offered artisan food tours since 2011. After spending time surrounded by great food in places like Shanghai and Paris, Avital returned to the states. She arrived with a newly energized passion for not just food, but for sharing the experience of great food with others. That's why she started her business of organizing tours through popular neighborhoods of San Francisco, to try different foods from different restaurants. The concept is a food lover's dream; have one dish at one restaurant, then walk nearby to another for something totally different next, and continue until you end somewhere else for a delicious dessert. Along the way, Avital connected with bartenders and expanded on her companies success by incorporating custom cocktails too. And so a very successful business model was born.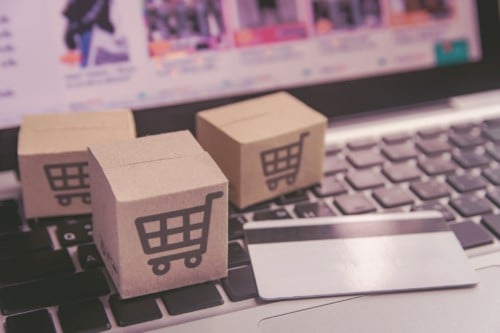 When Circumstance Becomes Opportunity
In the midst of a global pandemic, Avital was eventually faced with a serious professional challenge. How does a business so reliant on in-person experiences stay relevant in a world where everyone is staying home? By translating those experiences into something anyone can enjoy from anywhere in the world; a virtual experience. Avital Tours was shifting gears to offer a new way of providing their customers with the same service, albeit catered to fit an increasingly remote culture. By tapping into existing relationships with renowned chefs and bartenders, they had the foundation they needed to start a new business… within a business. Customers could now sign up for virtual food tasting experiences and have the ingredients shipped right to their door. Avital had managed to pivot so successfully, that they launched an entirely new business in just one week. It took MyOutDesk a couple of months to find our footing and feel some semblance of stability! It only took Avital 7 days to launch, followed by several months of bringing in our VP's to help them grapple with all that newfound success. 
[Considering a Virtual Assistant?]
"We were building a business in 6 months. We had to build systems so nothing fell through the cracks."
Culture is What You Make of It
A new culture of recreation is now a major part of life, for both business and pleasure. While the average person is looking for ways to have fun and be social from the comfort of their homes, so too are businesses looking for new ways to stay connected with their remote workforce. Despite everyone being increasingly disconnected physically, Avital Tours has given companies an entirely new way to maintain a connected company culture. Your company weekly happy hour can now be virtual and hosted from the safety of the employee's own kitchen. Even a bigger company outing can utilize the virtual events Avital Tours offers, via inclusive experiences anyone can attend from any location. Sending them the ingredients also makes it easier to get involved, thus driving up engagement. More employees can, and want to attend these events due to the ease of access. Just because your team isn't sharing an office anymore doesn't mean they can't find new, engaging ways of staying connected.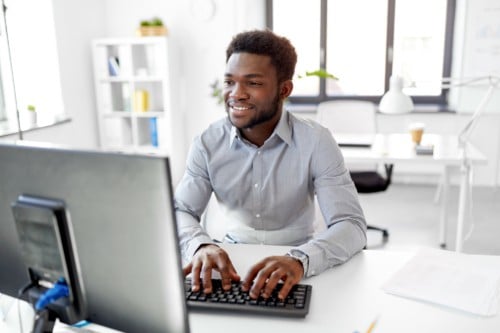 Good For Them, Great For You
It's good for b2c too! For example, the days of sending your sales team to another city to wine and dine with a prospective customer are fading fast. Through Avital Tours, a sales team member can now book a virtual cooking class with someone and have a just as productive and personal experience. All while staying with their families. And while all of this addresses the concerns over connectivity with customers and internally between employees, we haven't even talked about how cost-effective it is. Your sales team won't be expensive flights, hotel rooms, and other travel expenses. And HR won't have to negotiate a budget for big company outings. With the money saved, you can also host more company events, monthly rather than quarterly or even yearly. Spend less to do more, keeping your employees connected and efficient while driving up profits. It's literally a win/win for everyone.
"We're trying to show everyone that you can have blended models and keep your team"
Happy Workers are Hard Workers
Avital has become a pioneer for the virtual culture that's growing fast. All the while improving her own internal culture too. New roles were offered to many employees who had been laid off during the pandemic. Positions like the tour guide were able to capitalize on that established knowledge and ability and transition it to hosting virtual events now. Where gaps needed to be filled in between roles, MyOutDesk was happy to provide virtual professionals to assist. Because with a new vertical comes new responsibilities and processes. Our very human virtual assistants came in and helped with the influx of new customers and the workload that followed. Often creating entirely new processes for Avital to ensure nothing slipped through the cracks. Avital wanted good people with high attention to detail, and that's exactly what we gave them. And they not only became valuable contributors to Avital Tours' success but welcomed members of the company culture.
[Considering a Virtual Assistant?]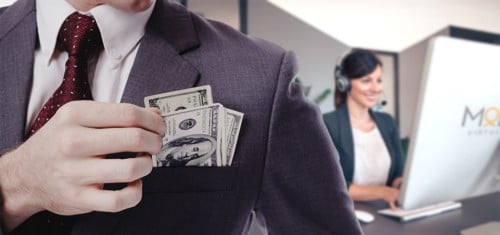 Supporting One Another
It's been the perfect pairing of an established virtual profession, with a new and fast-growing virtual experience. We at MyOutDesk consider ourselves in the service business because we live to serve our customers. And Avital Tours is exactly the kind of company we love to do business with. We are honored to help them scale up successfully, as they help us in facilitating a growing acceptance of remote professions. Because their success is our success. We've love to see how we can help your business scale up efficiently and effectively, too. Follow the link below to schedule a free demo and see how we can serve your success. 

Experience The Difference
MyOutDesk can save you up to 70% on your employment costs
Claim a free business strategy consultation & 'Grow Virtual' Guide