Since COVID, Jennifer's business operations are now more efficient than ever — even with a downsized team. How? With Tello and a virtual assistant.
We grab a cup of virtual coffee with Jennifer Geddes as she talks about how she utilizes Trello and her MyOutDesk Virtual Assistant to gain leverage in her business. We ask Jennifer how she does it, and she takes us through her systems and processes she built with Trello to help create a system and process for her production and training.
Now, she has these systems in place, and she is ready to scale her business!
How a Virtual Assistant Manages My Trello
Combined with a virtual assistant, I use the free version of Trello, so it doesn't even cost us anything!
We have a couple of boards. Having a free system is awesome because I feel like I had so many different systems, and they're all thirty dollars. well, it all adds up with Trello, just jump in!
I have one virtual assistant from MyOutDesk, as well as a marketing person. Wanda, who is my virtual assistant, is doing all the administrative tasks. She does the transaction coordination.
Upgrading the operational system
I had a team a year ago, a team of six agents. A year and a half ago, I had eight agents. Now I have one, so I'm really just trying to trim the fat and focus on the revenue and generating streams. And the highest and best use.
What I found with the agents on the team was that they were not the best use, and it also led me to hire my virtual assistant and really just finding someone who was going to be more productive, efficient, and effective to increase the bottom line.
This year has given me a chance to step back and really focus on what we're doing in improved systems and processes.
What's the system and process to cross that million-dollar threshold?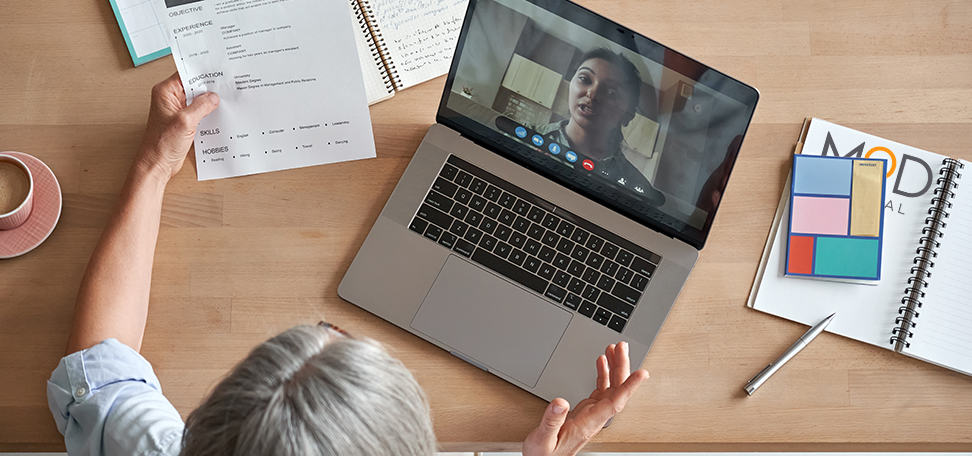 Organizing 500 Tasks into Exact Workflows – Trello + Virtual Assistant
What you've learned as you implemented this system and process for your business. Why did you decide on Trello? At what point did you decide you needed a system and a process to run the team?
So, Trello was recommended through real estate b-school, which is the company that I use for coaching.
I spoke with quite a few individuals there who were using it, and it seemed like it made the most sense, so I tried it out myself and, through kind of playing around with it, I decided that it was going to achieve the things that we wanted to.
I had actually started out using Wunderlist, which is just an elementary kind of to-do list, and had built out some of these kinds of checklists there, which was like my step one of kind of like first grade then I graduated to middle school and so forth. I then integrated Trello definitely takes time to set up, and it's an ever-evolving process because to me, what's significant is to have every single step in here so that somebody can pick this up brand new.
A Transaction coordination virtual assistant can pick this up, and they can run with it! I have every step, but we also have how-to sheets and videos linked in a separate google drive.
So, as they're going through each task, the individual could say, "okay, it says do x y z I don't know how to do x y z, but they can go back and reference the video or the how-to sheet on how to actually do that step."
It's about creating the process and then creating the training that goes along with it that doesn't involve me doing that and explaining.
Because it's so time-consuming to have to explain those things over and over again. So, I'm big on recording videos, sharing my screen, talking through it while I'm doing it one time, then I don't want to do it again.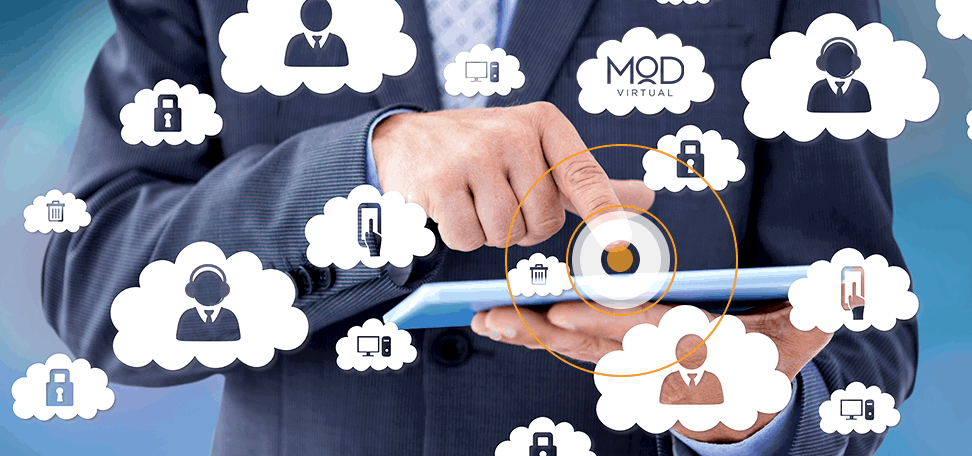 I love your mindset. Show us one of those examples? Can you share with us one of those examples in Trello? A task where you click on it, and then you pull up a video? How long is that video? What kind of detail did you share in that video?
We have our Trello how-to sheet. This is showing someone how to process a termination and then document names so for us. On Trello, we basically have every step on here like pre-offer, offer prep, under contract, after settlement. So now, if we go back to my Trello boards, and this is where I keep my template.
Under our templates, I have a pre-offer section, offer prep, under contract, and after settlement. So, the same as here, you could follow along and say, "okay. offer prep… where are the how-to sheets on offer prep?" If we go to the top here to 'offer prep' and 'create a Trello card '… in KW Command, create a contact command through DocuSign. How to do that it's through your CRM.
I'm just clarifying that those who aren't KW people command are just a CRM like Salesforce or HubSpot or any other CRM.
You have to create what's called "an opportunity" through KW Command so that KW knows what business we're doing right now. These are pretty simple steps here. Most of them are self-explanatory. Command, save, mortgage pre-approval, CPE, ad, client, once buyer broker assigned CTE is what we use for financial and gold tracking. So once we have a buyer broker signed, we're going to add that into CTE. If we go back here, I've got a "How to add to CTE," so if the person doesn't know how to do that, they open it up.
It's simple. Follow the steps. You can figure out more complicated things. We have videos on these. this, the pre-offer, is really just setting the stage. Then you get to offer prep a little bit more complicated. Creating the documents, and setting them up in DocuSign, so that they're ready for me to then review before we send them to the client. Once we go under contract, we broke things up into Day One, which needs to be done right away. And then we get down to Day Two, and then we've reached Day 10, Day 16. So there's a timeline.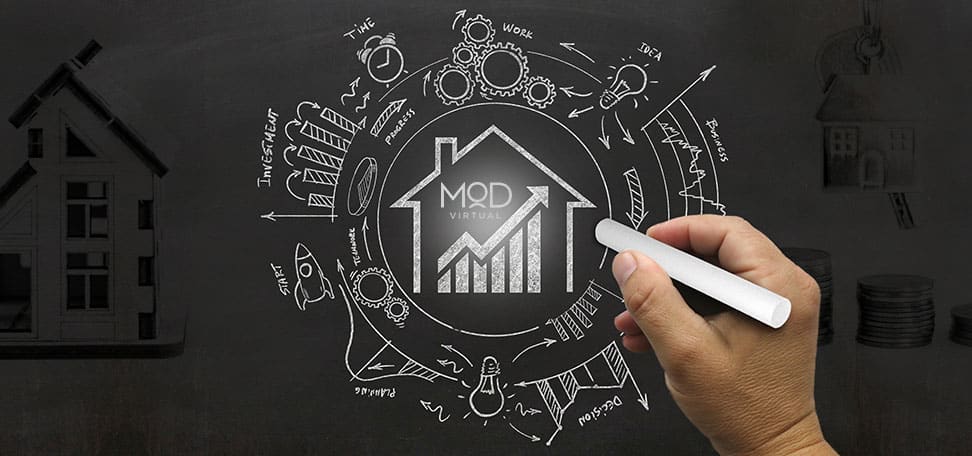 Oh my gosh, there are 500 tasks, but as you can see, I'm scrolling through. There are many things here, but it's all simple tasks that the person can complete in KW Command.
KW wants to see stuff, so we have to submit these documents to them. Once we go under contract right check off above is meant for these labels that we use here. So when you see the labels on my big screen, you can see as we go through a transaction, you get less and less of the labels, so that's really a way for us to track how many tasks are left. We have a KW command submission. Once that's complete, that would be checked off here. So we check that off, and now that's gone. So that's what that's talking about completing it up above. But it's really again just every step that we go through in Trello, and add the due dates above.
We've got an area where all of our critical due dates, execution date, first deposit, reply to inspection, second deposit, title order, and mortgage settlement. So I don't want my VA wasting time searching for this. It's all right here. She sets it up one time, and she sets it up when she's sending out the initial email to the seller's side that's telling them about the due dates.
Once tasks get input into the system, it gets set as reminders on her calendar and finished. We do a lot with email templates, so all email templates are sent out that the VA knows what to fill in. We're also scheduling a lot of our templates now. So before it was okay, you need to go back into the file like every day. We're scheduling out this buyer with five pending emails sent out three to four days before the deposit.
Essentially almost all of our emails are going out on day one, or at least they're being set to be scheduled to go out day one.
How does the CRM, your email calendar, CTE commit to excellence? How do they all play with Trello in your world?
Wanda has this template saved in her Gmail. she pulls it up and schedules it to send when it's due on the 10th. It takes about five minutes to input these into the calendar, and again it's done on day one. The seller side knows the dates as well as when the mortgage commitment is due. This gets emailed to the lender a day before it's due.
Now it's on Wanda's calendar the day it's due, and then we actually have a reminder. So she'll put the calendar reminder that the mortgage commitment is due on the 10th. there will be an email that gets sent to her on the 9th and an email that gets sent to her on the 7th, so all of our due dates, we have a one-day email reminder and a three-day email reminder; what I found is having a calendar alert those get missed you're in the middle of a Zoom, and you click off of it, or whatever it is so I have the reminders in our google calendar set as actual email reminders, so that goes into her email box she doesn't miss it she can see that it's due and it stays there until it's addressed.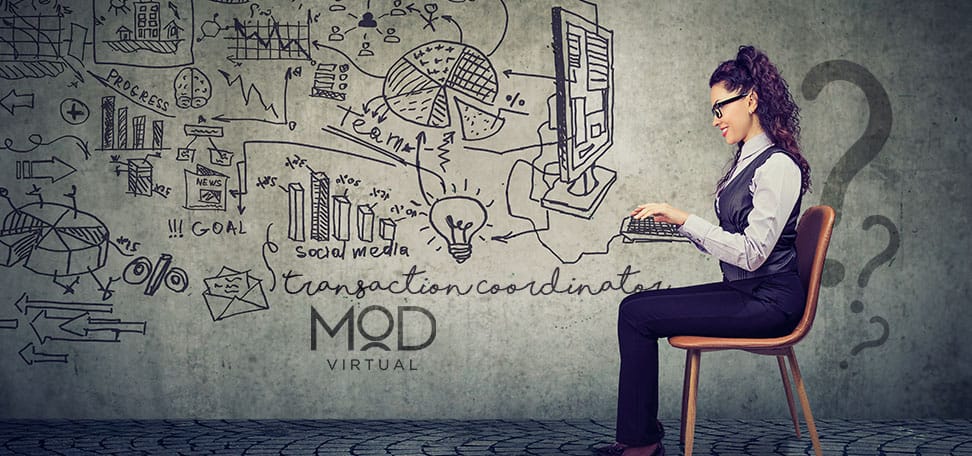 I love it! How do you manage what's done versus what's not done? How do you manage multiple people with deadlines?
In Trello, there's this chat feature here at the bottom. So we actually have a different template that is it's on another board. It'll take me too long to get over to it, but when another agent is involved, we have a pre-offer dash admin pre-offer dash agent, so it's very clear who is responsible for what task so Wanda could see.
I found that when I had agents who weren't following my pretty good process, not perfect, those were not the right people.
So I think that's my simple answer, although it sounds pretty elementary. If you have a process that makes the agent's lives easier and they're not doing it, maybe we need to look at something else.
Another thing I did was if you, the agent, follow the process and do all the steps and don't miss any of your due dates, and the virtual assistant will do more of the deal and do more tasks for you.
It's like the more you follow your process, the more they do so. If you do x on time, the assistant will do y and z, you miss x, now you have to do y and z., so it was a favorable combination of positive-negative reinforcement to try to get the agents to do things.
I think it's spending the time to do it the right way, and it's having the right person too. So when Wanda started, we had probably 70 of it done. It would be, "okay, Wanda do these things all right? I'll talk to you in two or three hours." in two or three hours, we'd talk, and she'd say, "Jen, I don't know how to do XYZ."
"Did you look at the how-to sheet?"
"Yep, it's blank."
"Oh, okay, great, let's walk through it together over zoom screen share."
And she would create the manual, take notes on it, and then complete it. So I think now having it all complete, it would be seamless to bring someone else in.
People complain about the paperwork and transaction coordination. I mean, that is such a small portion of my business now, whereas, in the past, I'd say my admin spent probably 90% of the time on it.
Now with my virtual assistant, I'd say Wanda is spending 25% of her time on it in a perfect world with booming business. she'll spend well under 50 percent of her time doing transaction coordination, which means I'll run 25 million through the business with someone doing 15 hours a week of transaction coordination. Before, if I had someone spending 40 hours a week on this, and now they're spending 15 hours a week. What can I have them do in that other time that's 25 extra hours a week?
For me, I enjoy selling and growing and evolving; this is just kind of a side effect that needs to be done, and it needs to be done correctly, so I don't want to spend time on it
I want it to be a system that just flows and is super easy to go through, making a lot of sense.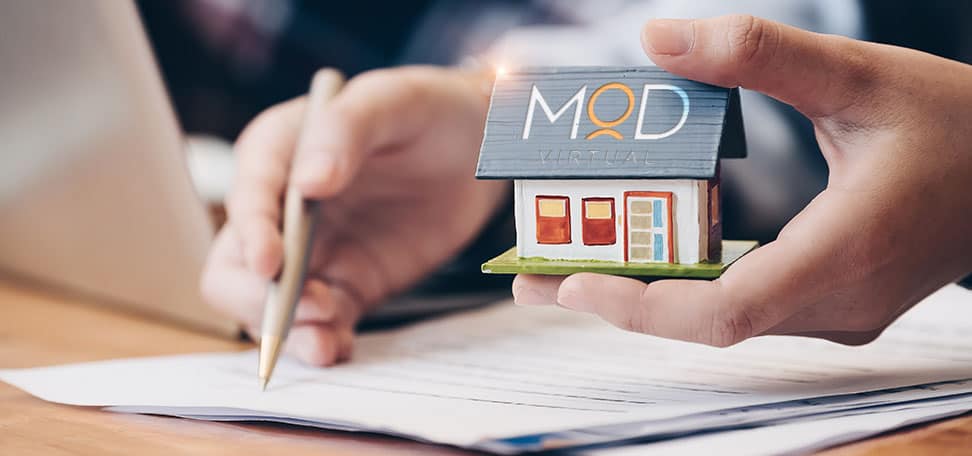 What's it been like working with MyOutDesk?
MyOutDesk has been great. I have no complaints. Communication was excellent. I wanted to get started right away and was pretty demanding about that. And my request was met, which was great. I know you guys were in a significant backlog, but you could fit me in, which was really super important to me. I asked Wanda to find other resources within MyOutDesk periodically, and she does, but with her training and skill sets and all of that, I really have no complaints.
I have a client who just went under contract who complimented Wanda, "She's been so great. How long has she worked with you?"
He's been a long time client, and I ask for feedback.
"I'm so glad you found her. Is she in your office?". . . and that's what I was waiting for. I'm explain, "Our office is closed. She's in the Philippines, actually.
"No kidding?"
So this is someone that's been working with him. And he had no idea that she was in the Philippines, which to me is the goal.
My virtual assistant has been a lot more motivated and enthusiastic than anyone I've had in this role in a long time in person. She's finding things to do when I get busy, and I'm not giving her something to do. I feel confident she's working the whole time, which was not the case when someone was sitting in the office.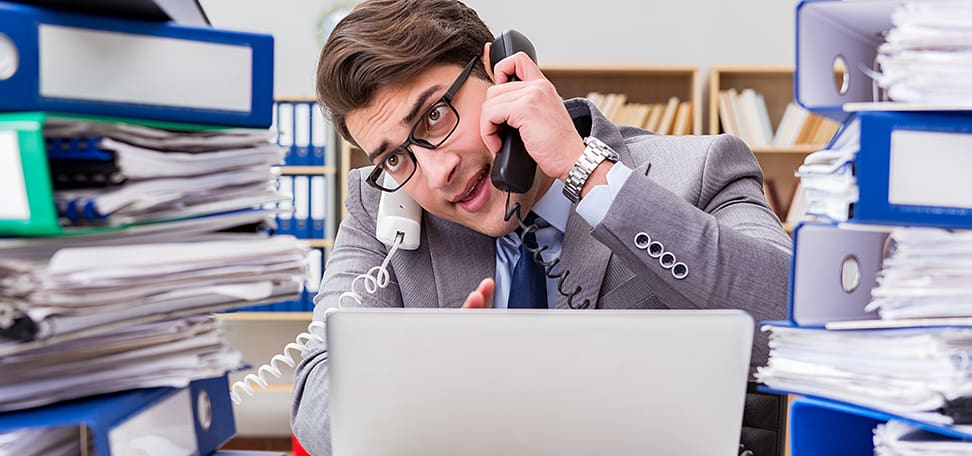 Growing Your Business With An Administrative Virtual Assistant
As a business person, you're already familiar with what an administrative assistant can support do for you and why it's crucial to your business. Staying on top of administrative functions is essential to your success.
You can be more effective if you're not bogged down by paperwork, repetitive administrative tasks and troubleshooting bureaucratic red tape delays and issues. A administrative virtual assistant can take care of these tasks and ensure that sales paperwork and its administration run smoothly and your clients are receiving excellent customer support.
With a virtual coordinator, you can become more efficient & effective – while your coordinator handles all the repetitive tasks involved with your business – like gathering documents and signatures, calling clients, and stakeholders, completing paperwork, following up on contracts & requirements, and putting together a broker file for each completed transaction.
Having a virtual professional tackle operations and administrative outcomes for you can go far beyond what a traditional assistant does, like answering phones and keeping your calendar. There are many more ways a virtual professional can help you administratively. Here are some concrete examples of my favorite things administrative virtual professionals do for our clients.
Virtual receptionist
Client care & relationship building
Screen calls & emails
Loan processing
Administrative support
Accounting & bookkeeping
Lead management
Lead reporting
Recruitment
Agile project management
Performance reporting
Customer support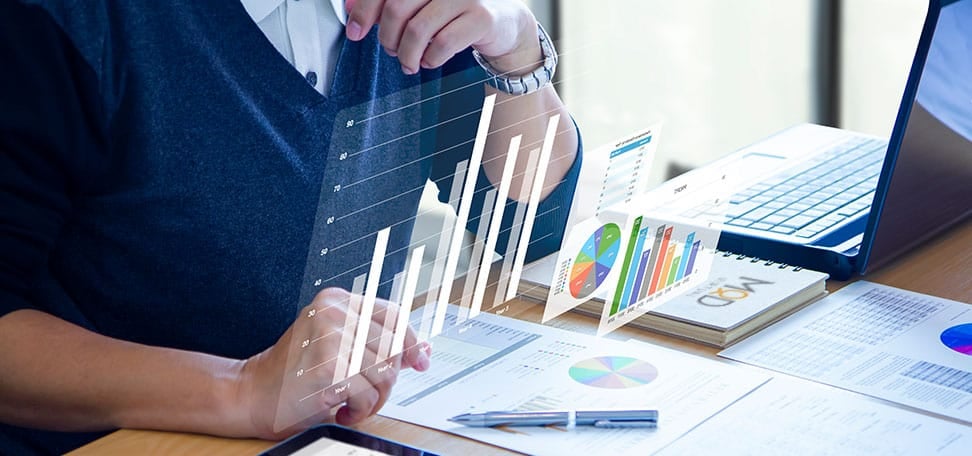 In addition, MyOutDesk Virtual Assistants can also:
File & systematize information collected for client documentation
Input & sync data collected across multiple software systems
Perform third-party verification procedures for loan-level data
Coordinate personal & administrative tasks
Manage calendar & appointments
Coordinate travel arrangements
Complete orders & fulfillment
Solicit & nurture 5-star client reviews
Process client documents & follow-up accordingly for incomplete information
Assemble agent audit reports
Compile, format, and summarize information for documents and presentations
Coordinate website & account configuration necessary for loan processing
Team task management
. . . and so much more.
To start the process of getting your own Virtual Assistant, click here to schedule a call now!
Envisioning of a New Reality for Your Business
Simply put, MyOutDesk equips entrepreneurs & business owners with tools, strategies, and virtual employees – and when combined, businesses have a competitive edge and find growth while efficient systems and processes are put in place.
MyOutDesk proudly provides additional free business growth guides, books, and strategy calls.