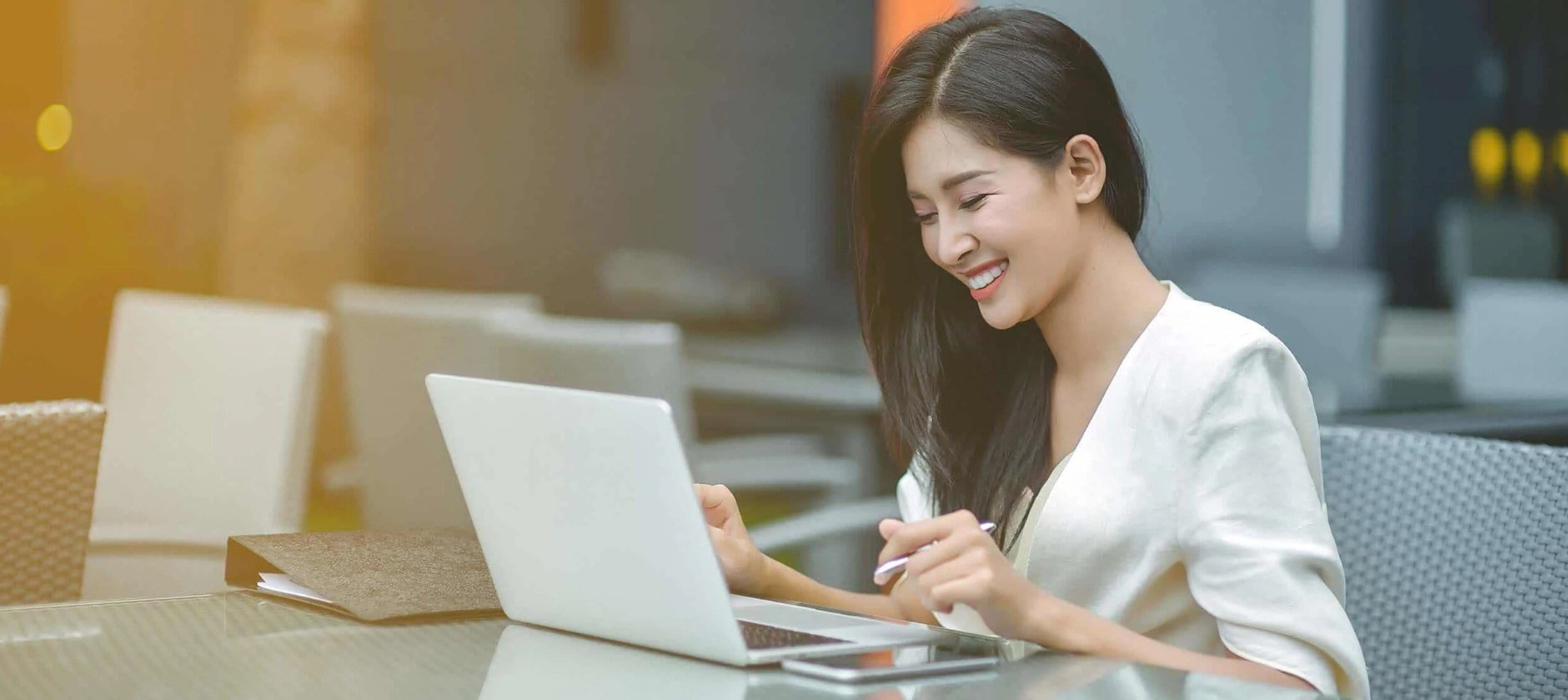 MyOutDesk
Reviews
MyOutDesk takes pride in being the #1 Most Reviewed, Highest Rated Virtual Assistant Company in the marketplace with over 800 verified 5-star business reviews!
Scale Your Business With The #1 Virtual Assistant Company
Rated #1 in virtual assistant services by TechRadar & Analytics Insight
Serving 7500+ clients with 800+ verified 5-star business reviews
Longest-running virtual assistant service company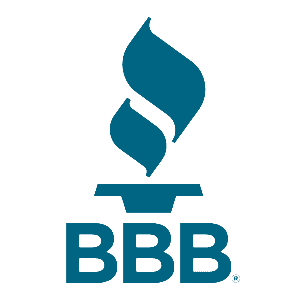 Trusted By Leaders












Hear From Our Clients
Rudy Kusuma (Real Estate)
Rudy Kusuma is the recipient of the 2013 & 2014 Five Star Real Estate Agent Award – a level of excellence achieved by less than 7% of the real estate agents in Southern California. He attributes his success to leveraging systems, technology, and people – and says that if you focus on business outcomes and delegate the rest to Virtual Assistants, your revenue will grow rapidly!
Jonathan McGowan (Mortgage)
Mortgage virtual assistants play an invaluable role in helping brokers like Jonathan McGowan scale their business, by helping brokers focus on staying top-of-mind with REALTORS® and building the relationships that lead to new business. More people, less paperwork – it just makes sense! Learn why loan officers & mortgage brokers live MyOutDesk VAs.
Robert W. Massie (Healthcare)
BrightStar is a rapidly growing in-home healthcare organization striving to help Americans with quality, affordable assistance. Former Fortune 500 executive and BrightStar Fairfax Owner & President Robert W. Massie describes how his organization is how achieving higher success recruiting & retaining talent using MyOutDesk virtual assistants.
Aaron Shishilla (Marketing Agency)
Aaron Shishilla is the Marketing Lead and Owner of WolfPack Advising. He proclaims that "he has a day off now!" — something he hasn't been able to do before hiring Virtual Assistants from MyOutDesk. His VAs have been handling administrative tasks and social media duties and has been a great help while they expand their brand outside their region, and focus on customer relationships. All while saving money!
Daren Masters (Professional Services)
Daren Masters is the CEO and co-founder of the Texas School of Phlebotomy©, a fast-growing dynamic institution established in December 2013, committed to training phlebotomists the "correct way". Daren and his institution have expanded quickly from 1 to 3 Virtual Assistants after experiencing exponential growth and ROI.
David Perry (Residential Services)
David Perry, the Director of Finance at A Better Contractor, LLC (ABC), one of the fastest-growing dedicated network of subcontractors with a national footprint, that services clients account across the country, wanted their local team and administrators to focus on the high-yield $1000 tasks — they explored with one MOD virtual assistant and quickly expanded with another as the momentum picked up. Now their VAs are now handling bill payments, systems and processes, hosting of bids, all while contributing a high level of accuracy for their team.
Doreen Tando (Property Management)
Doreen Tando is a Certified Negotiation Expert and an incredible entrepreneur. She's has two Virtual Assistants and one focuses on her Property Management business. Her property management VA manages lease contracts, credit checks, lease applications and verifications, and repair and maintenance coordination.
Learn more about Virtual Assistants for Property Management »
Brian Beers (Franchise)
Brian Beers and his family currently own and operate 12 Midas® franchises in the Philadelphia area. He knows what talent means for his franchise businesses and he shares his journey to getting the leverage that he needs. With a virtual assistant, they doubled their business in the last 3-4 years, and in the next couple of years, they're looking to double again.
Marvin Mitchell (Financial Planning)
Marvin Mitchell is a top-ranked, nationally recognized financial advisor with a focus on helping people invest & save more wisely for their golden years. As the founder of Compass Retirement Solutions, his team leverages MyOutDesk Virtual Assistants for both administrative & inside sales roles, and on average, they're making him over a 20x ROI – and sometimes even more.
Learn more about how a Virtual Assistant can help in the Finance industry »
Mihran Berejikian (e-Commerce)
Mihran Berejikian is the President of Belami eCommerce, a fast-growing, top-ranking online retailer and e-commerce services provider. They operate a collection of online retail websites and provide e-commerce services within the home improvement industry. Since hiring several VAs, they were able to keep up with high demands, even raising the bar and benchmarking performance for their operations.
Learn more about how Virtual Assistants can boost sales with e-commerce »
Mark Schwaiger (HR & PEO)
Mark Schwaiger is an innovative, hardworking Maryland-based entrepreneur focused on growing in the field of human resources and sales management. As the managing partner of Infiniti HR and Infiniti Benefits, his goal is to create a genuine connection between employer and employee, and MyOutDesk Virtual Assistants are a critical part of his HR/PEO organization.
Tony Trinh (Alternative Health)
Tony Trinh's company, Fresh Mint is a cannabis delivery service based in Oakland, CA, serving four Bay Area counties (San Francisco, Alameda, Contra Costa, Sunnyvale) since 2017. They SAVED valuable time by allowing MyOutDesk to help recruit and organize 20-30 minute interviews, recruitment ads, phone screening, interviews, background checks, personality profiles, and final interviews.
A+ Better Business Bureau
Visit our Better Business Bureau or effortlessly click the conveniently located and easily accessible button below.
Influencer Reviews
MyOutDesk is proud to serve the nation's top-performing businesses — check out what these top influencers have to say about our virtual assistant services!
"Anybody who's gone to business school in the last 20 years has had 1 commandment hammered into them: if it's not your core business, outsource it. Security, travel, tech, human resources – it's not your core business, outsource it!"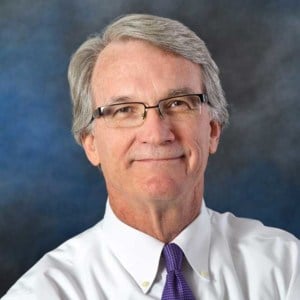 "The truth is that top producers simply don't have the time to follow up with all of the abundant leads that are available, which is why virtual assistants make so much sense, especially considering the cost savings. I have a VA, and it's absolutely a been slam dunk for me."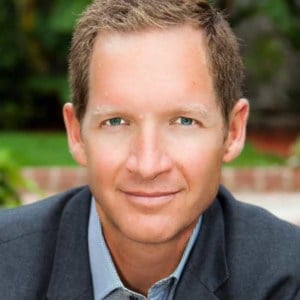 Patrick Ferry
Patrick Ferry Luxury Real Estate
–
Broker & Coach
"Make the mindset shift to being your own CEO. Why are you still entering your listings yourself? Our best clients are using MyOutDesk virtual assistants to do all of this. Do you want to make $2,400 a hour prospecting or waste time entering listings? It's all about leverage."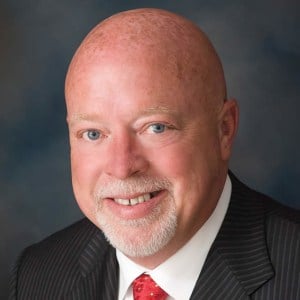 Bob Corcoran
Corcoran Coaching & Consulting
–
WSJ's #1 RE Coach
"MyOutDesk is where you'll find real estate trained Virtual Assistants that can do everything that an assistant can do for you, except physically picking up a lockbox or paperwork, because they're located remotely in the Philippines. They work the hours you want, in the timezone you're in – and when you hire them for 8 hours a day, they actually work a full 8 hours a day – without the meetings, calls, bathroom breaks & everything else. They work, work, work, which is why they get so much done."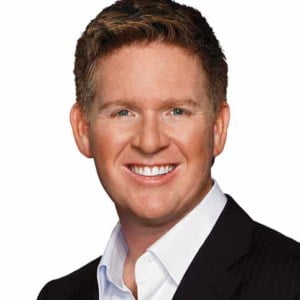 Tom Ferry
Tom Ferry Real Estate Coaching
–
Coach & Trainer
"I get 250 emails a day, so one of the first things I set my VA up to do is scrub my inbox. Now she maintains my trend report, my success spreadsheet, she's doing transaction management for us along with web-design & general marketing. We're having phenomenal results."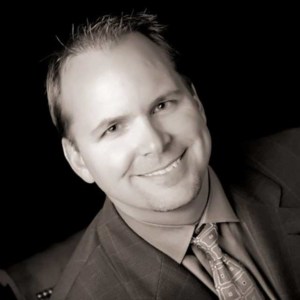 Ken Wimberly
Net Lease Advisors, Arlington TX
–
Real Estate Agent
"MyOutDesk adds so much value – they don't just provide the people, they train them! When you add a MyOutDesk virtual assistant to your sales team, that's how people like me grow from being a nobody back in 2007 to making over $10 million in GCI last year."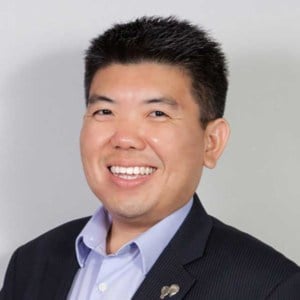 Rudy Kusuma
Team NuVision
–
Broker/Owner
"I've had MyOutDesk virtual assistants for over 6 years now – our virtual assistants take care of the things that naturally slow me down. They're going to make your systems better, and take care of things that you don't see, and help keep you in the zone making money."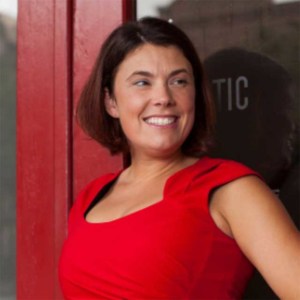 Lisa Archer
Live Love Homes International, Charlotte NC
–
Real Estate Broker
"Our experience with MyOutDesk has been amazing! They have provided us with hard working and dedicated virtual assistants with the skill sets that meet our company needs. We set high standards and they have met them all. They've saved our company time & money."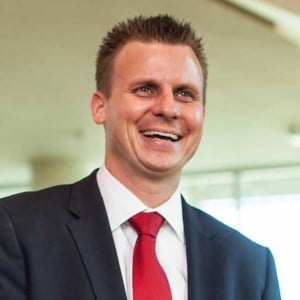 Mark Spain
Mark Spain Real Estate, Alpharetta GA
–
Broker/Owner
"We hired our first VA about 4 years ago, and they've become an essential part of the business. They do administrative work, ensure quality in our client info & leads, update the CRM, create reports, etc. If they're gone, we start crying – they're really that crucial."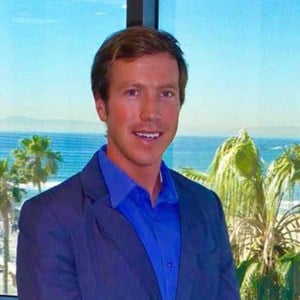 Shane Stanfield
Raven & Stanfield Real Estate Group
–
Founder & CEO
"MyOutDesk removes all of the extraneous work and lets you focus on working directly with people who support your business. We've been very happy with the quality of people they have available to work with, the ease of interacting with and training highly prepared candidates, and the efficiency of keeping accountability and compensation running smoothly."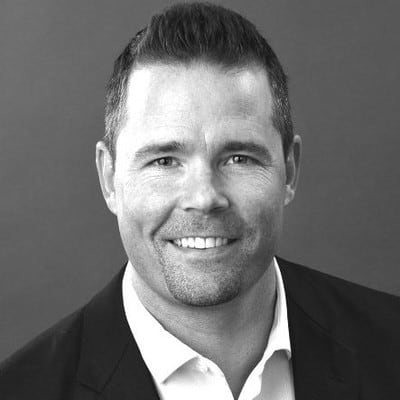 Sam DeBord
Real Estate Standards Organization (RESO)
–
CEO
Social Media Reviews
MyOutDesk is a top-tier outsourced resource partner. I personally have 10+ years of experience working with vendor resources in Big Tech, and the level of service that my current Real Estate firm has

...

received with MOD has exceeded my expectations. Paul Vasquez, our sales consultant was patient, accommodating, and took the time to answer all of my nitty-gritty questions. The onboarding and staff selection process was a breeze, and we were operational within 1-2 weeks. The resource provided was having a positive impact on the business on Day 1, and continues to be a valued member of our team. I can easily say that we're no just saving money, but a ton of time, by working with MOD.

read more
Just hired our third Virtual Professional through My OutDesk! We couldn't be happier with the ease of process, professionalism and the quality of our team members that came to us via MOD!
Just hired our 3rd VA and the process is fantastic. The placement specialists do a great job of provided qualified candidates and the VA's we have hired are doing a great job. Partnering with

...

MyOutDesk has allowed us to scale our support seamlessly with our rapid growth.

read more
As a small business owner, I could appreciate the seamless process with MOD. Their dedicated staff members coached me through the entire hiring process while recommending best practices for

...

onboarding my VP. If you are considering hiring a virtual assistant, I highly recommend MOD! You won't be disappointed. Cheers to our success!

read more
A seamless process and great candidates to choose from. I would recommend it to anyone who asks.
Just hired my first ISA. The on-boarding was great and appreciate the guidance, general pre-training for VA's they offer, and certainly the communication. A special thank you to Papples and the MOD

...

Support Team!

read more
Great attention to detail. MOD has a good system and great people who are helpful through the entire hiring process.
This is my first time hiring a virtual assistant. I interviewed with a few companies but My Out Desk really stood out from the crowd! From initial contact to placement I've found MOD to be so

...

informative & helpful. I'm looking forward to getting started with my new assistant very soon.

read more
I have to say, I was exited to see the professional process they had set up from the start of defining the requirements and attributes of my future hire. Then the interview process where I got to

...

interview 3 very good candidates of which one matched my needs fantastically and resulted in hiring that candidate. I highly recommend MyOutDesk!!

read more
Great process for interviewing and getting started.
MOD is a life saver. Highly recommend.
MOD has been incredible!!! Their staff is so professional, responds quickly, and gets us exactly what we needed!
We deeply appreciate your support in finding the right candidate alternatives for us! Awesome job! We are very excited to keep working with you :) Always grateful!
Great so far! It appears they have located someone for us to work with. The process has been clear and Myoutdesk has made a complicated process so simple.
I was absolutely blown away by MyOutDesk's professionalism and their ability to present an absolutely perfect fit for my business. They completely dismantled any poor misconceptions I had about

...

working with a VA firm. I am so excited I found them!

read more
The process was thorough and the whole time they allowed it to flor at my pace. I was well informed and in the end, felt like I got the right fit for my needs. Thank you, MOD!
My experience with MyOutDesk has been fantastic! They have identified great talent that perfectly suits my needs. Their personalized service along the way has made the process easy and smooth. I

...

highly recommend their services!

read more
MOD quickly gets you talented and skilled workers so that you can continue to grow you business.
MOD has been great to work with. They have connected me with a great Transaction Coordinator that already has experience in the real estate field and speaks great English and great personality. Thank

...

you Nikki for referring them to me.

read more
I have hired so many terrible employees myself - MOD made it quick and easy and the caliber of employee is better than anything I could imagine. Thank you!
I was very happy with the choice of candidates and easy process . Will definitely recommend . Now need to see how VA performs . Looking forward to the new experience
Very Impressed with the level of service and the stream lined process to help me secure a quality candidate.
MOD has got it figured out and streamlined the onboarding process. I look forward to a long relationship with them.
MOD has made the entire process seamless and has thought of everything! We would highly recommend to anyone needing leverage.
I have struggled trying to hire and onboard a VA for some time as I am so used to doing everything myself ... I am glad I levered MOD to help me get the leverage I need for by business. They are

...

working hard in the background and there to support both me and my virtual professional. I would highly recommend adding MOD to your team!

read more
Just hired a VP...process was easy and well organized. I am looking forward to getting started. Thank you Elle for selecting and coordinating the candidates.
They made hiring a VA so easy !
Professional, timely !
We have had a good experience so far with the hiring process thanks to facilitation from MOD!
My Out Desk was quick to respond and gave me virtual assistants who met my expectations.
It has been a pleasure working with our Compliance Officer, Teddy Nati Mariano. He is very responsive and always willing and ready to help our agents and leadership team. We appreciate you Teddy

...

Nati Mariano!!

read more
MOD has amazing customer service & a well organized process to find the right candidate.
What a great team of professionals who helped me find the perfect VP! The process was easy, and the support from MOD has been thorough and accessible. Thank you!
They are great at finding talent, scheduling and customer service!!!!
I would recommend My Out Desk because they have a very good selection process and they are very good in the client support
Wonderful onboarding experience with Papples. Organized, precise, and streamlined. Great Experience. 😀
Really excited about working with the MOD team!! they have such a heart for helping small businesses scale up and provide excellent teammates to do that with!!
So far the service and attention to detail has been fantastic.
The team at MyOutDesk has gone above & beyond in helping us not only find remote help, but even offering advice and ideas for getting the best results in growing our team. Dan & Anj specifically have

...

been very helpful as we are getting started. Thanks everyone!

read more
They responded to our needs and found us candidates within hours!!
They work so quickly and the candidates are well-qualified. I interviewed 3 excellent candidates and hired one, but we already talked about hiring another candidate for other needs.
My VA Michelle is the best!!!!!!!!!!!
Just finished successfully interviewing and hiring an ISA. So far, so good!
Very quick and responsive. They make hiring additional team members easy and effortless!
So far, I have been impressed with everyone I have spoken with - looking forward to getting started!
I am new and this far very impressed!!!
Fast to find the right fit for our team!
Thank you for all the support and systems you have to help us hire the right Virtual Professional. We're super excited as we move forward in 2020 and grow our team with our newest team member!
I have used MyOutDesk for over six years and love the service I receive. In hiring a new VA, Abby has been a wonderful person to work with, and really listens and cares for the people she works

...

with. Thank you!

read more
Excellent staff and great process so far! Optimistic about 2020 with my new virtual assistant!
We hired our first VA ISA and we can't wait to get started with her! MOD has been great to work with and the interview process was simple and productive!
I have only gone thru the initial process and today interviewed candidates and chose one. She will start in a couple of weeks. I have been very pleased with their promptness, professionalism and

...

the care and understanding I have been shown since this will be my first full time VA. So far a very good experience.

read more
Easy process with help hiring a new ISA that fit the needs I was looking for!
Exceptional Service. They are dedicated, a rare quality these days. And the follow up is really good. Will be starting with my VA coming week, so far it has been really good. 5 out of 5 stars !
Great experience, service has been awesome so far. They sent us very qualified candidates to interview, and we were able to hire a virtual ISA to handle our real estate cold calling. ISA doesn't

...

start until next week but the level of service we've received from MOD thus far has been top-notch. Highly recommend.

read more
MyOutDesk is the best company out there. Hiring a VA is tough and finding a good one is almost impossible it seems sometimes. With MyOutDesk's strict standards and pre screening you truly just have

...

to find a fit for your company because the rest of the screening has been done for you. Highly recommend!!!

read more
They have been very professional. They Found me a VA in less than a week that had the experience we needed.
they are absolutely amazing to work with. Their VAs are diligent, efficient, hard working and dedicated. MOD handled any issues or concerns we had with prompt responsiveness. If you work with MOD

...

make sure you ask Chuck! he made the entire process seamless

read more
We are new to Myoutdesk and they have been awesome! Our rep Chuck is professional, knowledgeable, and no-pressure! So far the research and onboarding process has been a piece of cake. Updated review

...

to come in a couple months!

read more
I've been using MyOutdesk for more than 5 years and I have 3 fantastic VAs. This company has been a game changer for my business! Can't recommend them highly enough.
awesome company very organized and helpdul
MOD is amazing!!! The customer service and extra help goes beyond expectations. Special shoutout to Chuck More(my placement specialist) for all the extra training and input!!
Fabulous company with extremely great follow up and "hands on" training.
MyOutDesk is truly an amazing company. As soon as they figured out our needs they moved quickly to set us up on interviews with three different virtual professionals they thought would be the best

...

fit for our team. After only one day of interviewing, we made a selection and got started with our virtual professional. We could not be happier with our VA. She has become a member of our team and an added asset that we could not run our business without. We will be forever grateful!

read more
Quick shout out to My Outdesk- They have exceeded my expectations of a VA and what kind of value they bring to the table. Our 1st assistant we hired has been Great and has tremendously impacted our

...

Production. I highly recommend this company to anyone looking to expand the team.

read more
MyOutDesk is the best company in helping real estate agents and brokers grow their business. I have known them for a long time and never been disappointed. They rock.
Elite Pacific Properties is the leading luxury brokerage, vacation rental, and property management firm in Hawaii. We have used multiple My Outdesk Virtual Assistants for several years, primarily in

...

our Marketing department, but also in our Transaction Management department. We consider them one of our strategic competitive advantages in that we can offer agents an unbeatable package of benefits by leveraging these outsourced professionals. In addition, some of our Brokerage agents and Property Managers use My Outdesk Virtual Assistants to help them with various parts of their business.

In today's world, anyone who is not utilizing offshore labor is putting themselves at a competitive disadvantage. And My Outdesk has a great track record of hiring, training, and managing these great workers. We've had an excellent experience working with MOD over the years.

read more
LOVE MyOutDesk!!!! Their virtual professionals have helped me and my team grow by leaps and bounds this year.
I thank Chris Vodanovich and MyOutDesk for providing and training my Professional Assistant. I appreciate their dedication and commitment to excellence. I highly recommend MOD!
Very impressed with how seamless the onbaording process and candidate selection was for our team. MOD provided us with several well qualified candidates to choose from and within just two weeks

...

we've selected a candidate to join our team and already have that person trained and working. Very impressed and would recommend for anyone seeking competent people to join their team!

read more
We have been able to effectively leverage several virtual assistants from MOD and it not only has been easy, it has been very effective, allowing us to scale quickly while keeping our overhead low.

...

Very impressed!

read more
I am very very happy with my VP Mau. She's awesome! She knows what I need without me telling her. She knows how to prioritize and makes sure the tasks at hand are done. She's very knowledgeable with

...

what she does. She helps me reach my goals. I talked about her with my colleagues and they wanted to hire their own "Mau" from Myoutdesk. Thank you for providing us quality VPs!

read more
Forever grateful for the opportunity to work with MOD! <3<3
A Company That Feels Like A Family! <3
The best company to work for. Blessed to be with MOD! :)
Thank you My Outdesk for excellent support to your virtual professionals and I can say I'm proud to be part the success! Kudos! 💕
Amazing owners. A value-driven company with a culture of impact and give-back mentality. Outsourcing without compromising!
Next Reviews