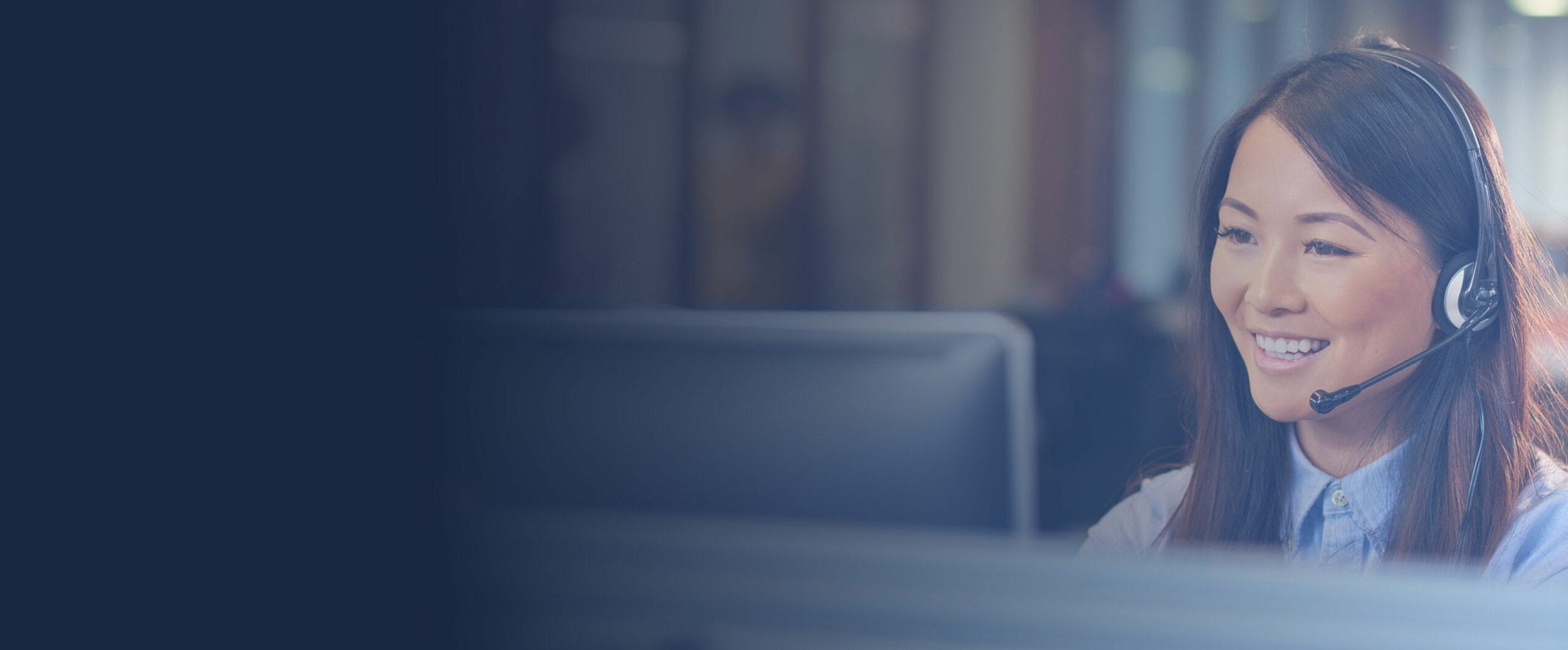 Grow your business with MyOutDesk's
Virtual Assistants
In the business world, time is your most valuable asset. Spend your time on what matters and leave the rest to a trained professional.
Get Started
Scale Your Business With The Leader in Virtual Assistant Services
Rated #1 in virtual assistant services by TechRadar & Analytics Insight
Serving 7500+ clients with 800+ verified 5-star business reviews
Longest-running virtual assistant service company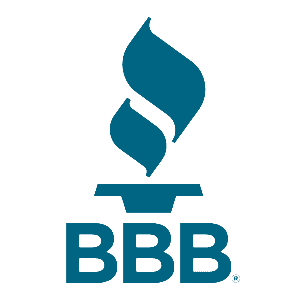 Trusted By Leaders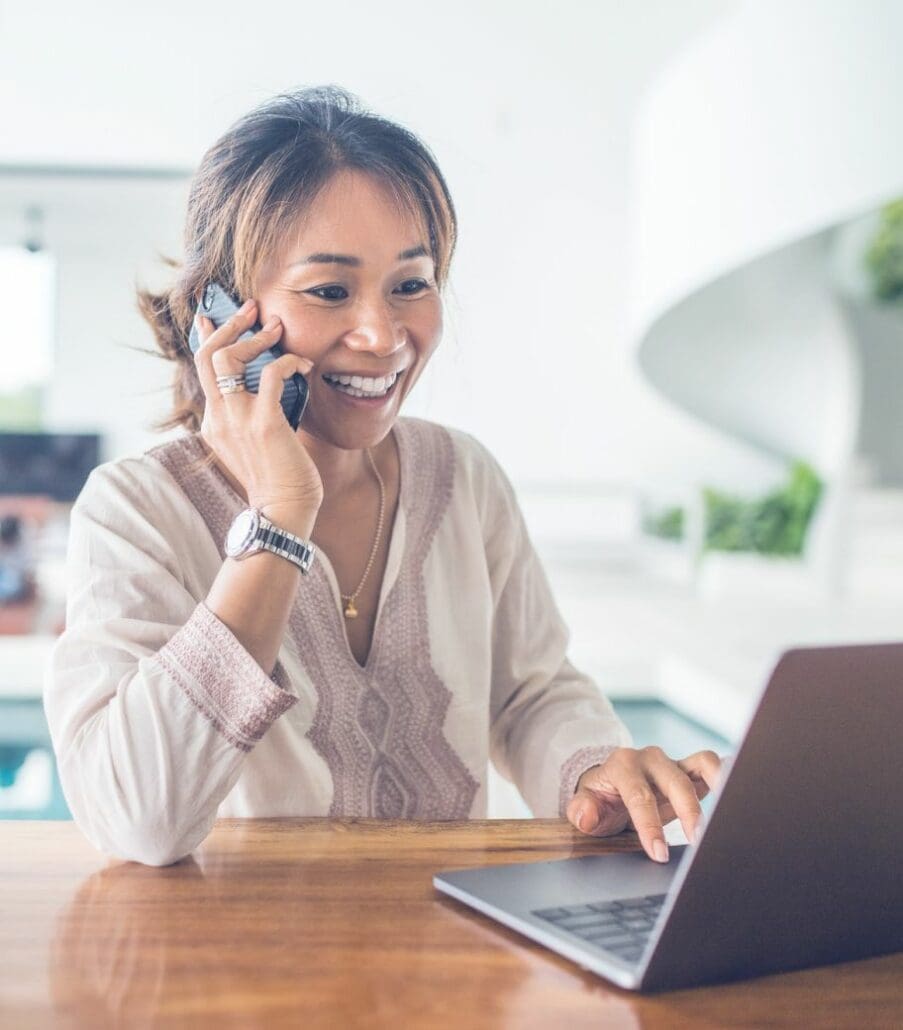 The Leader in Virtual Assistant Services
MyOutDesk's virtual assistants provide you with the flexibility, scalability, and cost savings to adapt quickly to changing business & market conditions without the cost or commitment involved with hiring full-time employees.
Our virtual assistant services help you to rapidly scale your business by onboarding a trained, qualified VA that delivers the skills & experience you need to generate more leads, close more deals & make more commissions. That's why MyOutDesk is the #1 choice of top professionals across dozens of industries.
Discover why major players are choosing MyOutDesk virtual assistants to cut out busywork and get back to doing what they do best.
Our Most Popular
Services
Our model saves our
clients
up to 70%

in traditional hiring costs.
We provide competitive compensation to our virtual assistants, as well as handle:
Human resource concerns
Paid time-off
Benefits
Insurance
Equipment
What Sets Us Apart

15 Years Of Experience
Rated the #1 virtual assistant company with 7500+ clients served and 800+ verified 5-star business reviews, we are the leader in virtual assistant services in both North America and the Philippines.

Speed to Hire
Instantly scale your business with an employee who can quickly launch in your business and make an impact today.

Diverse Talent
Our virtual assistants specialize in 8 different  services for a variety of industries. From administrative and marketing tasks to inside sales and customer service – we hire only the most qualified individual for the role.

Extensive Screening & Vetting
All virtual assistants are vetted, FBI-grade background checked and undergo extensive personality profiling to ensure you receive the quality and qualified professional

All-Inclusive Pricing
Pay one flat rate per virtual assistant and let us handle the rest. We provide competitive medical benefits, insurance and paid time off in addition to handling the entire recruitment, interview and onboarding process.

Standardized Work Environment
Our virtual assistants have dedicated work computers, noise-isolated environments, backup power and internet connections, and time tracking software to ensure they're present and focused.
Qualified Virtual Assistants with
Industry-Specific Expertise
Why Hire a Virtual Assistant?
Lowered Employment Costs
Reduced Overhead Expenses
Interview Coordination
Affordable Business Growth
Enhance Productivity
Less Burnout
Lowered Employment Costs
Virtual assistants are a cost-effective solution for businesses looking to expand their teams with the same quality of professional they're used to, but at a lower cost to employ. By investing in a service provider, employers don't handle their VA's taxes, insurance, PTO, and other benefits, reducing the overall employment costs for businesses. This makes virtual assistants an attractive option for businesses of all sizes looking to increase productivity, improve efficiency, and save money on labor expenses.
Reduced Overhead Expenses
Our VAs work remotely and supply their own equipment, saving you money on office space, desks, computers, and mobile devices. You retain the option of providing them with specific software you may require to perform their job duties and you pay one flat monthly fee – less than half the national average for the same quality of work.
Interview Coordination
Hiring virtual assistants is a cost-effective practice for growth because it allows businesses to expand and support their local professionals at a fraction of the cost. With virtual assistants, businesses can save money on office space, equipment, and other overhead costs associated with a traditional hire. Furthermore, virtual assistants can provide a wide range of specialized services, allowing businesses to leverage expertise without the added expense of hiring multiple employees, or the recruitment costs to find them.
Affordable Business Growth
Low-level tasks like mail management and customer support can clutter up your schedule, restricting the amount of time you can spend on the more profitable tasks of your business, like dealing with leads and strategizing for future growth. Virtual assistant services enable you to free your schedule of non-revenue generating tasks and expand your business without blowing up your budget.
Affordable Business Growth
Virtual assistants are a cost-effective solution for businesses looking to expand their teams with the same quality of professional they're used to, but at a lower cost to employ. By investing in a service provider, employers don't handle their VA's taxes, insurance, PTO, and other benefits, reducing the overall employment costs for businesses. This makes virtual assistants an attractive option for businesses of all sizes looking to increase productivity, improve efficiency, and save money on labor expenses.
Less Burnout
Hiring a virtual assistant to assist in managing elements of your workload can help relieve the stress that a hectic work schedule can cause. Having someone there to help organize your schedule and deal with tasks frees up your work schedule to focus on more productive aspects of your business and also helps to avoid your work leaking into your personal life. Virtual assistant services can help you maintain a work-life balance crucial to optimizing your productivity and general well-being.
Find Your Virtual Assistant Today
1.

Start Your Free Consultation
2.

Meet With Our Team
3.

Hire Your Virtual Assistant
What Our Clients Are Saying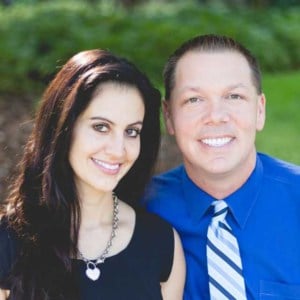 "MyOutDesk has been instrumental in helping us find super talented VAs!" that fit our culture, help us grow our sales and handle our operations. They're a wonderful company that provides great introductory training and we're glad to be in business with them!"
Andrew & Angela Duncan
Broker/Owners
The Duncan Duo, Tampa FL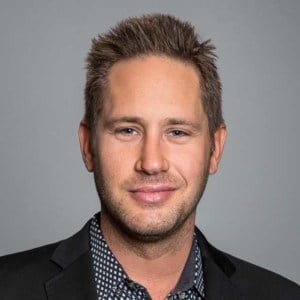 "It's been great working with MyOutDesk – it's been very beneficial and cost effective for me. I try to focus on staying top of mind with REALTORS® to generate new business, and my VA's assist with tasks like loan pipelines, deal pipelines, & client interactions that reduce my ability to build relationships & acquire mortgage deals."
Matt McDaniel
Mortgage Banker
Total Lending Concepts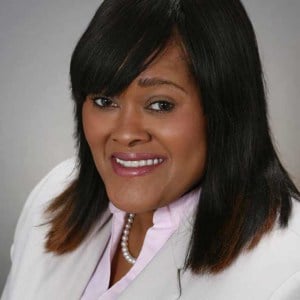 "People ask me how I can afford a virtual assistant. I can't afford NOT to have one! Since hiring a virtual professional, my business has increased 322%. My VA handles my emails, phone calls, transaction work, everything I need help with. She's like my partner."
Wanda Smith
REALTOR®
BHHS Towne Realty, Chesapeake VA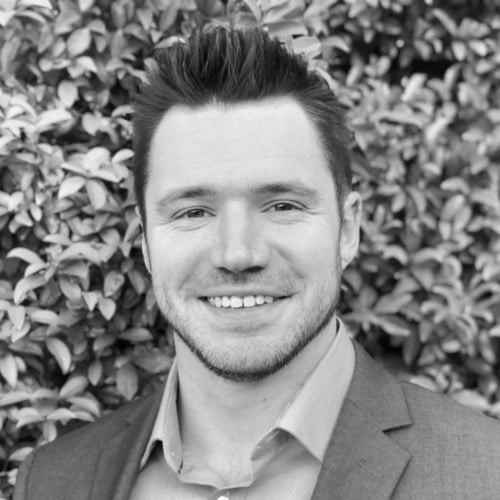 MyOutDesk is the only VA company so far that I've kept someone long-term, I have the last few months, let go of like three or four different short-term professionals there, there was a lot of overpromise, underdeliver.
Jordan Bell
Founder and CEO
Agency Bell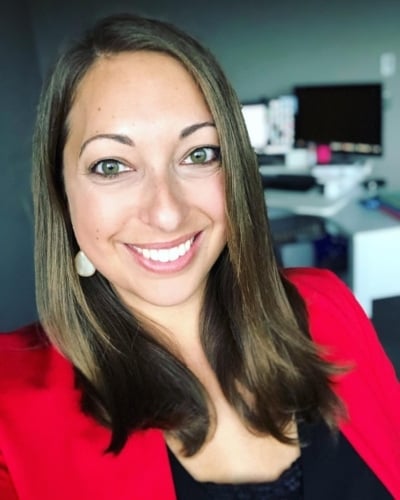 We replaced someone in the office who wasn't the right fit, and our VA's been with us for more than 6 years!
Hallie Warner
Chief of Staff
Adam Hergenrother Companies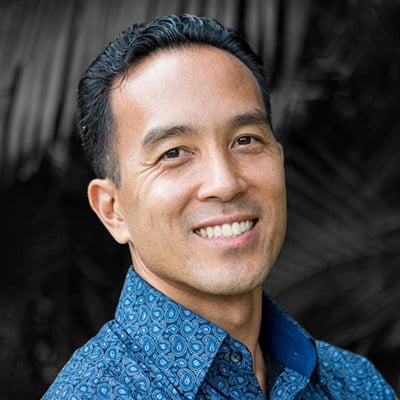 "With my VA, I can reduce the costs and open up more revenue which I can give back to more clients with a better customer experience. My VA helps me build and market my brand over social media channels, edit my content and deliver them to the right audience—depending on which aspect of my businesses and personal life."
Kyle Shimoda
Wealth Advisor
INPAC Wealth Solutions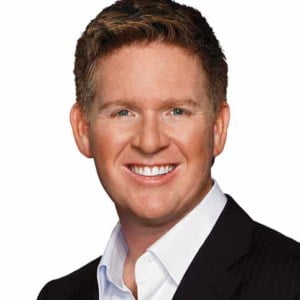 "MyOutDesk is where you'll find real estate trained Virtual Assistants that can do everything that an assistant can do for you, except physically picking up a lockbox or paperwork, because they're located remotely in the Philippines. They work the hours you want, in the timezone you're in – and when you hire them for 8 hours a day, they actually work a full 8 hours a day – without the meetings, calls, bathroom breaks & everything else. They work, work, work, which is why they get so much done."
Tom Ferry
Coach & Trainer
Tom Ferry Real Estate Coaching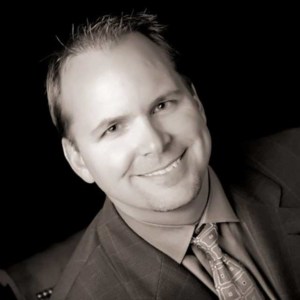 "I get 250 emails a day, so one of the first things I set my VA up to do is scrub my inbox. Now she maintains my trend report, my success spreadsheet, she's doing transaction management for us along with web-design & general marketing. We're having phenomenal results."
Ken Wimberly
Real Estate Agent
Net Lease Advisors, Arlington TX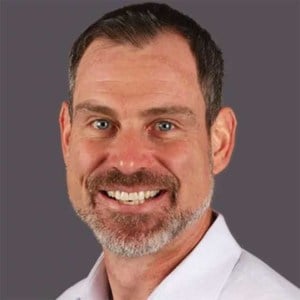 "Our top reps in the USA are getting greater job satisfaction now because they're able to focus more on developing relationships & creating new business with clients rather than repetitive task-work like simply handling claims. MyOutDesk allows us to scale more quickly & be more profitable at the same time."
Mark Schwaiger
Managing Partner
Infiniti HR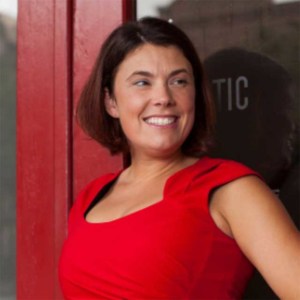 "I've had MyOutDesk virtual assistants for over 6 years now – our virtual assistants take care of the things that naturally slow me down. They're going to make your systems better, and take care of things that you don't see, and help keep you in the zone making money."
Lisa Archer
Real Estate Broker
Live Love Homes International, Charlotte NC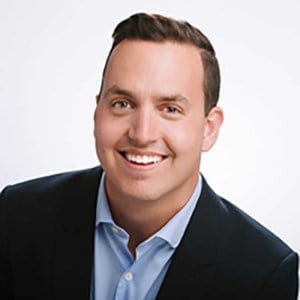 "MyOutDesk has allowed me to start building my real estate team, starting with what I needed help with the most – lead generation. I'd highly recommend MyOutDesk to any agent like who is looking to get to the next level and ultimately build a real estate team."
Charlie Hutchinson
REALTOR®
Keller Williams, Whitefish Bay WI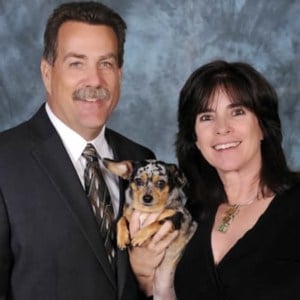 "MyOutDesk has exceeded our expectations! The interview process was super easy and we had very good candidates to chose from. Our VA is outstanding, learns quickly and has great language skills. We highly recommend MyOutDesk to anyone who needs an addition to their team."
John & Michelle Taylor
Broker/Owners
Taylor Group Real Estate, San Diego CA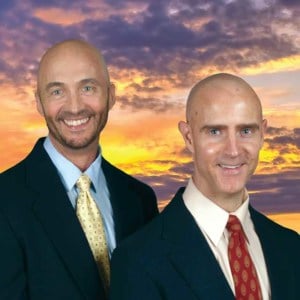 "We've had systems in place for a while, but since getting our VA, we've noticed more time devoted to our buyers and seller and actually more time to be able to follow up on leads rather than following up on checklists of listings and closings. MyOutDesk is a very innovative and cost effective company and they strive hard to please. Our VA is excellent. She's very service focused and picked up the flow of operations quickly."
Thom Montrois and Rory Brown
REALTORS®
Thom & Rory Team, Jupiter FL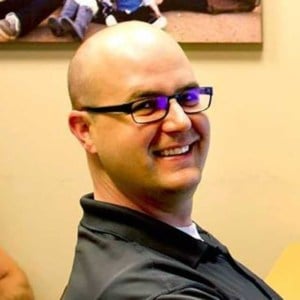 "I'm not going to be able to make $250,000 a year if I'm spending half my time doing $10 an hour work. That's why we're such big fans of virtual assistants and automation – because we need to delegate those tasks off to technology, virtual assistants, and team members so that we can get back to doing the high value work that makes us real money."
Dale Warner
COO
Realvolve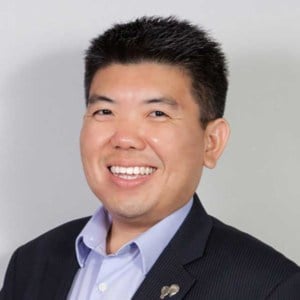 "MyOutDesk adds so much value – they don't just provide the people, they train them! When you add a MyOutDesk virtual assistant to your sales team, that's how people like me grow from being a nobody back in 2007 to making over $10 million in GCI last year."
Rudy Kusuma
Broker/Owner
Team NuVision
Ready to scale your business?
Find a virtual professional that meets your unique business needs and save up to 70% on hiring costs today.
Frequently Asked Questions
Frequently Asked Questions
Have more questions? Feel free to contact us using any method below!
Email
Send us a message
Phone
(800) 583-9950
Live Chat
Click the orange intercom icon on the bottom right-hand side of the screen to chat with us.
Virtual assistants are individuals who provide virtual assistance services remotely. They perform various tasks such as administrative support, scheduling appointments, managing emails, conducting research, social media management, and data entry, among others. They utilize their skills, expertise, and organizational abilities to assist individuals or businesses in accomplishing their tasks and improving productivity.
Learn exactly what a virtual assistant is and how to hire.
A Virtual Assistant can perform just about anything as long as your business has the right tools. Virtual Assistants can tackle anything from sales to customer service to administrative work — answering calls, managing inboxes, data entry, customer support, graphic design, cold-calling, number crunching, payroll, etc. If it can be done remotely on a PC, they can likely do it.MyOutDesk carefully evaluates your business objectives to make sure that a Virtual Assistant will meet or exceed your expectations.
Hiring a Virtual Assistant means you don't need to go through a lengthy recruitment or interview process, saving you time and money.
Since 2008 MyOutDesk has delivered the highest quality virtual assistant services to businesses across the nation – including 36 of the RealTrends™ Top-100 ranked Real Estate teams in the country and several Inc 5000 and Fortune 500 companies!

We value our clients & treat them all with white-glove service & support, whether you're a startup or an established business with decades of experience.

We employ a stringent talent matching process that uses detailed work experience profiling, FBI grade background checks, and even DISC personality matching to ensure you receive the most experienced, educated & skilled virtual assistant services possible.

Virtual assistants cost up to 70% less than in-house staff and allow you to scale your business rapidly – our virtual assistants make our clients over $100 million a year!
Your Virtual Assistant will need to be trained just as any in-house employee would. Each business is unique and there is no silver bullet to avoid having to spend time with your Virtual Assistant teaching them your business processes, procedures, and systems. MyOutDesk will give you the top 1% of talent, the tools, and the resources to make sure you hit the ground running.
You will also get a copy of our e-book "Scaling Your Business With Virtual Professionals" when you have a consultation with us, which will give you the recipe to go from a single Virtual Assistant to having an entire team. No strings attached.
The average time to hire an assistant in the US is roughly 30 days. At MyOutDesk we can provide you with multiple highly-qualified VAs to select from and hit the ground running in as little as 1 week
We present several virtual assistants from our diverse pool of professionals, handpicked to fit your specific business needs. You then select which one(or more) you'd like to start onboarding.
A virtual assistant can provide a wide range of services to any business owner, including administrative tasks, social media management, bookkeeping, research, customer support, and other specialized tasks based on the business's unique needs. If it can be done remotely via laptop, chances are a VA can handle it for you.
You should consider hiring a virtual assistant if you find yourself overwhelmed with tasks or struggling to manage your workload efficiently. A virtual assistant could be a cost-effective solution if you're spending too much time on non-core business activities. Furthermore, if you want to scale your business without the numerous costs of hiring an in-house assistant, then a VA can provide the necessary support at a fraction of the cost.
A virtual assistant should always have, at minimum, the typically expected skills of any assistant professional. Such as; good communication, proper time management, self-discipline and motivation, organization, confident typing abilities, and technical know-how.