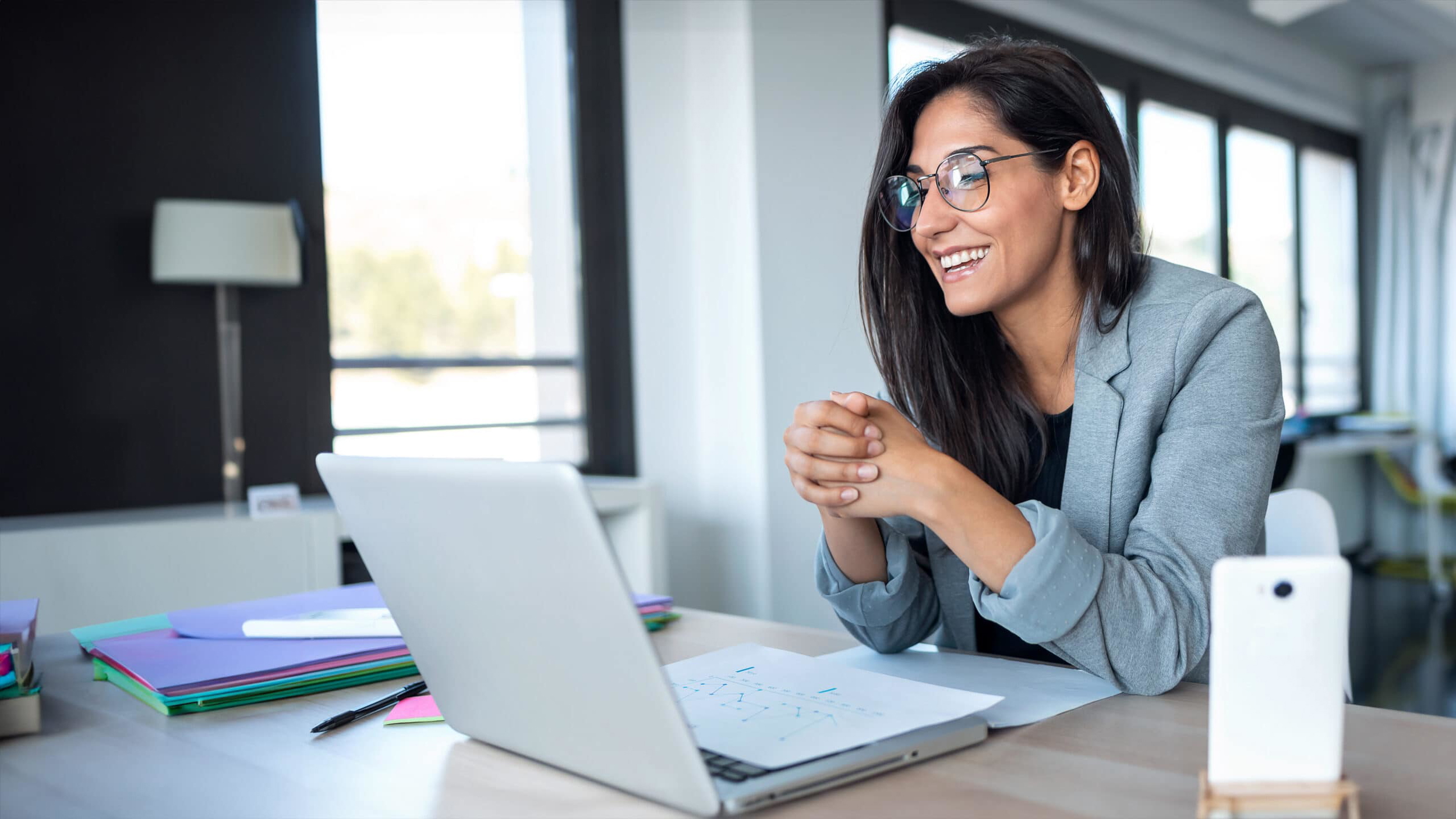 Hire a Qualified
Virtual Receptionist
Hire a MyOutDesk virtual receptionist to stop missing calls & opportunities. Our virtual receptionist service provides you with a trained professional ready to handle anything you throw at them.
Increase retention, increase revenue, and grow your business.
Scale Your Business With The #1 Virtual Assistant Company
Rated #1 in virtual assistant services by TechRadar & Analytics Insight
Serving 7500+ clients with 800+ verified 5-star business reviews
Longest-running virtual assistant service company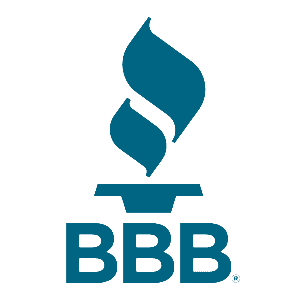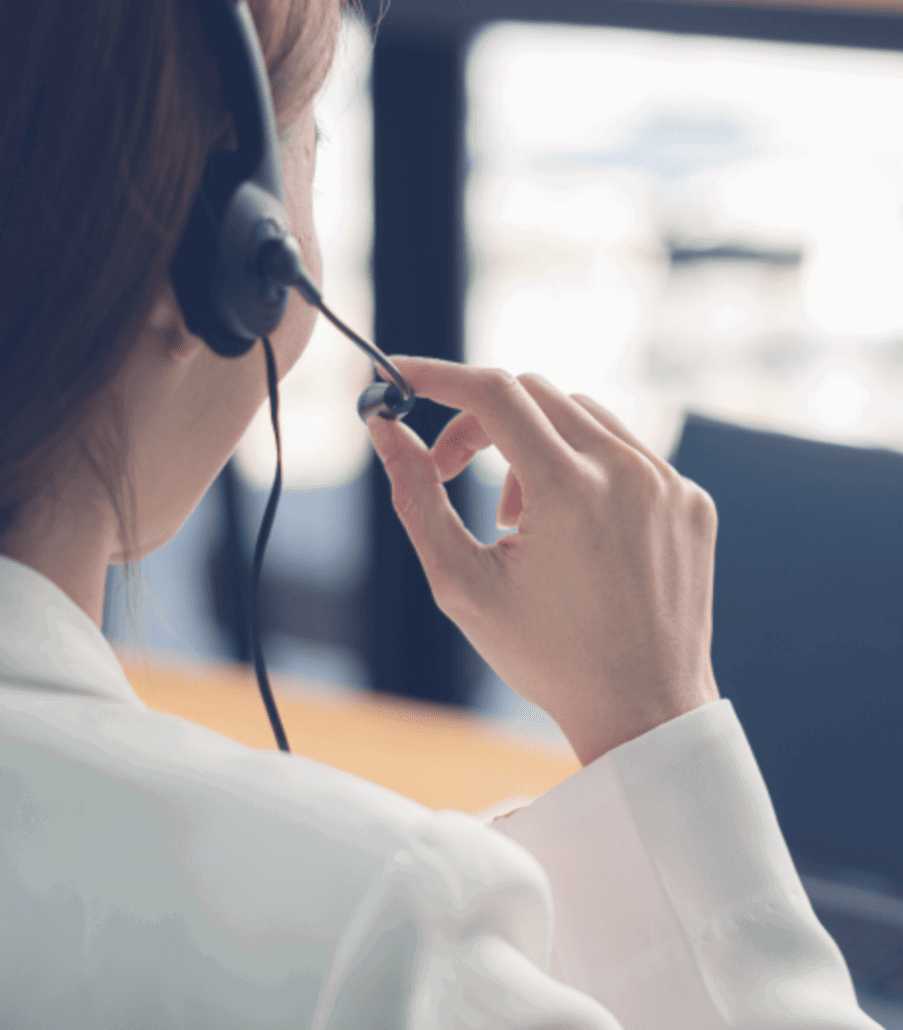 Keep More Customers With a Skilled Virtual Receptionist
A MyOutDesk Virtual Receptionist is more than just an answering service – they're a trained professional that not only answers calls & responds to customer inquiries, but they do it the way you would, with all the professionalism & courtesy you'd expect from anyone on your staff.
Browse Services
What a Virtual Receptionist Can Do For You
Remote Office Management
Manage Schedules
Basic Customer Support
Manage Communications

Remote Office Management
Managing emails and calendars
Ensuring smooth operation of systems and contact database management and back-office support
Coordinating meetings through scheduling, agenda creation & logistics

Manage Schedules
Manage scheduling for sales meetings, start and/or end dates for account services, and upcoming escalation calls as required
Help with maintaining your schedule and keeping your customer service on track

Basic Customer Support
Answer customer questions, route inbound calls, emails & chats to the correct team members
Create & update tickets in your CRM
Follow up internally to ensure prompt response and guarantee customer satisfaction

Manage Communications
Incoming and outgoing calls, emails, and texts
Routing inbound calls and messages to team members
Responding to customer inquiries about your business
Keep More Customers With a Skilled Virtual Receptionist
A MyOutDesk Virtual Receptionist is more than just an answering service – they're a trained professional that not only answers calls & responds to customer inquiries, but they do it the way you would, with all the professionalism & courtesy you'd expect from anyone on your staff.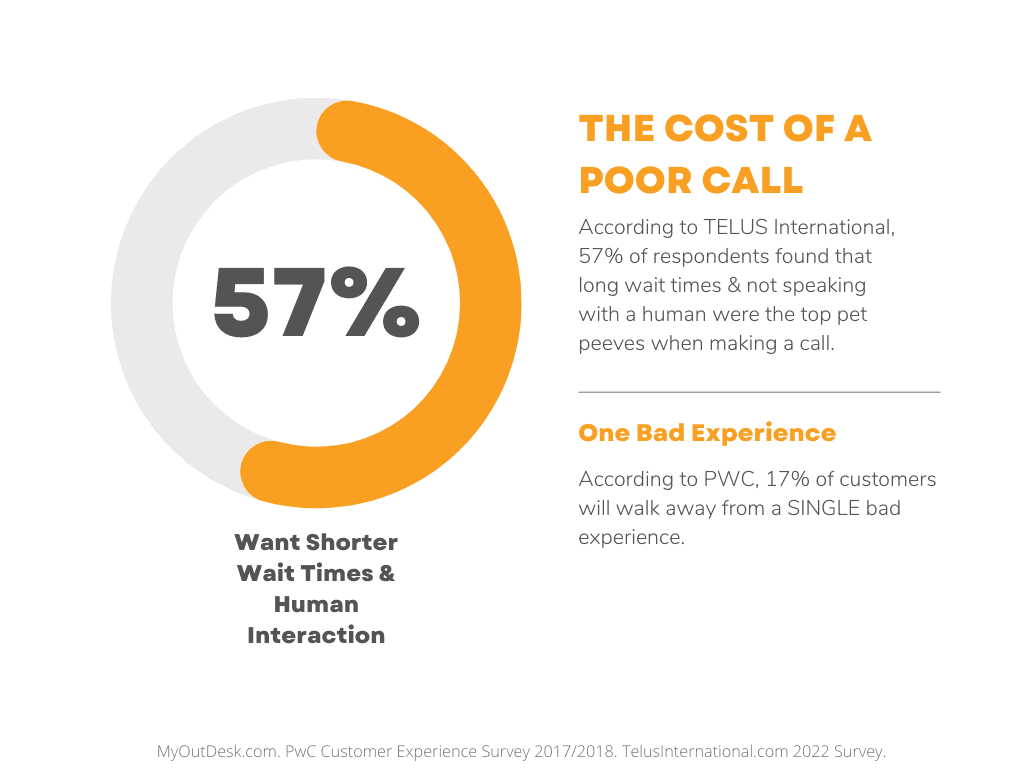 Improved Call Rate
Boost your call rate by having an experienced, reliable virtual receptionist answering calls, following up on messages, and managing your inbox.
Unmatched ROI
A virtual assistant can save you up to 70% over an in-house hire for the same role. On top of that our clients have reported up to 150% return on investment for a single VA.

Increase Revenue
Delegating tasks to a VA saves time for yourself and your local team. Freeing you up to focus on more high-level tasks, while watching your revenue grow.
---
Don't lose customers to AI & Call Answering Services
An answering service is juggling companies and reading off a script; your customers will see right through it. You simply cannot match the level of service, reliability, availability, and cost-effectiveness with any other receptionist method. Nothing can match the quality and consistency of a MyOutDesk Virtual Receptionist.
How Much Does A Virtual Receptionist Cost?
The average cost of a US-based virtual receptionist is $17/hour, which equates to a $2,720 per month salary. When you outsource for a role like this, our records have shown that you can save up to 70% off the total cost to hire a local professional. We also take care of the vetting and hiring process with a rigorous interview process, FBI grade background checks, reference checks, and more.
We believe your success is our success, so the less you have to worry about the more you can focus on dollar-productive tasks and growing your business.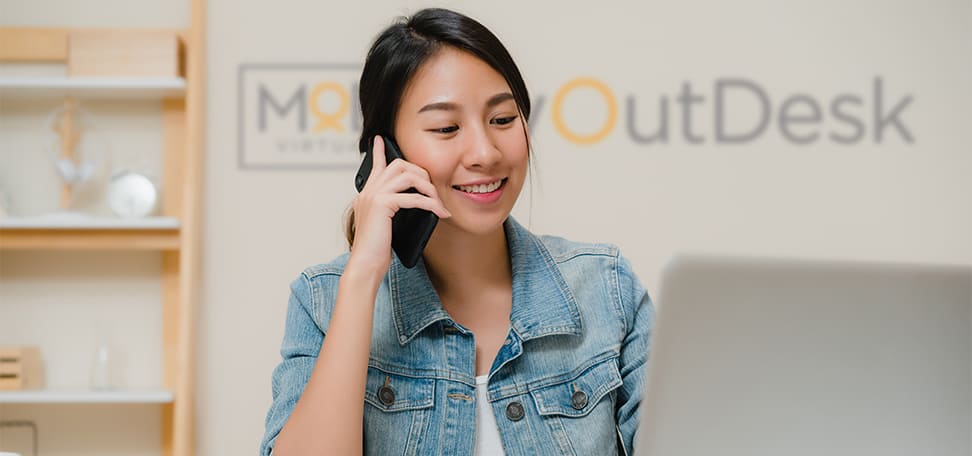 What Sets Us Apart

15 Years Of Experience
Rated the #1 virtual assistant company with 7500+ clients served and 800+ verified 5-star business reviews, we are the leader in virtual assistant services in both North America and the Philippines.

Speed to Hire
Instantly scale your business with an employee who can quickly launch in your business and make an impact today.

Diverse Talent
Our virtual assistants specialize in 8 different  services for a variety of industries. From administrative and marketing tasks to inside sales and customer service – we hire only the most qualified individual for the role.

Extensive Screening & Vetting
All virtual assistants are vetted, FBI-grade background checked and undergo extensive personality profiling to ensure you receive the quality and qualified professional

All-Inclusive Pricing
Pay one flat rate per virtual assistant and let us handle the rest. We provide competitive medical benefits, insurance and paid time off in addition to handling the entire recruitment, interview and onboarding process.

Standardized Work Environment
Our virtual assistants have dedicated work computers, noise-isolated environments, backup power and internet connections, and time tracking software to ensure they're present and focused.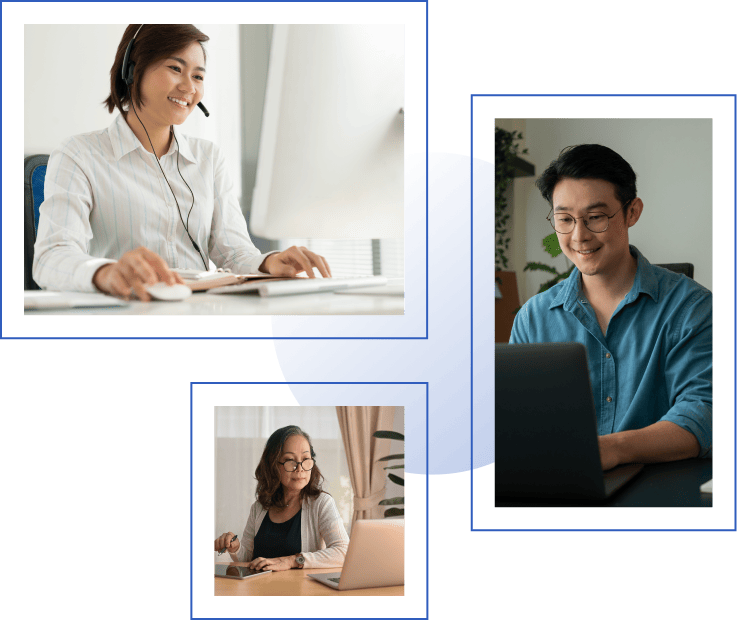 Industry-Specific Expertise
No matter what industry you're in, the day-to-day grind of dull, repetitive busy work of administrative tasks is always a drain on your time & energy. Even worse, it prevents you from focusing on your "one thing" – that unique talent you use to generate revenue in your business. At MyOutDesk, our VAs specialize in their industry to provide you with the most specialized administrative work for your business.
---
Explore Popular Industries
Hire A Virtual Receptionist Today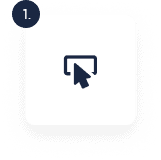 Start Your Free Consultation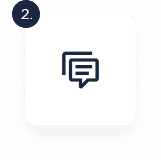 Meet With Our Team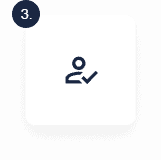 Hire Your Virtual Assistant
What Our Clients Are Saying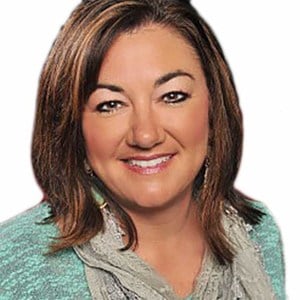 "I was nervous about hiring my 1st VA but MyOutDesk came highly recommended and I could not be more pleased. It's been a short period of transitioning but I find myself with more time now, which I know in the long run is going to pay off huge dividends as I continue to build my business. I love the fact that I have a coach in conjunction with my VA that keeps us both on the right path to success for us all!"
Stacey Matsuda
Broker Associate
Keller Williams, Greenville SC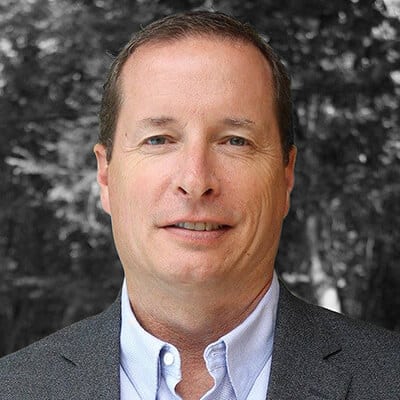 "Our VAs have migrated to bill payments, a lot. Time value of money is important in all aspects, and our VA's have contributed to that level of accuracy. It's just a beautiful thing. We also pair our VAs with our local project managers to get ready for the expansion we're foreseeing."
David Perry
Director of Finance
A Better Contractor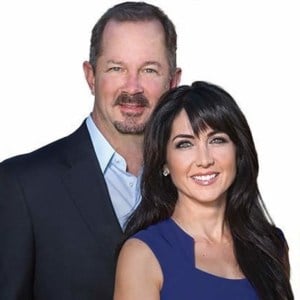 "We currently have 3 Virtual Assistants – they fit perfectly with the rest of our team and have a superior work ethic. Their communication is excellent as well as their ability to problem solve and learn quickly. We highly recommend you give them a try!"
Jacquie Sosa & George Philbeck
Broker/Owners
The Sosa Philbeck Group, Orlando FL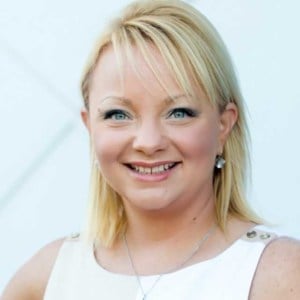 "A MyOutDesk virtual assistant can help your office provide a consistently higher level of service from recognition to communication, to the calendar, to anything you can imagine. Having my virtual assistant has just been transformational for me. I really love my VA, she's fantastic!"
Jessica Fox
Team Leader & Recruiter
KW Clearwater, FL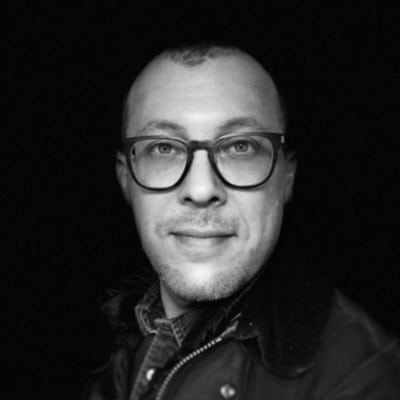 "MyOutDesk has really revolutionized our business. We'd generate rental leads, hand them off to our agents, and have those agents reach out. We needed a better way to use the time these agents were spending to get these leads ready to go out on tour. I can't tell you how many hours you've saved for our agents."
Boots Levinson
Principal
RentPhilly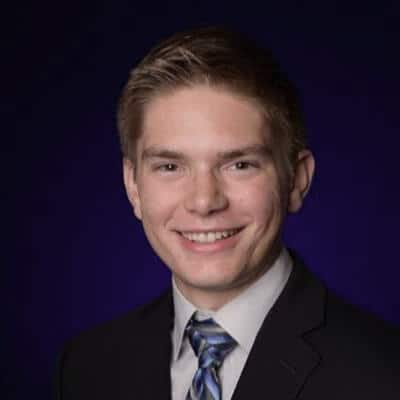 "Our agency goes hand-in-hand with our property inspections since we cater mainly to them but we've worked with other service industries. Our VAs handle two aspects: social media, helping them with posts, designs and content; and marketing, activating campaigns and maintaining them in automation sequences. They're incredible!"
Aaron Shishilla
Owner and Co-Founder
WolfPack Advising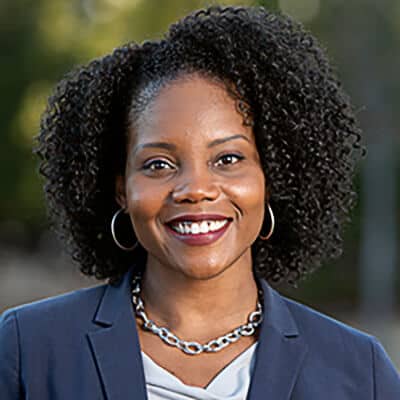 "Our VA focuses on various aspects of the business and frees up time for our office administrator, who is physically in the office and being pulled in many directions that need extra focus and are extremely critical for us. Our VA also helps with our customer relations and support, they're great with taking care of people!"
Shawana Hudson
Partner
Thomas & Gibbs CPAs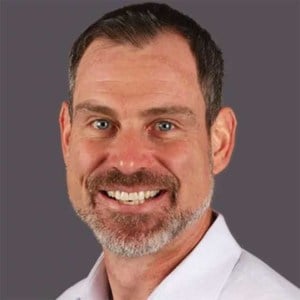 "Our top reps in the USA are getting greater job satisfaction now because they're able to focus more on developing relationships & creating new business with clients rather than repetitive task-work like simply handling claims. MyOutDesk allows us to scale more quickly & be more profitable at the same time."
Mark Schwaiger
Managing Partner
Infiniti HR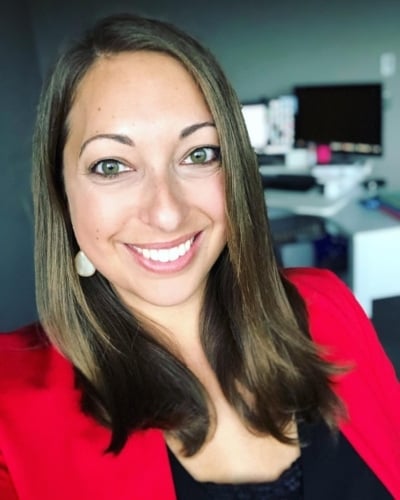 We replaced someone in the office who wasn't the right fit, and our VA's been with us for more than 6 years!
Hallie Warner
Chief of Staff
Adam Hergenrother Companies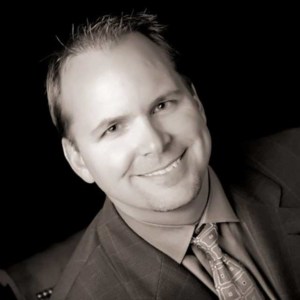 "I get 250 emails a day, so one of the first things I set my VA up to do is scrub my inbox. Now she maintains my trend report, my success spreadsheet, she's doing transaction management for us along with web-design & general marketing. We're having phenomenal results."
Ken Wimberly
Real Estate Agent
Net Lease Advisors, Arlington TX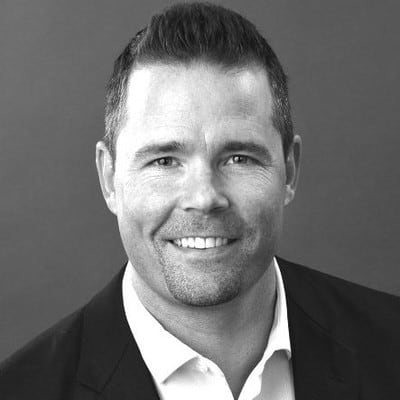 "MyOutDesk removes all of the extraneous work and lets you focus on working directly with people who support your business. We've been very happy with the quality of people they have available to work with, the ease of interacting with and training highly prepared candidates, and the efficiency of keeping accountability and compensation running smoothly."
Sam DeBord
CEO
Real Estate Standards Organization (RESO)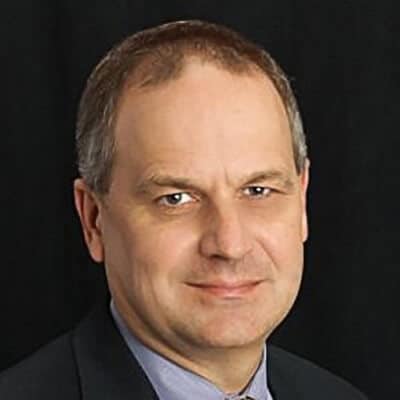 "Because we're in an investments and securities business, our client information and handling needs a US-based person with advanced biometrics access — but our VAs are excellent for tasks that revolve around supplementary data collection and entry. Our VAs take in all the data, plots them in our systems and the systems drop them into our models for underwriting"
David Dahill
CFO and Co-Founder
Realized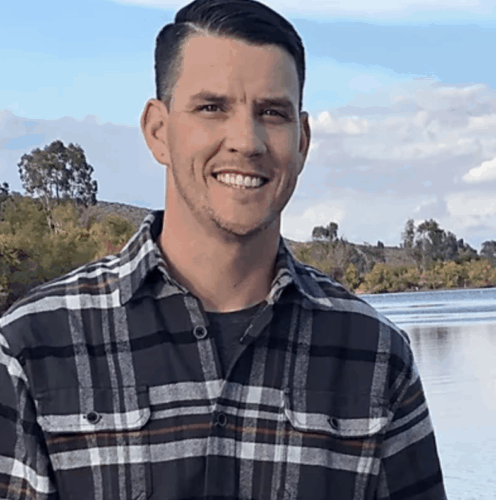 "MyOutDesk is the best company out there. Hiring a VA is tough and finding a good one is almost impossible it seems sometimes. With MyOutDesk's strict standards and pre-screening you truly just have to find a fit for your company because the rest of the screening has been done for you"
Jeremy Taylor
Founder & CEO
Kaizen Rentals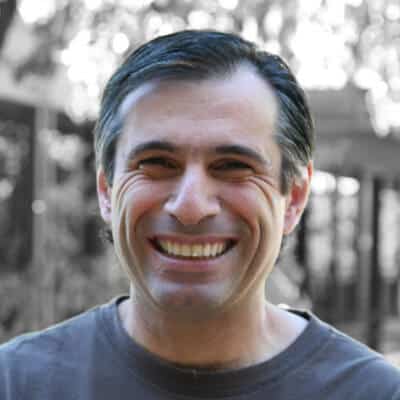 "(With our VAs) We were able to meet the unprecedented demand surge in eCommerce—we needed a lot of staff immediately. We ramped very quickly. They were able to do the job better than the local people, raising the bar! (Our VAs) were more mature, more experienced, more grateful and more committed to what they were doing and raised the bar for all our other employees!"
Mihran Berejikian
President
Belami, Inc.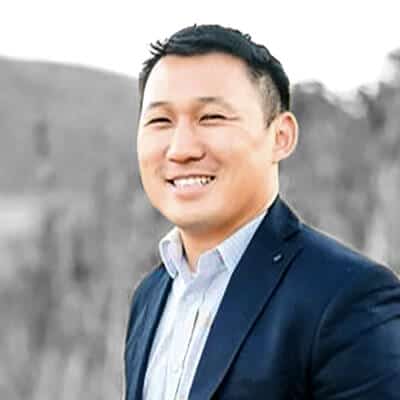 "My VA prepares most of the reports we have: for marketing, for sales, what we need to focus on for the next few weeks, our staff performance, our customer information. (Our VA) They also handle our marketing: our content, our materials, our fliers, the website design, and our templates to move forward."
Tony Trinh
CEO & Owner
Fresh Mint
Related Blogs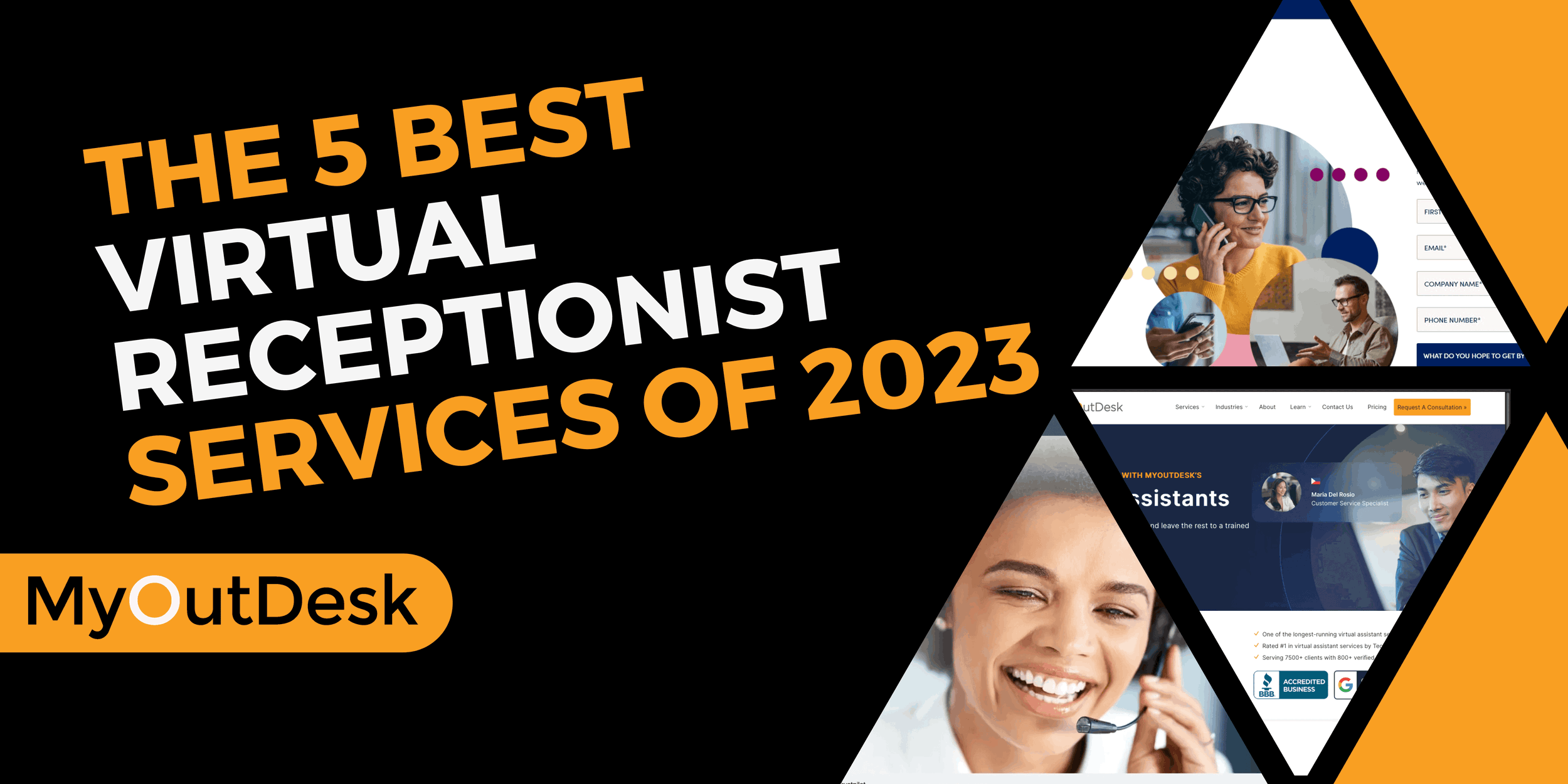 The 5 Best Virtual Receptionist Services of 2023
Discover 5 leading virtual receptionist service options in MyOutDesk's comprehensive guide. Explore how these services can revolutionize your business communication, providing efficiency and professionalism for unparalleled customer interactions.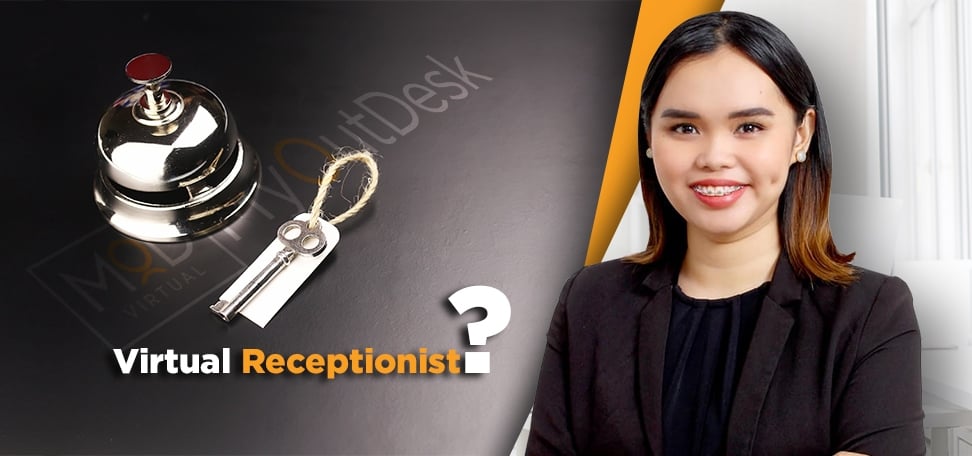 Virtual Receptionist: Do I need one? How do I train them?
Key Takeaway This article is a definitive guide to virtual receptionists: from their role in a business, the benefits of hiring them and a breakdown of the costs involved. It also features useful tips on how to choose the right virtual receptionist service for your business. When your existing or potential customers reach out to …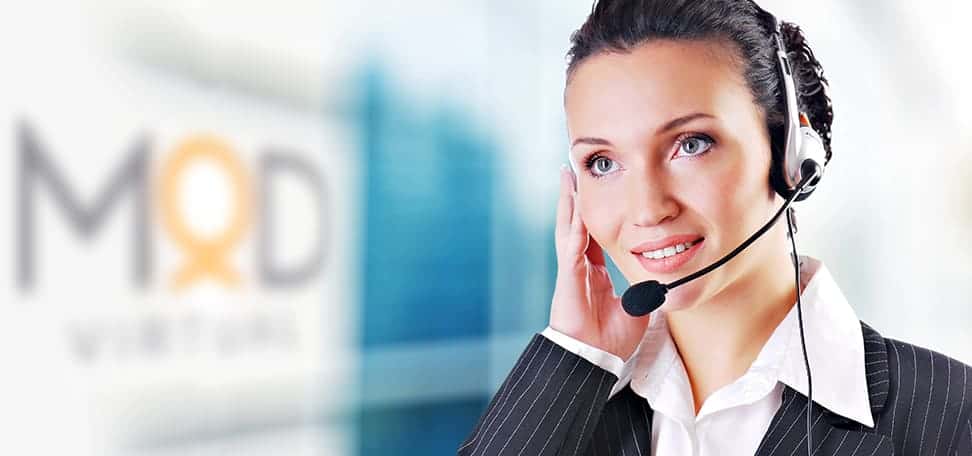 5 Rewarding Benefits of Hiring a Virtual Receptionist
Key Takeaway Hiring a virtual receptionist offers several benefits, including cost savings, increased efficiency, and improved customer service. Virtual receptionists can handle calls, emails, and scheduling, freeing up time for business owners. Receptionists make up more than 1.1 million jobs, primarily because no matter what industry you're looking at, they need a receptionist as a key …
Trusted by Leaders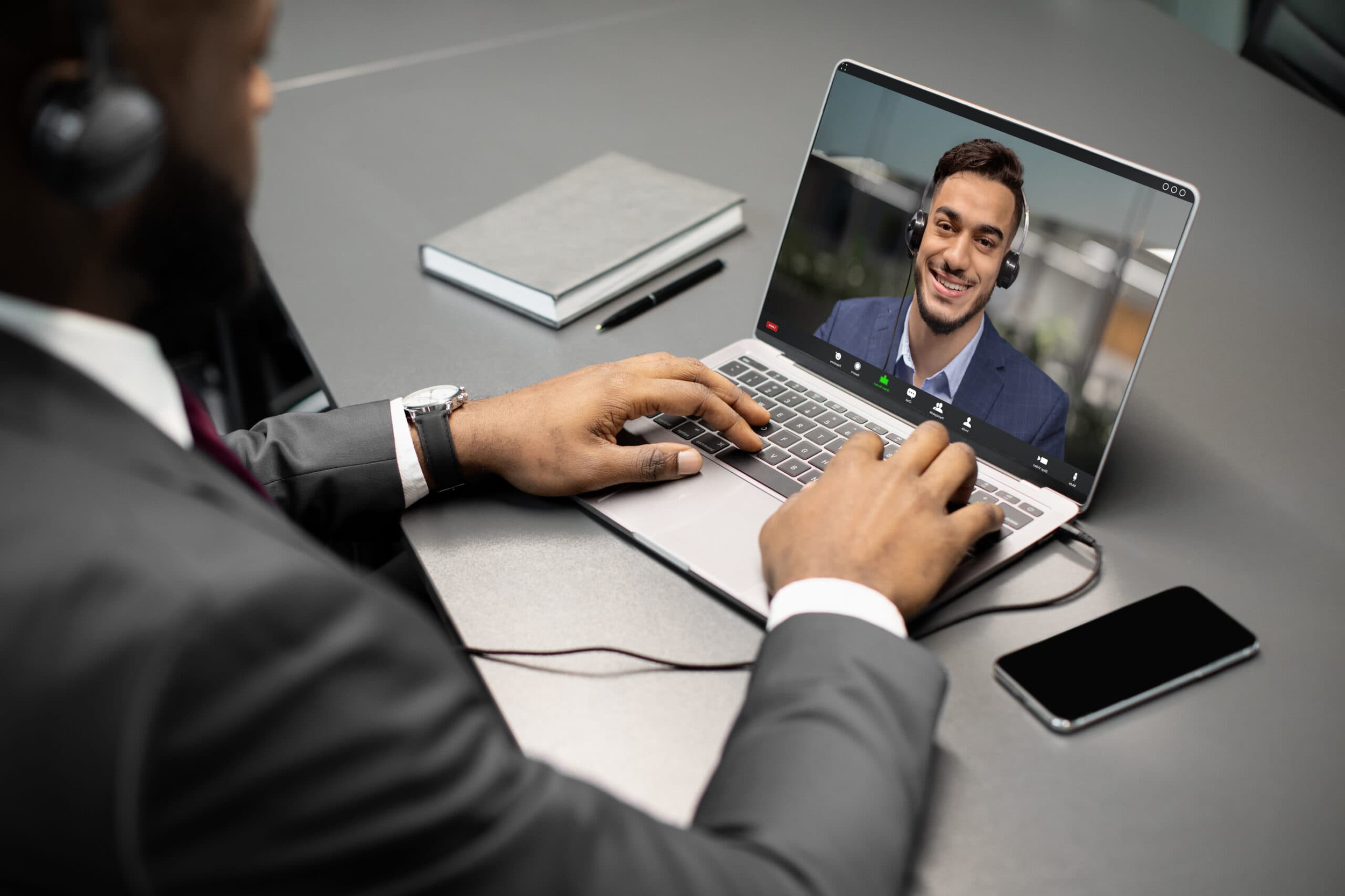 Ready to scale your business?
Find a virtual professional that meets your unique business needs and save up to 70% on hiring costs today.
Frequently Asked Questions
A traditional receptionist is an employee taking an office or administrative support position. The work is usually performed in a waiting area such as a lobby or front office desk of an organization or business. A virtual receptionist is no different from the in-person receptionist you're used to, other than their location. They can do virtually everything that a traditional receptionist can do but without needing a front desk of yours to sit at. And at a fraction of the cost!

You may have a physical office with someone at your front desk already – but having a virtual receptionist allows that local professional to focus on in-person needs like greeting visitors, tours, physical mailing, and general office management. While they're doing those things, they're missing phone calls and emails are stacking up. This is where your Virtual Receptionist comes in.
A Virtual Assistant can handle phone communications, chat and emails, and tackle basic customer support. They can also manage scheduling for sales meetings, ongoing customer service tasks, and so on. Lastly, they can interact with a CRM while doing so.
The average cost of a US-based virtual receptionist is $17/hour, which equates to a $2,720 per month salary. This does not include equipment fees, insurance, benefits, etc.