Blog
Welcome to the MOD blog, where industry insights meet professional wisdom. Discover expert knowledge, free strategies, and the latest news from the world of business, technology, marketing, and all things virtual assistant.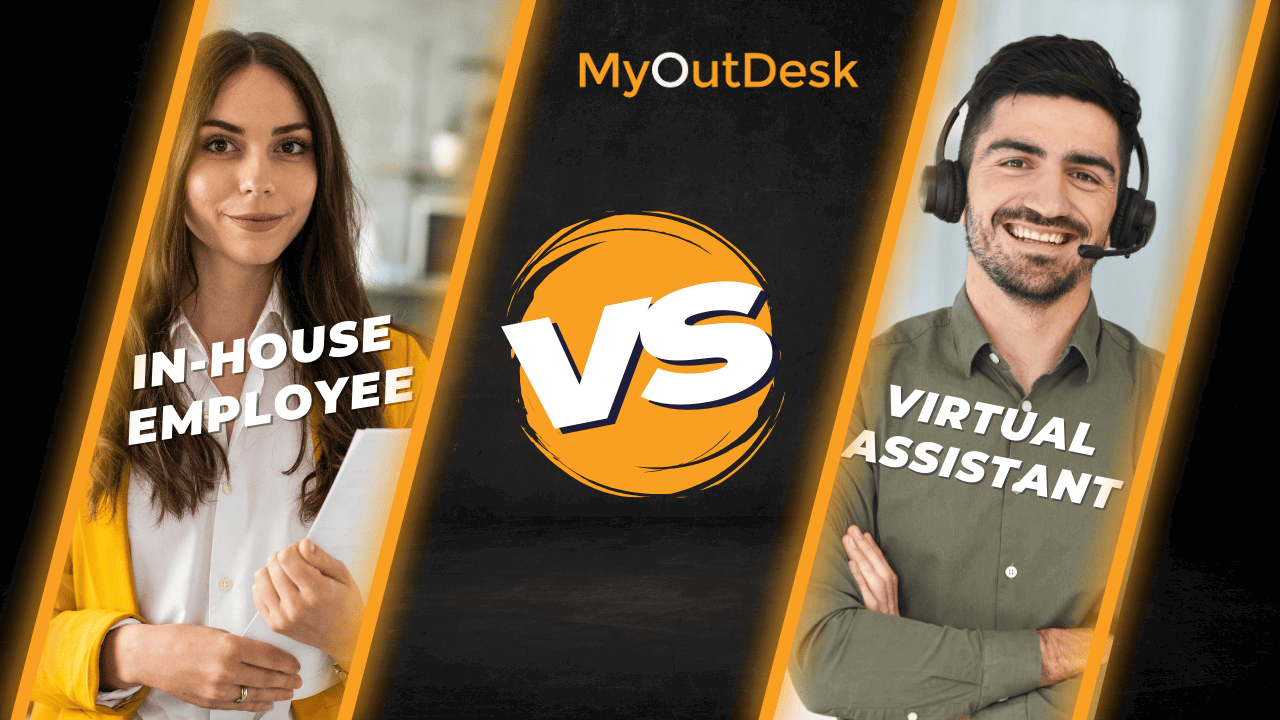 A virtual assistant is an independent contractor and an employee works under a contract of employment. Learn which one is right for your business.
•
Hiring
A virtual assistant is an independent contractor and an employee works under a contract of employment. Learn which one is right for your business.
Considering a virtual assistant for your business? — This page has everything you need to help you make an informed decision. Hiring a virtual assistant marks the beginning of a new and exciting time for you, your current employees, and the company. Employing a virtual assistant means that the company is making an investment in your team and looking to achieve the next level of excellence and performance.
In this evolving business world, remote team integration offers a strategic edge. Adapting companies rely on essential tech and software, with virtual assistant tools in high demand for innovative solutions that enhance efficiency, collaboration, and productivity.
Complimentary growth guides:  It takes more than willpower to grow a successful business – you also need efficient strategies & …
Unlock the full potential of your business with MyOutDesk's top-tier virtual assistants. Say goodbye to time-wasting and hello to efficiency as our virtual assistants are handpicked, ensuring not just a skill match but a cultural fit, making onboarding swift and seamless. With our exclusive MyTimeIn application, monitor your assistant's progress in real-time, ensuring transparency and trust, and dive into the transformative first 90 days where we guide you step-by-step, setting both you and your virtual assistant on the path to success. Don't just work—thrive with MyOutDesk.
For over a decade, MyOutDesk has expertly paired businesses with talented Virtual Assistants, highlighting the pivotal role of training in ensuring success. Dive deep into comprehensive training methods, from step-by-step guides to webinars, ensuring your remote partnership thrives. Embark on this journey and transform your business dynamics, benefiting from our global expertise and unwavering dedication.
Elevate your Law Firm with the transformative power of virtual assistants! Dive into the journey from Attorney to CEO and discover how top lawyers, like Bill Hulsey and Brandon Burg, maximize productivity by beginning VAs in administrative roles and expanding their scope to pivotal tasks. Embrace a blended model system where VAs seamlessly integrate, boosting efficiency, supporting your US team, and enhancing your firm's bottom line.
Unleash the power of Zoom and virtual assistants to elevate your business! Harness Zoom's expansive reach and combine it with the efficiency of VAs to streamline meeting setups, ensure professionalism, and boost productivity. Discover the magic of blending these tools and watch your business soar to new heights.
According to the National Association of REALTORS®, it takes 45 hours of time to close each transaction, and agents spend over 60% of their time in the office doing busy-work to make sure their deals get closed. What if you could cut down your per-transaction time-investment to only 15 hours with a virtual transaction coordinator – buying you an extra 30 hours a week for selling?
Navigating the real estate market can be challenging, but utilizing Zillow with the help of a virtual assistant (VA) can make the process seamless. VAs can assist with listing properties, analyzing market data, managing client reviews, and spearheading marketing efforts on Zillow, optimizing your chances for success. Dive into the real estate world with Zillow and a VA by your side to unlock new business opportunities.
WordPress blogging, though effective in attracting an audience, requires consistent and quality content, technical upkeep, and strategic optimization. A virtual assistant not only ensures timely content planning and interaction with readers but also manages the technical side, bolsters marketing efforts, and implements SEO best practices to enhance visibility. Harness the power of a virtual assistant to amplify your blog's impact and grow your online presence efficiently.
Empower your remote collaboration using Microsoft Teams with MyOutDesk's vetted virtual assistants. Dive into five game-changing tactics to optimize communication, streamline tasks, and ensure professionalism on par with in-person interactions. Elevate your digital workspace experience today.
Real Estate
Discover the future of real estate's digital transformation with Qualia, the game-changing, cloud-based solution that's integrating seamlessly with industry-standard apps and tools. Dive into its capabilities and learn how our rigorously vetted Virtual Assistants (VAs) master and optimize this platform to revolutionize the home buying/selling process for you. Marry Qualia's innovative prowess with the efficiency of MyOutDesk VAs and unlock the ultimate formula for business growth and streamlined operations.
Real Estate
In a world with numerous real estate websites and apps, how do you know which is best for you? You might be wondering if Realtor.com or Zillow is the more valuable tool for agents and brokers.
Real Estate
Dive deep into the world of real estate apps, where we've cherry-picked tools that blend affordability with functionality, ensuring your remote team stays agile and connected. From Trello's transparent project management to HubSpot's dynamic CRM prowess, these platforms reshape the way Realtors® operate. And for those eyeing an edge without the overhead, MyOutDesk's virtual assistants stand ready to manage, innovate, and optimize at a fraction of the cost.
Real Estate
Most real estate agents & brokers are already familiar with the role of virtual assistants in prospecting & administrative work – but there's another pivotal role that virtual assistants can assist with, which is serving as a virtual real estate transaction coordinator.
Real Estate
Navigating the bustling real estate market requires agility, precision, and time – assets often stretched thin for agents. Dive into the world of real estate virtual assistants: experts in lead generation, administrative tasks, transaction coordination, and marketing, tailored to propel agents towards their goals. Ready to supercharge your efficiency? Discover the transformative power of a dedicated virtual assistant.
Real Estate
Doreen Tando of Austin 101 Realty is mastering the real estate market by integrating virtual assistants with her local team, promoting a culture built on trust, credibility, and increased productivity. Embracing virtual professionals not only alleviates stress but enhances operational efficiency, allowing businesses to focus on growth and profitability. MyOutDesk elevates this model, offering tools and strategies that give businesses a competitive advantage, while also providing resources to further propel success.
Real Estate
Dotloop streamlines real estate transactions with digital solutions, boosting closings by 60% through predictive analytics. While many CRMs drain budgets, Dotloop's innovation leads the market, further optimized by cost-effective virtual assistants that manage tedious tasks, ensuring agents can prioritize growth. Harness the power of tech and outsource to enhance your real estate hustle, trimming expenses and driving profit.
Real Estate
Unlock the potential of seamless real estate investing with an answering service tailored for investors. Not just a secretary, this game-changer offers comprehensive support, from scheduling meetings and document preparation to ensuring smooth communication with potential buyers. As the landscape shifts towards virtual professionals, tapping into the power of a Virtual Assistant can redefine efficiency and profitability in your real estate journey.
Real Estate
Maximize your SkySlope experience with a trained virtual assistant. From refining real-time analytics to ensuring seamless integrations and precise document auditing, delegate the details and shift your focus to selling homes and delighting clients.
Real Estate
Amplify your real estate business in an unpredictable world with a Dotloop-experienced virtual assistant. Dive deep into Dotloop's features without the overwhelm, streamline processes, and refocus on what truly matters—your clients. Schedule a free consultation with MyOutDesk to elevate your business to its peak potential.
Ready to hire a virtual assistant?
MyOutDesk's virtual assistants can save you up to 70% the cost of an in-person hire.