Complimentary growth guides: 
It takes more than willpower to grow a successful business – you also need efficient strategies & business solutions to help grow & streamline your processes. Fortunately, there are a lot of tools out there that can help you do just that – without the cost.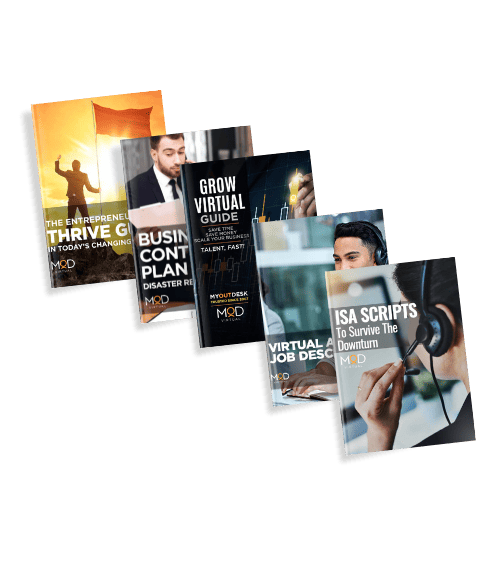 Free resources for Sales Development
Corporate Sales Development, Managing the Sales Cycle, How to persuade people? How to listen effectively? Free scripts and framework for Cold Calling, Objection Handling Guide
Free resources for virtual organizational development
Team Remote Productivity, Growth and Training Guides, Launch Plans
Job Description Templates
Hiring Process, New Employee Onboarding Guide, Detailed Job Descriptions for every role
MyOutDesk is proud to offer you our full collection of hiring, training, and professional development materials. Please use these free growth guides as a tool to fuel your company's growth and expansion. These free business growth guides will help you achieve your goals and take your company to the next level.
There are several tools out there that can help you achieve the former in a sustainable way but only if you make it a part of your company culture. You will find below a series of free guides combined with action steps to help accelerate your growth.