Scaling Your Business with
MOD Virtual Professionals
How to drive revenue, save time, and create your dream company.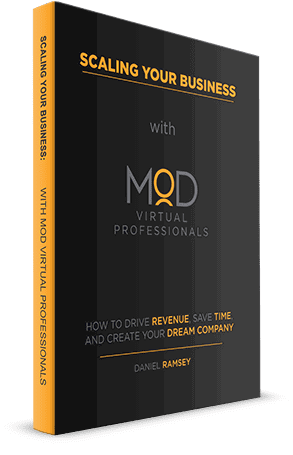 Does Your Business Own You?
Scaling your Business with MOD Virtual Professionals is the ultimate how-to guide for entrepreneurs who are looking to reduce costs & rapidly scale their business. It contains practical, tactical advice from MyOutDesk, a leading virtual assistant staffing organization that helped over 7500 business in the US & Canada hire talented professionals to drive revenue and scale.
Whether your current business is large or small, it's important that you understand two things before you begin to scale: where you are and where you are going. You'll learn that and much more in Scaling Your Business With MOD Virtual Professionals — the go to guide for entrepreneurs who are looking to hire Virtual Assistants and rapidly scale.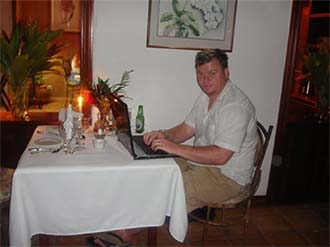 Learn About The Book With Daniel Ramsey
Chapters
Chapter 1
The Future Is Blended: The Argument for Virtual Professionals
Chapter 2
The "I Do It" Stage
Chapter 3
The "We Do It" Stage
Chapter 4
The "They Do It" Stage
Chapter 5
The 7-Figure Business Roadmap: How to Read It!
Chapter 6
Time and Talent Analysis: The Sticky Challenge
Chapter 7
Why Virtual Professionals?
Chapter 8
Outcomes: How to Restructure to Scale
Chapter 9
The Revenue Model for Virtual Professionals
Chapter 11
The MOD Growth Stack
Chapter 12
Sales Development Virtual Professionals
Chapter 13
Marketing Virtual Professionals
Chapter 14
Administrative Virtual Professionals
Chapter 15
The Virtual Playbook
The Audiobook