Virtual assistants (VAs) can provide personal assistant services to help busy individuals manage their personal lives. Some of the tasks that a VA can handle include scheduling appointments, booking travel, managing household expenses, and more. By working with a VA, individuals can free up their time and focus on what matters most to them.
It's safe to say that a lot of professionals would love to have a personal assistant. Having someone you personally employ, there to make sure your day-to-day runs as smoothly as possible sounds like a dream. But not everyone knows just how attainable, and truly helpful, having your own personal assistant really is. They often get caught up in a couple of reasons why they think they shouldn't, or can't hire an assistant. Well, this here is a short and to the point breakdown of why you should, and how you can, hire your very own virtual personal assistant. The keyword there being "virtual".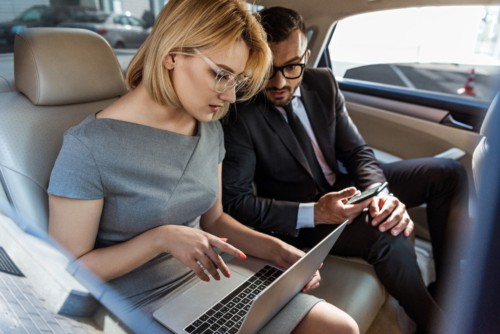 The Why
There are two big reasons why hiring a virtual assistant to be your personal assistant is an absolute no-brainer…
Cheaper.

Reliable.
Of course, there are many reasons why a VA(virtual assistant) makes the perfect PA(personal assistant). In fact, we've covered that in previous articles that went more in-depth. But to boil it all down to the most important and undeniable facts, you'd end up with the cost and the reliability. Over the years, our customers have reported up to 70% in savings by hiring a VA compared to if they had hired a traditional, local employee. This is because a majority of the financial responsibilities associated with hiring an employee fall on us, being as our VA's are still technically our employees. You just pay a flat rate monthly, per assistant. We handle PTO, insurance, benefits, etc. 
Then there is the reliability factor. We only hire true professionals, who bring their own experience and skills. We test their knowledge and then categorize them based on industry/skillset. Meaning we always have the right person for the right job. Someone who will join your team with the necessary tools to understand what you need and hit the ground running. That's not to say you don't have to train them though, of course. As with any new hire, you'll need to give them a rundown of what you do and what you expect them to do. So you can expect some time at the start spent getting them up to speed and established in your new processes. But the offset here is you didn't have to waste time posting, searching, interviewing, and evaluating candidates. You just came to us, and we gave you what you needed.
Pro-Tip from Daniel Ramsey
"When you onboard a virtual assistant to be your personal assistant, obviously you're going to train them on their duties right away. But I suggest you run them through the same training again, 6 months later. By then they'll have a better understanding of not just how to do it all, but why they're doing it. What they're doing effects, what it means and to who. This will serve to strengthen their performance, increase productivity, and you'll notice the improvement. Do it again after a year and see the difference."
The How
So you may be wondering how a personal assistant can be so valuable, then they're remote. It's quite simple, being as the professional world is becoming increasingly remote these days. More and more offices are embracing remote or at least hybrid work models, as systems and technologies evolve to support that culture. On top of that, most of the things you really need a truly professional personal assistant for can be done online anyways. Digital applications like Google Suite, and OneNote are the most popular around our offices. Not only are they free, but they can be catered to fit just about any organizational need. Here are just a couple tips from Daniel on how to get super organized and efficient with both Gmail and OneNote…
Gmail
"My personal process is I have my virtual assistant keeping track of all activity in my inbox. They record where every email comes from; is it a client with a concern, a potential business relation, or something high level that I need to personally respond to. They will start writing the reply for me, after categorizing and assessing what's most appropriate. Then they keep it saved under my Drafts. When I log in the first thing I do is go to the Drafts, and go down the list. Review everything my assistant prepared for me, make edits as needed, and send off. This saves me so much time."
OneNote
"Context has to be given when you have a personal assistant. The better understanding they have of what's going on, and where it falls in your ongoing hierarchy, the better they can work for you. I love OneNote because of how organized it makes all of this for us. I have five categories that fit all of my needs. "
Agenda: The preparation for a meeting.
Projects: Something we're actively working on.
Someday: Anything not pressing that you'll get to… someday.
Waiting For: Things you're waiting for someone else on before you can progress with it.
Archive: What's done is done, archive it.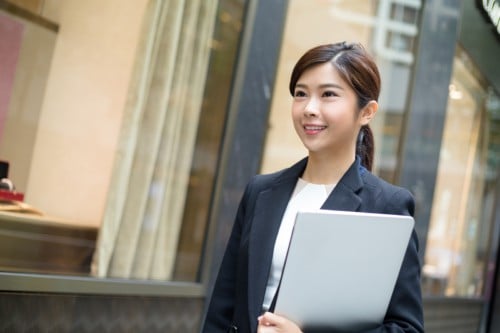 I hope this little advice piece is enough to help you consider utilizing a virtual assistant as your personal assistant. Because it's not about what you have to do, it's about what you won't have to do anymore. Hiring a remote working personal assistant is fast becoming the norm, and we'd hate to see any serious professional get left behind. Save money and save time, when you hire a virtual assistant like ours. If you have more questions, or just want to hear even more details about how this can work for you… follow the link below. We'll do a FREE one-on-one consultation with you, and see how we can get you started.