Key Takeaway
HR companies and departments can hire virtual assistants to improve their efficiency and reliability, ultimately allowing focus on high-level, and specialized tasks. Virtual assistants are able to provide assistance with time-consuming tasks such as recruitment, onboarding, payroll management, and compliance.
A virtual human resources assistant works online to support the operations of the human resources (HR) department in a company or organization. In this remote job, they assist other human resources employees with various tasks. For in-person HR needs, an experienced specialist will always be necessary. As the "human" element of human resources is imperative. However, that same specialist has an abundance of tasks in their day-to-day that can be handled by a reliable professional outside of the office. This is where a virtual assistant comes in, to help manage the finer details and busy work of such a broad and important department. Here are just a few examples of tasks a virtual HR assistant can do for any business.
Reporting on general HR activities

Coordinating employee services

Performance evaluations

Documenting employee information

Supporting recruitment and hiring operations
Why Should You Outsource HR With a Virtual Assistant?
As mentioned above you shouldn't outsource your entire HR efforts to a remote working professional. There will always be in-person needs for any business's HR department. Leveraging a virtual HR assistant for everything else that doesn't require any in-person needs is where the benefits start stacking up. Here are just seven reasons why a virtual HR assistant can be beneficial to any organization.
1. Save money
It's no secret that outsourcing roles are often more cost-effective than hiring in person. By leveraging a virtual assistant for tasks that can be done remotely, especially from a service provider, you get the same quality of work at a fraction of the cost. One flat fee, no PTO or insurance, and no overhead needs. Some companies can't afford any HR team when they first get started, so a virtual HR assistant can fill that initial gap on a budget.
2. Mitigate legal risks
Staying compliant and protected legally is very important in the sensitive world of HR. Federal, state, and local regulations are constantly changing. Having an assistant to help keep up with the ever-changing landscape is invaluable. Because fines and penalties can come up a lot when a business grows and fails to meet FMLA and ACA reporting requirements.
3. The local team can focus on core business processes
A lot of responsibilities that fall on the HR team are susceptible and important. By leveraging a virtual assistant to help manage all of the busy work and day-to-day tasks, you free up your local experts to focus on higher-level duties. Give your specialists more breathing room to focus on the human side of HR, and let someone remotely manage everything else.
4 Improve Employee Relations
Difficulties among your employees are inevitable. Having a virtual HR assistant can help mitigate those difficulties and improve relationships among employees. Putting all of that responsibility on one specialist is a lot of pressure, and employees will notice. It helps to have a neutral, remote professional to provide support when necessary, even 24/7 if needed.
5. Gain expertise not found in a single-hire
It's important to have a diversity of knowledge and skills on any team. You likely hired an HR specialist to run the department in-house, but having an assistant is an opportunity to expand their capabilities. Having different expertise to support HR is beneficial for all of the compliance keeping, software management, etc. Basically, any specific tasks that your HR department may not consider their usual expertise.
6. To help the business grow faster
The most time-consuming part of hiring a new employee isn't the interview, but the review process and the onboarding. Expedite your recruiting and onboarding processes with a reliable assistant available to your team. Data entry, scheduling meetings, sending documents and guides, answering questions and more can all be made more efficient. Then watch everything else in your business grow faster because nothing is slowing you down.
7. Better fit for multi-site employers
A lot of companies have multiple office locations and some are across different states. While it's essential that each location have its own in-person HR specialist, it benefits the entire company to share HR tasks across locations via remote assistants. This can improve productivity, and help keep things more organized, thorough, and cohesive. One assistant can support several teams in different locations.
Virtual vs. In-House HR And What To Look For
In-house HR professionals are physically present within an organization, while virtual HR professionals work remotely, leveraging digital tools to provide HR services. The major differences lie in accessibility, cost-effectiveness, and specialization. In-house HR professionals offer immediate accessibility, allowing for face-to-face interactions and a deeper understanding of the company culture. They can provide real-time support and handle sensitive matters directly. On the other hand, virtual HR professionals bring cost-effectiveness and flexibility by eliminating the need for physical office space. They offer specialized expertise in HR functions, such as recruitment, compliance, and employee relations, as they work with multiple clients across industries. Virtual HR professionals can scale their services based on demand and leverage technology for efficient communication and information management.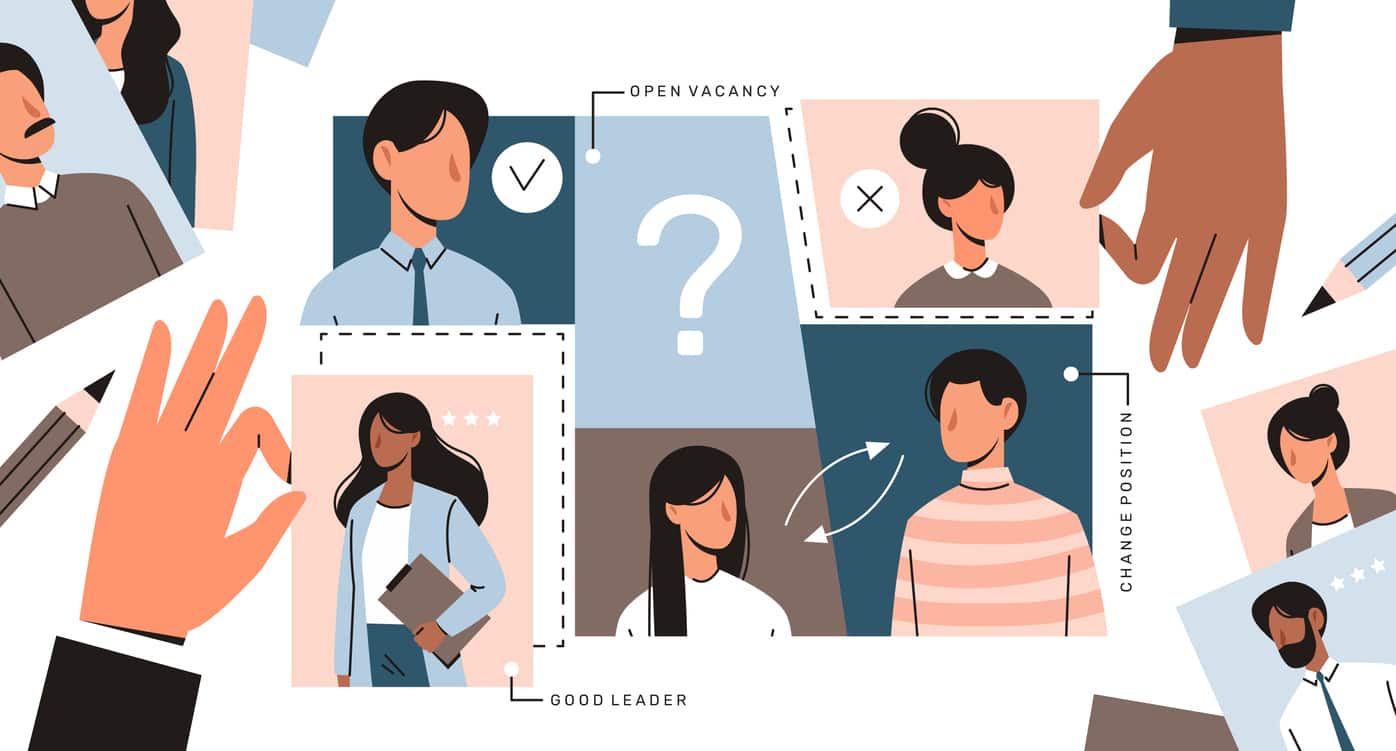 Although there are many advantages to hiring virtual assistants for just about any role, the first steps are always challenging. Due to the highly sensitive nature of HR, you need a professional that is reliable, experienced, and proven. Below are our top five professional traits to look for when interviewing potential HR assistants.
Communication Skills: A virtual HR assistant should possess excellent written and verbal communication skills to effectively interact with employees, managers, and external stakeholders remotely, ensuring a clear and concise exchange of information.
Technical Proficiency: Look for someone who is tech-savvy and familiar with various HR software and tools. They should be comfortable using virtual communication platforms, project management tools, and HRIS systems to streamline processes and enhance remote collaboration.
Organizational Skills: Virtual HR assistants must be highly organized to manage multiple tasks, deadlines, and priorities efficiently. They should be adept at planning, coordinating, and executing HR activities remotely, ensuring smooth operations and timely delivery of HR services.
Confidentiality: It is crucial to hire a virtual HR assistant who understands the importance of maintaining confidentiality and data security. They should adhere to strict ethical standards, handling sensitive employee information and maintaining strict privacy protocols.
Problem-Solving Ability: A virtual HR assistant should possess strong problem-solving skills to address HR issues remotely. They should be resourceful, adaptable, and capable of finding innovative solutions to challenges that arise in a virtual work environment, demonstrating a proactive approach to HR problem-solving.
Finding The Right Virtual HR Assistant For Your Business
Anything that brings this much benefit to your business won't be easy to do right off the bat. It's important you take the right steps and understand your options before entrusting a virtual assistant to your team. While freelance options exist and can be enticingly priced, going with a proven service provider is always the best and safest option. MyOutDesk has been providing experienced and talented virtual assistants to companies of all sizes for over 15 years. Our professionals are thoroughly interviewed and vetted before being brought on. This ensures that we not only provide the best of the best to our clients, but it also means that we know exactly who we have and where they belong. Making the onboarding process for clients as quick and painless as possible.
Upon our understanding of your HR team's needs, we hand-pick several qualified candidates for you to interview. Once you've selected your desired assistant, the onboarding begins. The entire process is often completed within one month, as opposed to the average of 2-months it takes businesses to bring on someone new. MyOutDesk also handles all of the nitty gritty of our virtual assistants, so you don't have to worry about added costs like insurance, benefits, and PTO. Leave that to us, while you pay one flat monthly rate to have the best virtual HR assistant money can find.
Frequently Asked Questions
Yes. The foundation of any virtual assistant is competence with general administrative and customer-focused tasks. Data entry, scheduling and coordinating, inbox management, payroll assistance, and more are all within the breadth of a virtual HR assistant.
This depends on your specific needs in the role. The average HR assistant won't be working on much in-office that they couldn't do remotely. The biggest difference here is the cost. An in-person assistant needs to be on your payroll, thus they require benefits and insurance, PTO, and insurance to have them on site. A virtual HR assistant can do all of the necessary tasks possible from their computer at home or in a remote office. Without adding numerous expenses to your budget.
The primary disadvantage is the inability to meet in person. Often with HR positions, the human element comes into play frequently. As in-person sit-downs and discussions need to occur when dealing with personal matters internally. The HR specialist should be handling matters such as this personally. The assistant is typically helping with more technical and communication tasks, as those can be done from anywhere.