Key Takeaway
We introduce the MOD Movement, a non-profit organization that aims to help impoverished communities around the world. We discuss its history, its mission and values, and the various projects it has undertaken. The article also features interviews with our leaders, volunteers, and beneficiaries.
We recently had someone reach out to us, inquiring about what we do to support our valued employees overseas. Rather than take offense, we actually appreciated the voice of concern! As it gave us an opportunity to talk about something very dear to our hearts at MyOutDesk. A little something with a big impact we call MOD Movement. Being of service to those in need is a core value of ours. So it only made sense that we find a way to utilize our successful platform to expand how we serve. And what better way to give back than by helping underprivileged communities receive opportunities they might not have otherwise. Are you wondering how exactly a big business like ours achieves this, or maybe just why you should care? Read on to learn all about it in this informative case study.
What is MOD Movement
MOD Movement is a charity organization started by the generous employees of MyOutDesk in 2013. It's a California-based nonprofit corporation made available to the public and backed personally by our CEO Daniel Ramsey. As a provider of the best virtual assistants for any company trying to scale up, serving others is ingrained in our business philosophy. It's just part of who we are, which means it doesn't stop at the product we offer. Our efforts to serve others extend beyond our 9-5 hours, beyond state lines, borders, and even oceans. That's why in addition to 100% of all contributions going directly to our charitable missions, MyOutDesk matches all local donations. So even if you don't donate directly, by hiring one of our virtual assistants you're already making an impact on someone's life. With 130 customers currently contributing, our ongoing mission to create an impact in the world is very much on track.
Your Donation
We offer two different ways to contribute to our charity; single donations or monthly. And all contributions are completely tax-deductible. Tax-exempt 501c3 status has been approved for MOD Movement since March of 2018, and donors can deduct contributions under IRC Section 170. Every project we channel our contributions to is verified and disclosed publicly. We also measure a project's success by the number of lives impacted. Because the two highest priorities associated with MOD Movement are: transparency with our customers about what the money is being used for, as well as the level of impact the chosen project has. We even track and publicly report our hours of contribution each year. These assurances are why we've been so successful at rallying involvement from internal employees, vendors, clients, and our virtual assistants themselves.
What MOD Movement is doing
BoysTown Orphanage
The MOD Movement participates in an annual day of giving at the BoysTown orphanage, a non-profit organization in the Philippines. In 2016 for example, we brought in a carnival for the kids and food and supplies for all of the residents. MOD Movement also paid for renovations to their basketball court and new sports equipment. We continue to work with BoysTown eight years later, matching donations to improve the way of life for over 600 children and families. We have also focused efforts on expanding their senior living facility in Manila, Philippines. It is here that 40+ seniors are living in a tent with medical conditions. Donations to this charity will grant them new housing to keep them healthy and comfortable. And overall improve their basic quality of life. The planning phase for this ambitious project is underway right now.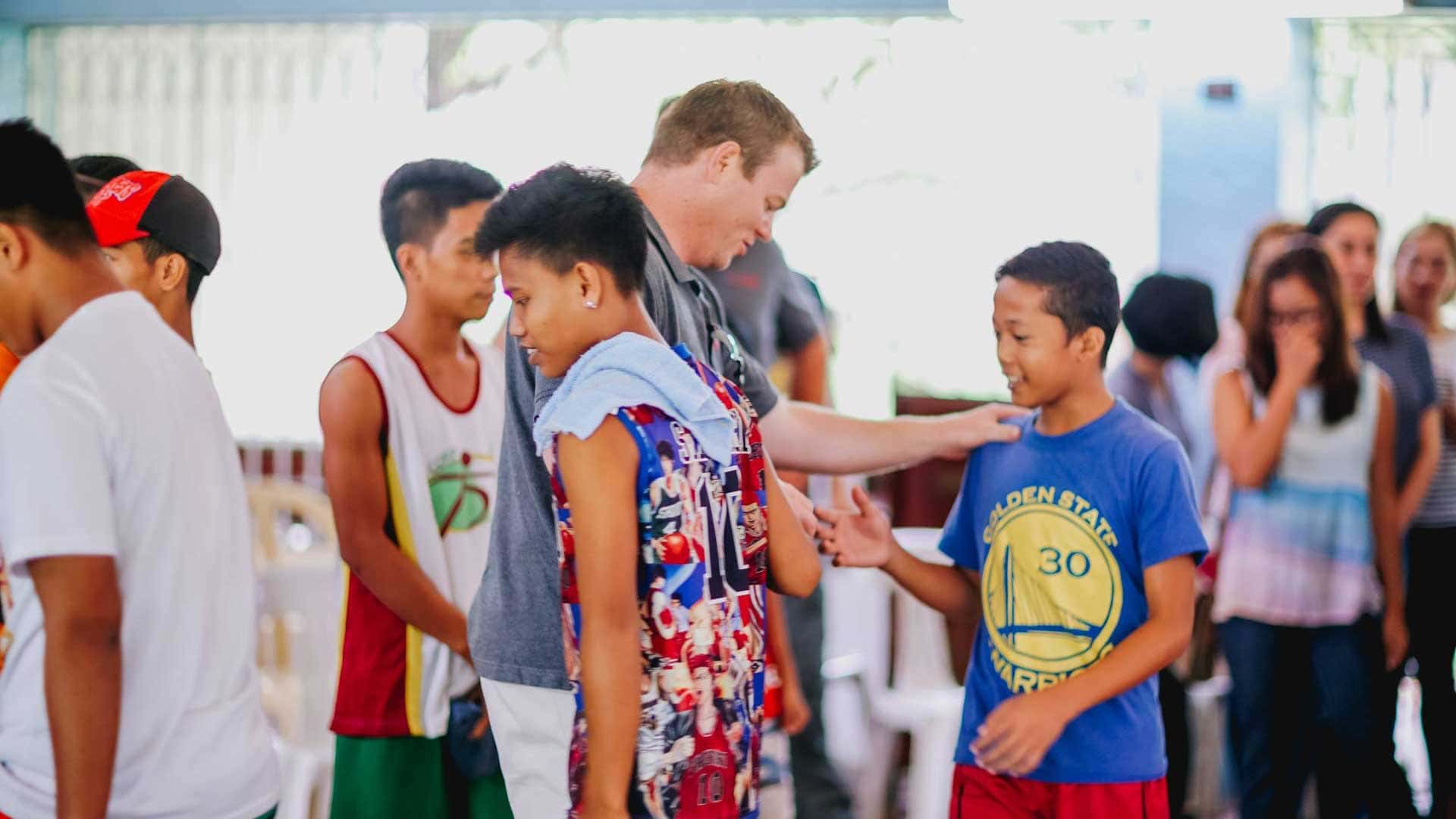 The HOW Group
Our latest pursuit of community service is in partnership with The HOW Group charities organization. Its mission is to help families break the cycle of poverty and participate in the American dream via homeownership and financial freedom. We're working with them right now to help fund the renovation and construction of eight homes in a West Philadelphia neighborhood. The HOW Group buys dilapidated homes in Philadelphia and then works with reputable contractors and vendors to renovate them. The homes are then sold to low-income families at 30% – 50% below market value, granting them instant equity and a strong foundation to start anew. Donations like ours from the MOD Movement charity make these housing projects not just possible, but necessary. Below is an example of a project house before and after a donation-funded renovation.
Below is an audio clip from a call with one of the families served by the HOW Group, as well as a before and after image of a house renovated by the charity. The positive impact on a family's life by this organization is immeasurable, and we love having tangible proof like this.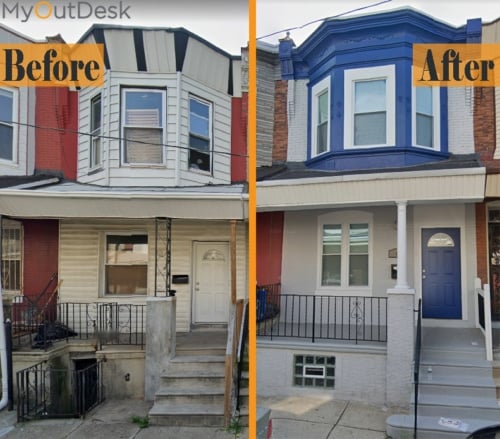 This program helped me improve my financial literacy, pay down my debts and qualify for a mortgage. I now have a mortgage that is less than my rent was, and am able to save extra money every month. I have dreamt of being a homeowner for many years because I wanted to show my children that if you work hard, you can accomplish your goal. We are forever grateful. – said by a homeowner served by the HOW Charity
Help Us Help Others
MyOutDesk is the leader in outsourcing for virtual assistants, and a lot of our success has to do with core values. Having a servant's heart is such a big part of who we are, and it shows in how we service our clients. As well as how we embrace and support our remote working professionals all the way in the Philippines. We are in a unique position to spread our desire to serve outside of our industry. Be that building homes in another state or building communities in another country. Our 2022 goal is to reach half a million dollars in community impact, and so far thanks to generous volunteers we are on track. If you'd like to speak directly to one of our experts you can request a consultation via the link below. We'd be happy to discuss our mission and how helping your business grow with virtual assistants contributes to that mission. Thanks for reading, and if you click that donation button, thank you for that too.