Key Takeaway
Virtual assistants can use tools like Canva to create professional and visually appealing content for businesses. By outsourcing content creation, businesses can save time and ensure high-quality content that resonates with their target audience.
A mechanic is no good without his tools. Just like a marketer/designer is no good without his own creative toolset. In the early days of graphic and web design, those tools were typically Adobe or Apple software costing the designer themselves a hefty sum. Eventually, the creative and tech-savvy began sharing their work online. Websites would offer templates that one could download and customize to fit their needs, giving designers a kind of headstart. Over time, with the advancements of technology on the web, more flexible and in-depth solutions became available. Like entire websites that resembled the legacy software designers were accustomed to using but hosted entirely online. One of those such websites still going strong today is Canva. An invaluable tool to anyone seeking creative solutions, be they an experienced designer or someone without a creative bone in their body!
What Exactly Is Canva?
For those unfamiliar, Canva is a website that offers a wide variety of creative tools and content. From presentation templates and video files to social media and even printable assets. Much of their content library is free to use, while some of their premium assets are restricted to Canva Pro accounts which cost a monthly fee. Anyone can create a free account from scratch or by connecting Canva to your Google, Apple, or Facebook account. From there you're able to browse their extensive library of free, customizable templates, as well as sample premium content before signing up for a paid subscription. There's something for everyone and just about every need.
We did a little research on our end and discovered that Canva was by far the most searched-for technology by a large demographic of our clients. We attribute this to the freedom and flexibility Canva offers professionals looking for help producing attractive visuals. The ease of use means that anyone with a computer can dive in and play around until they've got a hang of it. With a bit of practice, even non-creative types can start producing professional-grade content. On the flip side, someone experienced in the world of graphic and media design has enough customization at their disposal to elevate the provided content. They can expand on existing templates or create their own content from scratch using the web-based Canva application. No software download is necessary; just log in and start creating. Plenty is possible using the free service, while the Pro tier opens things up even more and at less cost than traditional software like Adobe.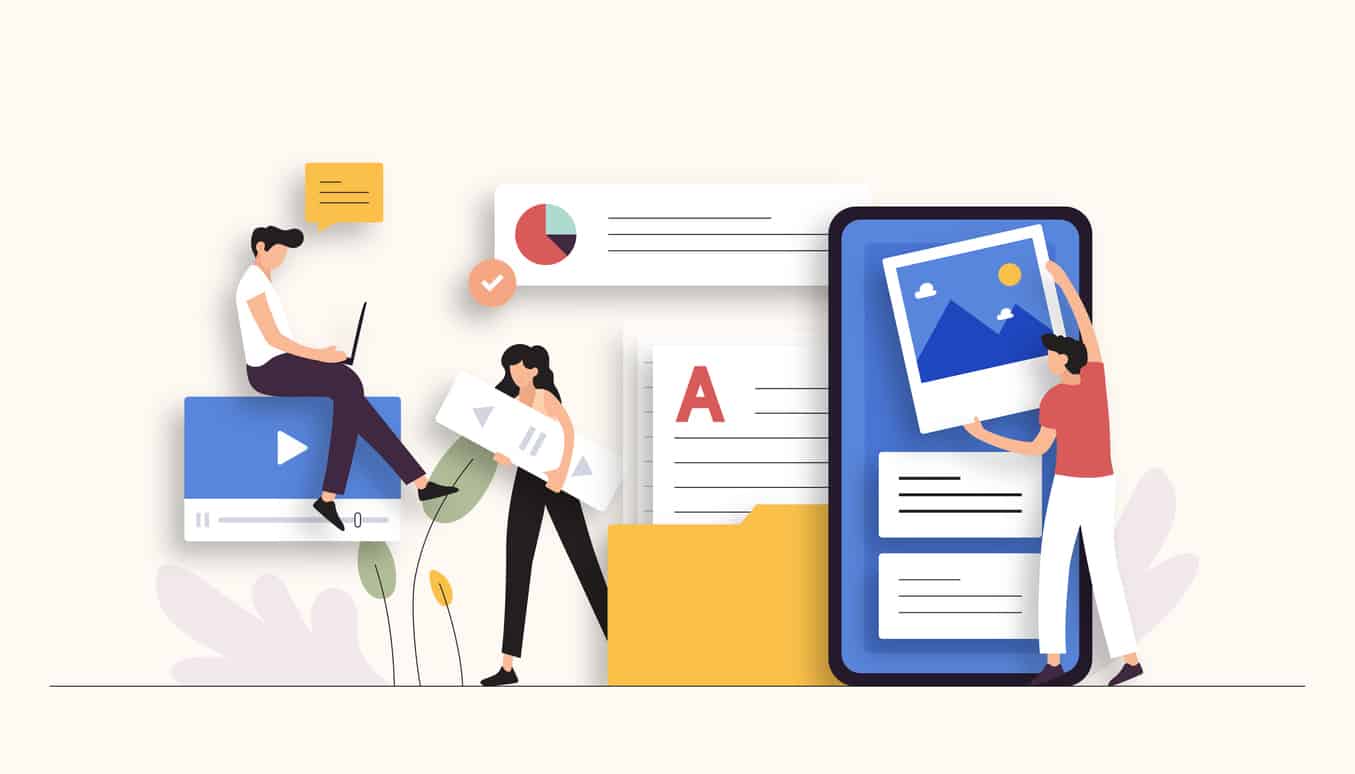 Why Should You Try It?
Services like Canva come in especially handy when coupled with a creative virtual assistant. Some companies will have a corporate account for services like Canva and share access with hired marketers, designers, etc. Very handy for allowing group access to projects and maintaining branding guidelines, all while making content creation fast and easy. No matter how skilled your designer or marketer is, they don't need to spend half the day making social media content from scratch. With Canva your virtual assistant can log in remotely without any software, and pick a template that fits the aesthetic of your business. Then they can customize it to fit your branding, share it for review, then download their creation and start posting it all over your channels. From Instagram posts and stories to flyers and brochures, infographics, A4 documents, and even engaging videos. If the designer was a mechanic, then Canva is their auto shop.
A Winning Combo
With the rising embrace of remote work and outsourcing tasks to virtual professionals, web-based services like Canva are invaluable. Simply with access to a computer and internet, anyone can log in and start creating visually interesting and dynamic content to suit any business type. The results only improve when experienced professionals get their hands on a service like Canva. It's yet another way to cut costs, increase productivity and maintain product quality. And when coupled with a reliable, experienced virtual assistant, the results are limitless. Our clients can attest to that, and we're happy to show you how and why. Click the link below to request a consultation with one of our experts. They like to hear you out first, and then pitch a plan with one of our virtual assistants that gets you what you need. It's easy, quick, and has no strings attached. A creative virtual assistant from MyOutdesk using a free and robust service like Canva is a winning combination. Let us help you win.