Key Takeaway
SMS marketing can effectively engage customers with personalized messages and offers, boosting conversions and brand loyalty. A virtual assistant can help you build a targeted audience, craft clear and concise messages, and use automation and analytics tools to optimize results.
What if you could reach your target audience before they even got out of bed? Start their day with your product or service already on their mind, without even lifting a finger! You can, and it's as easy as a text message. According to a survey conducted by ReportLinker, about half of Americans(46%) say they check their phone as soon as they wake up. That statistic comes from 2017, so you can imagine it's only gone up since then. More than half of Americans check their phone an average of 160 times a day. America is attached to their phone, so use that to get them attached to your product.
Now you're probably wondering, "But how? Who has the time to text all day!? Luckily we have the answer to that; virtual assistants. Text messaging(SMS) marketing is an often underrated and underutilized practice with a ton of proven potential. On top of that, the utilization of virtual assistants is growing in its acceptance by the professional world due to the increasing demand for remote work. I guess you could say SMS marketing is the recipe for massive gains, and virtual assistants are the secret ingredient that makes it a 5-star dish. But enough analogies; let's go over exactly how and why SMS marketing with a virtual assistant will change the way you do business.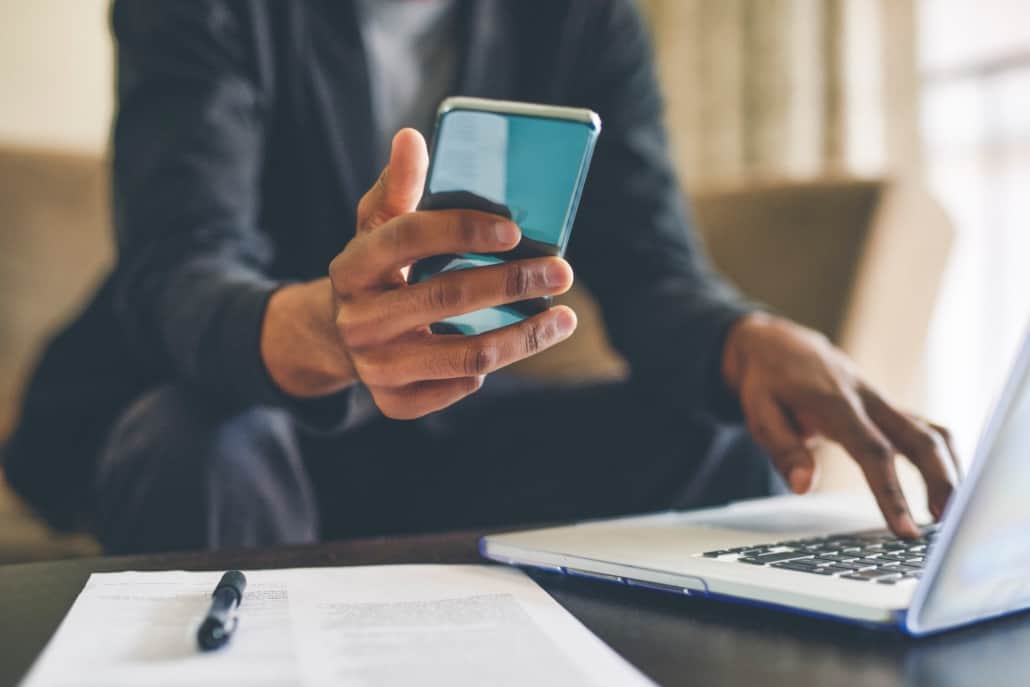 SMS > Email
You're probably already familiar with email marketing; drip campaigns, follow-ups, promotions, etc. You may not be familiar with this statistic though; the open rate for email is about 20%, whereas the open rate for text messages is 98%. That's a huge difference! Why send a prospective customer an email that gets lost in spam, or buried at the bottom of their inbox? A text message goes right to the top of their communications, and it likely gets a push notification on their screen. They can't miss it! Furthermore, 75% of surveyed Americans said they'd be happy to receive an offer via SMS. That's practically an invitation to market to them! That actually leads me to one important point; you can't cold message them. An SMS marketing campaign needs to be directed at people who've already expressed interest in some way, or straight up opted in to receive your messages. So keep it legit, or you risk not just pissing off the customer, but the law too.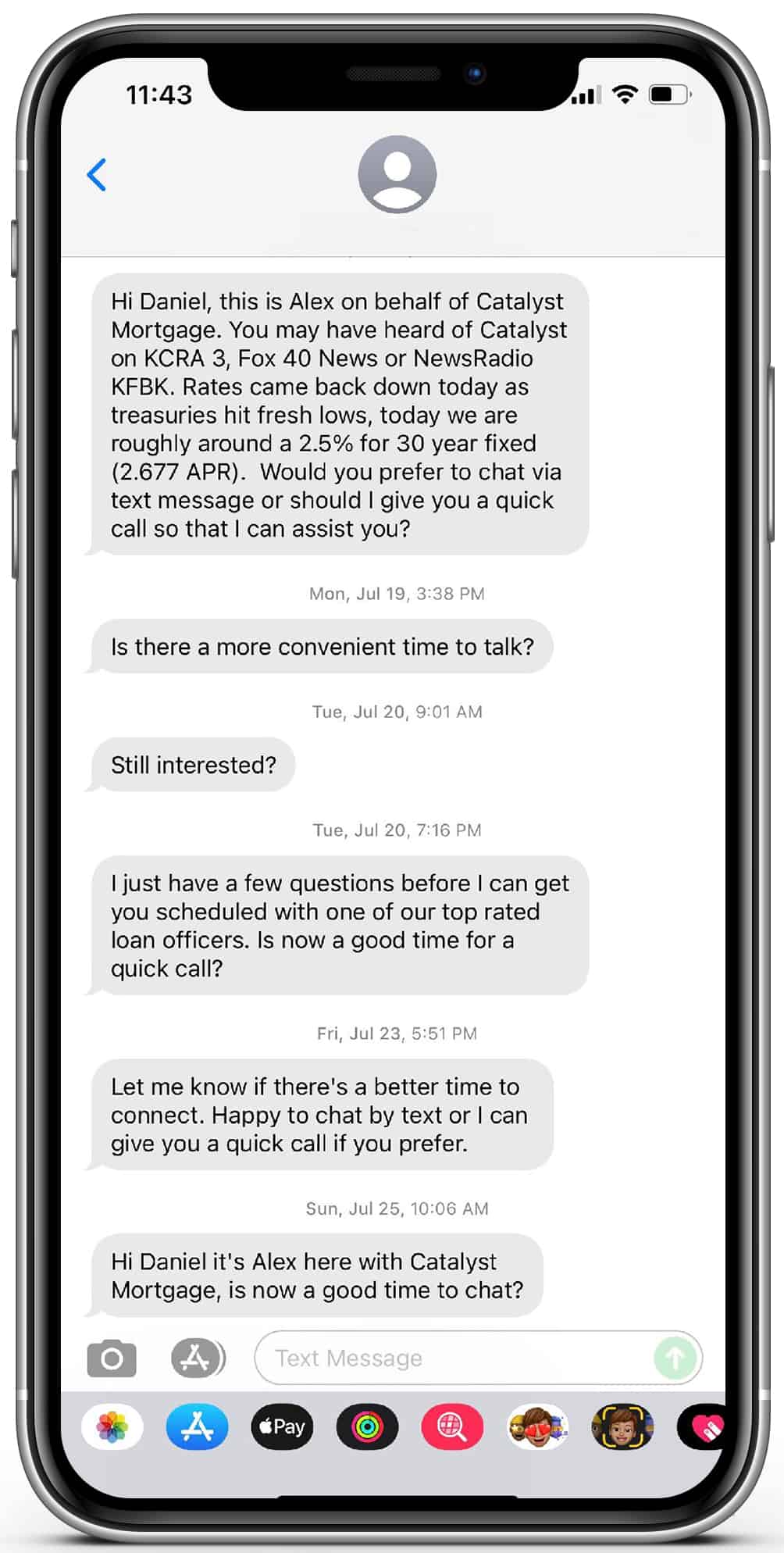 Marketing Synergy
The big gap in open rates doesn't mean you should abandon email marketing altogether. In fact, SMS and emails can work together sometimes. For example, sending a follow-up text asking someone if they got your previous email can increase the open rate by as much as 30%. The inverse can work as well; sending an email that lets people opt into a more direct and beneficial SMS service. This is a great way to generate leads, with a growing list of potential customers or existing customers who are hungry for information, updates, offers, etc. Another benefit to the SMS is the immediate delivery, compared to the "who knows when" delivery of an email. Send that update text, "Hey, did you get my email?", and watch them feel more personally connected to you and thus more likely to go check for that email. As you can see it's not a one-or-the-other situation, it's more of a cohesive family of marketing tools.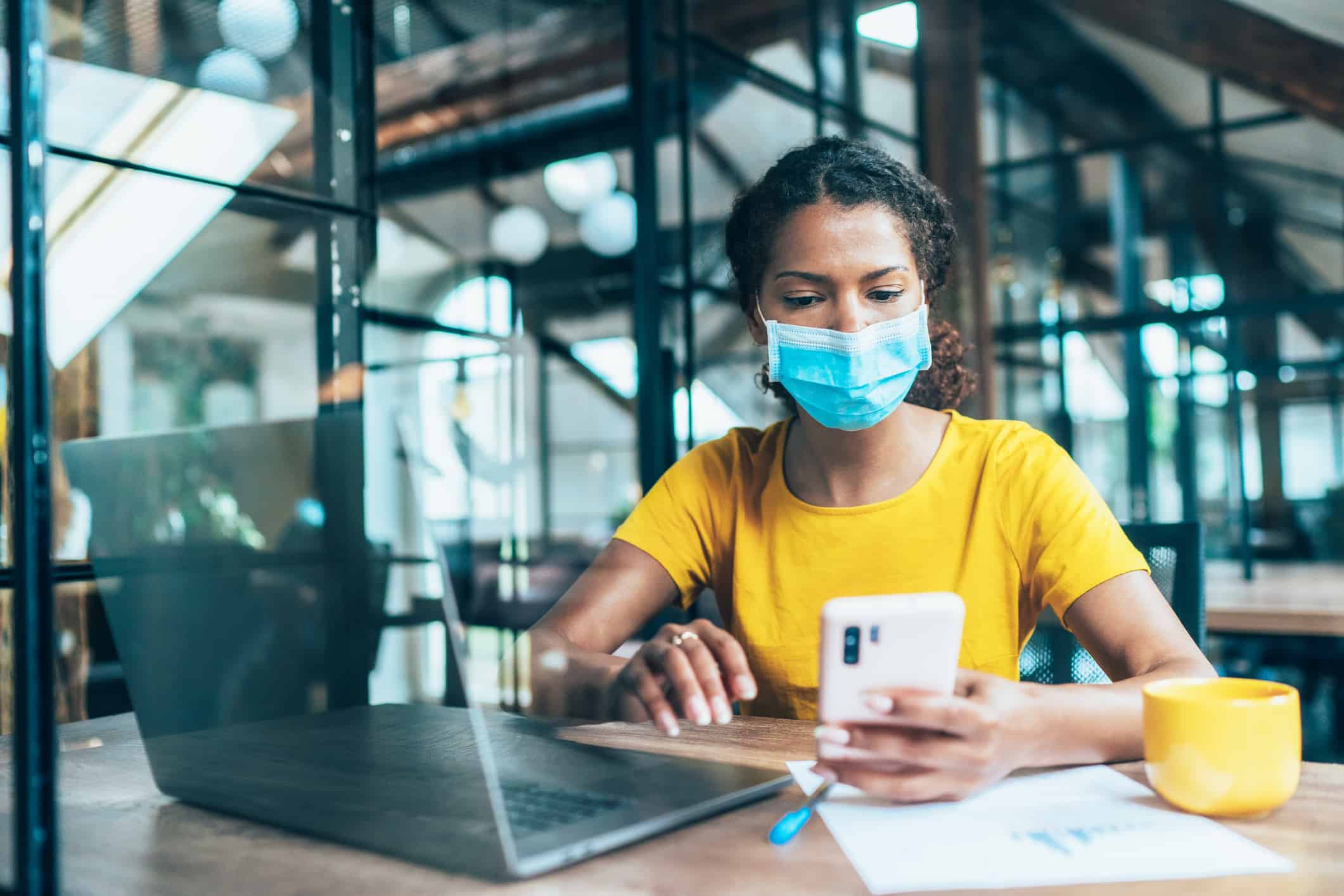 A Direct Connection
Notice how I mentioned it feeling more "personally connected". Because an SMS is always more personal and direct feeling than a long email they know was sent to a faceless list. With an SMS, you're restricted to the 160-character limit typically, so your messaging needs to be more direct and inclusive. No fluff, no overpowering graphics, banners, etc. Your message to them should feel like a friend reaching out to ask them a quick question, or give them a quick update about something important. You should use more words like "you" and "I" when writing your little message, so it feels like you thought of them randomly and cared enough to message them, specifically. Even if you didn't . . .
Let Someone Else Manage
To get the most out of this marketing tactic, you shouldn't be the one sending those messages. This doesn't mean they are any less personal or sincere, it just means you're a busy person with a business to run, so you delegate this to someone else. This is where the virtual assistant comes in! While you're handling more high-level, valuable business needs, your VA(virtual assistant) is going down a list. Sending customized text messages to different groups of people, following up on leads, responding to their replies, answering questions, sharing links, and setting up appointments. They're keeping people updated, educated, and connected… to you. And yes there are applications you can sync with your SMS campaigns to track how effective your texts are, just like with emails. Utilizing a virtual assistant to be the conduit for all of your SMS marketing needs is such a perfect fit, it almost feels too good to be true(don't worry, it's not!).
You Have One New Message
As you can see, SMS marketing is a simple marketing tactic that anyone can do. And if they have an assistant who can manage that tactic on their own, then they're really primed for success. Because there are two hard facts here; 1. SMS marketing is powerful and worth the effort, and 2. Someone else should be doing it for you while you do what you do best. MyOutDesk is proud to offer virtual assistants with marketing talents and technology skills perfect for this role. So if you're at all interested in upping your marketing game, securing more leads, and closing more deals, you're in the right place. Reach out via the link and schedule a one-on-one consultation, where we'll assess how one of our virtual assistants can do exactly that for you.