Key Takeaway
Hiring a virtual assistant offers several benefits, including increased productivity, reduced costs, and improved work-life balance. Virtual assistants can handle administrative tasks, customer service, and more, allowing business owners to focus on core activities. Additionally, working with a virtual assistant offers flexibility and scalability for businesses.
When you own a business, it can be exhausting trying to keep up with all the different duties and keep your business on a path to grow. And many times, hiring an employee is out of the question because of the costs associated with it.
That's why many businesses are beginning to hire a virtual office assistant instead to help take some of the workload off. According to a recent estimate, hiring a virtual assistant can save business owners up to 78 percent in operating costs throughout the year.
Keep reading this guide to learn exactly what is a virtual office assistant and the benefits of hiring them for your business.
[Considering a Virtual Assistant?]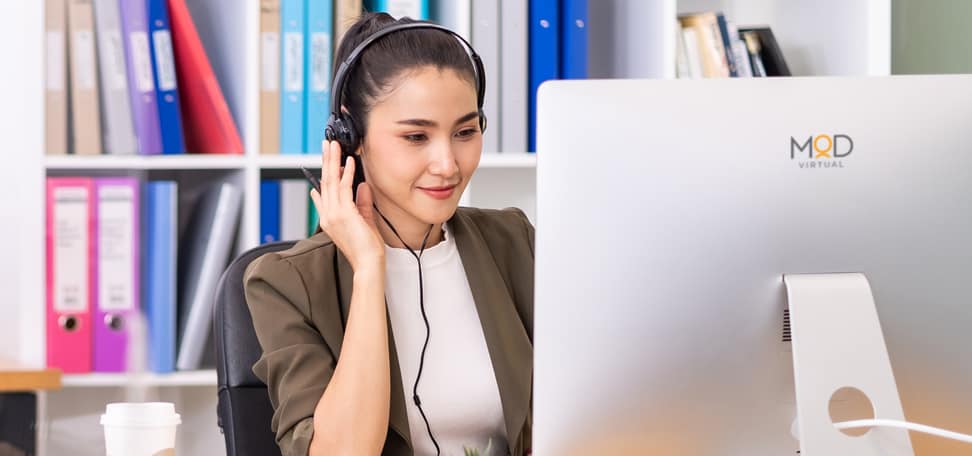 1. Gives Your More Free Time
As a business owner, you know how valuable free time can be. It can help you accomplish more or even give you the ability to spend with your family and friends. Virtual office assistants can help take some of the responsibilities you have throughout the day and accomplish them with little to no oversight.
Some of the virtual office assistant job duties include:
Payroll and accounting
Booking clients
Managing appointments
Responding to email & phone
Developing spreadsheets
Organizing calendars
These individuals can also help you with more advanced roles, such as a marketing virtual assistant to help manage your social media, create content, and advertise to help grow your online presence.
2. Professional Style
When you hire virtual help, one of the best benefits is the high level of professionalism they already possess. However, since virtual assistants work for themselves in many instances, they must maintain a professional style to be rehired by clients.
Unlike when you hire a traditional employee, you won't have to train a virtual assistant to work in a professional setting.
3. Saves You Money
The best part of all is hiring a virtual assistant to save you money that you can put back into the business. You don't have to pay for things such as a new desk, office supplies, computer equipment, etc. Like you would with an in-house employee. Another thing to consider with virtual help is that you can go right online and hire a virtual assistant, saving money on the costs associated with the hiring process.
4. Business Growth
Virtual assistants can help you grow your business in several different ways. First, they take a portion of your obligations, so you have more time to focus on the core business operations.
Secondly, they already know the job you hired them for. So it won't take much time if any, for them to start contributing.
5. Build up an Online Presence
If you haven't already, expanding your online presence can pay massive dividends to your business. With 93 percent of Americans on the internet, it can be a huge opportunity for you to grow your market.
Virtual office assistants specialize in search engine optimization, content creation, and social media marketing to expand your business's reach and grow your brand.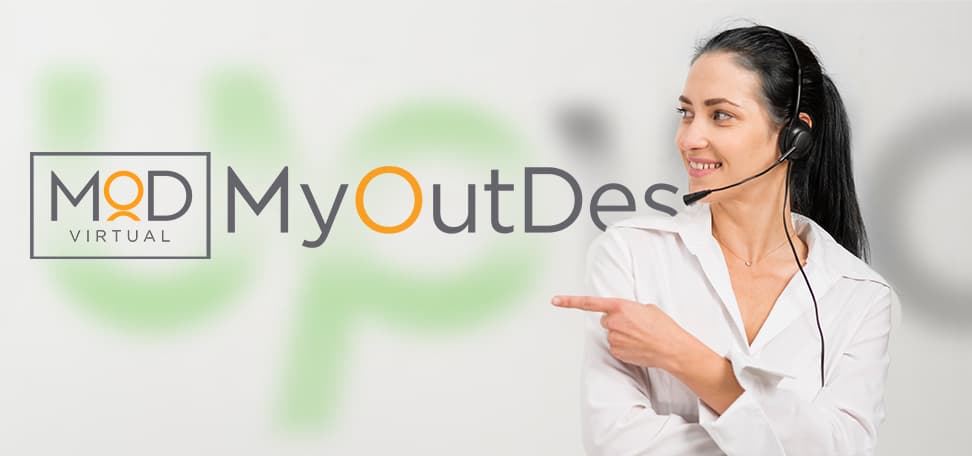 Hiring a Virtual Office Assistant: Is It Right for You
These are just a few of the top benefits that hiring a virtual assistant can help bring to your business. These digital helpers can make your life much more manageable while also giving you the ability to scale and grow your business. So don't let burnout and fatigue hold your business back from its full potential.
If you are considering hiring a virtual office assistant, schedule a free call with us today, and we can help you get started.

Experience The Difference
MyOutDesk can save you up to 70% on employment costs
Claim a free business strategy consultation & 'Grow Virtual' Guide