Key Takeaway
Leaders should be aware of "quiet quitting," where employees disengage mentally while remaining physically present. To prevent this, cultivate a positive culture, set clear expectations/goals, offer development opportunities, and encourage open communication. Address issues proactively and offer support to struggling employees for a more engaged and productive workforce.
You've probably heard about this "quiet quitting" phenomenon. Well guess what; it's not a phenomenon, in fact, it's a very real and valid practice that has been around for ages. A lot of business owners and managers are very opinionated about this hot topic right now because they see it as another example of new generations becoming lazy. They see a growing desire by certain demographics to simply work less but still earn more. After extensive research into this very timely topic, we've come to the conclusion that many leaders need to look inside their organization more honestly and critically before they start pointing fingers. Because if you're doing your part as a great leader, then "quiet quitting" won't be a concern for you. So let's talk about what exactly quiet quitting is, and what you can do as a leader to stay immune to it.
What is Quiet Quitting?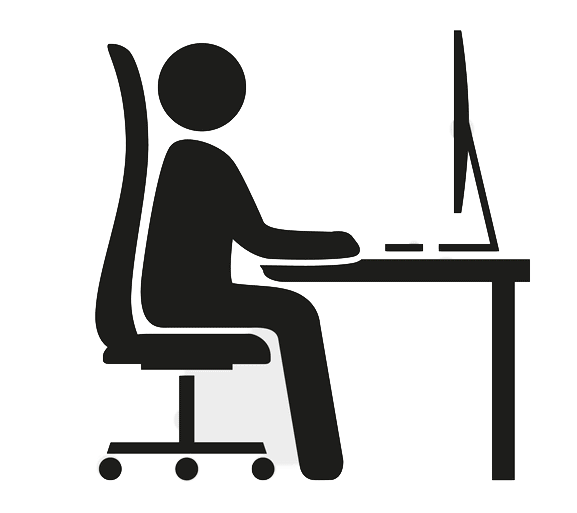 It's the act of doing the bare minimum work, as is required by your contractual obligations. No more, but no less either. It's people doing what they were hired to do, setting healthy workplace boundaries, and refusing to be exploited for free extra labor. We don't see anything wrong with that. Would you hustle extra hard and go above and beyond for an employer that wasn't fairly compensating you or even respecting you? I'm sure you wouldn't. But as a business owner, you want that hustle mentality. And that's fair! Because you hustled already and probably continue to hustle. Your business is your baby and you want your employees to spoil it. But to expect that, you have to make your employees feel like it's their baby too.
Quiet quitting isn't even an original thing, beholden to current generations. Nor is it exclusively American. Its roots are grounded in early unions when workers were tired of being overworked and underpaid. They called it "work to rule" back then, and it meant the exact same thing as quiet quitting: doing only the work required per your contract, and not accepting extra work without equal compensation. Wage theft was a very real concern, and unfortunately still is for many professionals. Quiet quitting became a trending practice in China before it hit the states, but over there it's referred to as "laying flat". China is known for its strict and demanding work culture, so it's no surprise they're also seeing growing efforts from the working class to create more healthy work-life balances. And US employers should follow suit.
What can YOU do?
Hire a virtual assistant or two. Adding a virtual assistant will fill in the gaps on your team and bring that ideal work-life balance into your business. This has the added benefit of boosting productivity for your existing on-shore team. You can maintain high productivity and the outward appearance of hustling your butts off, without actually burning out your people. It's a win/win business model. (learn about the hybrid business model) With a virtual assistant or two supporting your local employees, you can get the same extra effort from them without the risk of pushing people away. Show them how much you care, and they'll show you how much they care.
Here are three steps you can take right now, that will help you minimize turnover and increase productivity and overall quality of performance.
3 Tips for Getting Started
Review your local team's workload, set a clear understanding of goals and KPIs, and then ask them what would make their work-life better. Besides just a raise. Although with how much you'll save using our model, you'll be able to give them that too.

Delegate duties according to their job descriptions and expertise. Determine what your people are good at, not-so-good at, and what can be done remotely.

Offer them our Virtual Assistant services. Make clear that you want them to focus on what they like doing and are good at while delegating everything else to a proven professional from our pool.
You may think you don't have any work for a virtual assistant, you may even think your local staff is perfectly happy and not quietly slipping away. But you could be very wrong, and not know it until it's too late. We have remote working professionals with experience and talent in virtually every field; from customer service and administrative assistance to marketing and even sales. By outsourcing as much of the busy work and filler tasks as possible, you empower your local talent professionally. And without any sacrifice to the amount of work that gets done or the quality.
4 Ways we Work for You
Here are some key and relevant points that highlight why and how our service is such a good fit for organizations right now.
No language barrier.

We outsource our professionals to the Philippines, one of the most English-speaking nations in the world. Our assistants are already experienced, trained, and often educated in the fields we assign them. Our assistants often become welcomed members of the teams where they work, fitting right into your culture and vision.

Nothing to fear.

Just because they're across an ocean doesn't mean you can't keep an eye on them. With our proprietary MyTimeIn software, every client can keep close track of their assistant, making sure they stay on task and are always available. From GPS location to screenshots and time-tracking, they might as well be across the hall.

Perfect talent matching

. Our assistants can work their nights for your days, or their days for your nights. Allowing you to get exactly what you want to be done, when you want it done. You tell us what you need, we give you multiple professionals to choose from. They're hungry for work and opportunity and pledge their loyalty to any business they're assigned. Just like they were a local hire.

Zero controversies, 100% evergreen

. Now more than ever, companies are expected to do right by their employees, as standards rise. Our assistants are compensated competitively, and above their region's average. We handle benefits, PTO, and insurance. You just pay one flat monthly rate, which equals less than you'd pay for the same work from a local hire. We also contribute portions of our revenue to global outreach programs via our own non-profit,

MOD Movement.

Choosing us for your hiring needs truly is a win/win for everyone involved.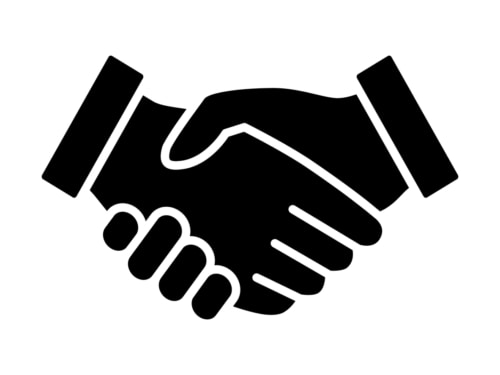 The Bottom Line
We can't expect excellence unless we're willing to be excellent ourselves. This trend of quiet quitting has been around a long time, it just has a new hip title. Americans have been reducing their efforts at jobs they don't feel deserves them, and making light of it for decades. Remember "Office Space"? So many of the cubicle life tropes in that film are still relevant today. Like your boss coming up to you on a Friday to ask for help with something over the weekend. Employees should be comfortable and safe saying "no, thanks". It's important that professionals have adequate time to decompress, unwind, and wash their hands of the stresses of work. It all serves to bring a more healthy-minded and motivated employee back to the office, first thing Monday.
Happy Worker, Happy Boss
We're sure you're a wonderful leader, and your employees are happy to work hard for you. But if the state of our world is any indication, expect the unexpected. Always stay one step ahead if you hope to survive during these unprecedented times. You can do so by hiring a virtual assistant to support your valuable local workers. Give them the breathing room they need to truly excel at what you hired them for. Because a truly great professional doesn't need to extend themselves beyond the borders of their hired position to stand out. They just need support, respect, and fair compensation. We can help you give them that. Use the button below to request a brief but informative demo. We'd love to discuss your thoughts on this, as well as how we may be able to help you professionally. (Also, free book when you sign up below!)