Are virtual assistants a green solution?
Hiring virtual assistants can be a sustainable and eco-friendly solution for businesses. Virtual assistants work remotely, reducing the need for office space and energy consumption. They can also assist with tasks such as data entry and document management, reducing paper waste. By utilizing virtual assistants, businesses can reduce their carbon footprint and contribute to a greener future.
They've been in the news, people have been talking about them, and now we have the answer: are virtual assistants a green solution?
As you read this, over 1,000 MyOutDesk Virtual Assistants work from fully equipped home offices in Southeast Asia, telecommuting to work and saving the environmental impact of traffic, fuel consumption, office utilities, and of course, saving our clients over $55 million dollars a year in expenses.
Since we started the business, that means we've kept 17,000 cars off the freeways, eliminated tens of thousands of gallons of fuel, and reduced heating & electrical energy consumption, as well as other precious resources spared by our virtual assistants working virtually — and it all comes with zero impact to their productivity or performance.
You can help reduce your carbon footprint as you grow your business too.
Reduced Carbon Footprint
Manila has the third-worst traffic situation among Southeast Asian cities. This gave rise to an increasing labor force of skilled, home-based outsource work.[i,ii]
In the Philippines, the most significant contributor to greenhouse gas (GHG) emissions in transport is the road sector. Studies project that GHG emissions from the transport sector could significantly increase due to the Philippines' high population growth and economic expansion.[ii]
Taking the average commute time of 1.2 hours for workers in Manila, each MOD VP has saved an average of 854 kilograms of CO2 per year — it takes 40 trees to absorb this amount in a year.
MyOutDesk's remote workforce has saved 94,600 tons of CO2, or the annual work of 47,200 trees, over the last 13 years.
Climate Change Calculator: Find out the environmental savings of your MyOutDesk Virtual Assistant here.
Improved Business Outcomes
Studies reveal that remote work improves business outcomes and attracts talent. This virtual iteration of an engaged workforce also correlates with better financial outcomes.[iii]
In a Harvard Business School study, companies that let their workers decide where to do their jobs increase employee productivity, reduce turnover, and lower organizational costs. While digital technology has made workers more efficient and accessible than ever before, many companies have been slow to let employees work from home regularly.[iv]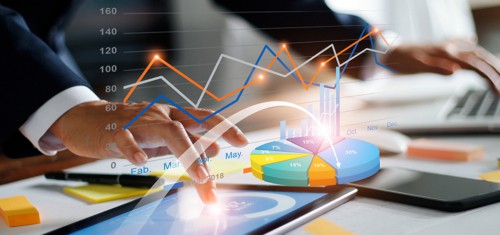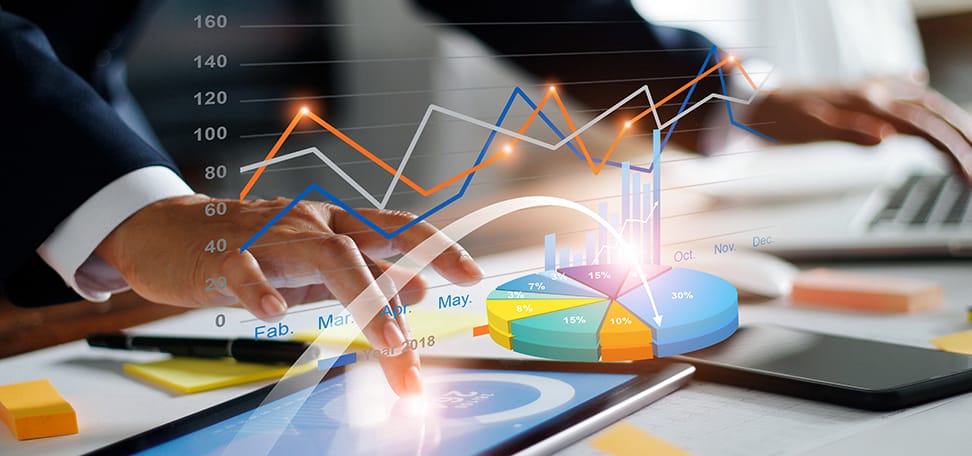 Improved Livelihoods
The American Psychological Association published findings that telework can improve employee productivity, creativity, and morale. Employers can hire geographically distributed talent and reduce overhead expenses, while employees can gain flexibility, save time, and reduce transportation and some child-care costs.[v]
According to Owl Lab's 2019 State of Remote Work, remote workers are happier and stay in their jobs longer.[vi] Undoubtedly, MyOutDesk Virtual Professionals embody these qualities. With competitive wages, vacation, and health benefits, and conferences, MyOutDesk employees average over six years of tenure and contribute high-satisfaction ratings in our online reviews — finding you skilled virtual assistants to suit your needs — at a fraction of the cost.
Social Corporate Responsibility
Clients reap the benefits of MyOutDesk's remote company culture as MyOutDesk takes social corporate responsibility seriously. With an established yet ever-evolving remote work culture, MyOutDesk offers a wide range of programs and benefits that keep virtual assistants happy and motivated. MyOutDesk workers thrive with an employee-driven give-back program, fun company-wide events, and more.
The Future is a Remote Workforce
In today's high-tech economy, virtual administrative assistants help maximize profits, grow clientele, improve business capacity, and often outperform competing companies that have fewer remote workers.
MyOutDesk offers services to entrepreneurs and corporations in health care, real estate, finance, and more. We have taken the lessons learned from over a decade of experience with virtual assistant services to help our clients eliminate the pitfalls of outsourcing. This hands-on experience has helped us to develop a better system of checks and balances to ensure we are delivering the highest quality of service possible.
See what we are about, and schedule a free consultation with us. We'll take the time to learn more about your business and offer solutions to find top talent and lower your operational costs.
See For Yourself: A Closer Look at Virtual Assistants
The popularity and acceptance of virtual assistants will grow over the next decade. It is estimated that, in 2020, 40% of the entire US task force are virtual professionals. Today's use cases for these task-oriented professionals are vast. "Freelance virtual assistant services" will be one of the biggest industries in terms of employment and global revenue by the end of the decade.
"Outsourcing makes the hustle better — because you're not burdened with many/growing expenses that you'll need to figure out how to cover and hit profit"
References:
[i] The Boston Consulting Group. November. "Unlocking Cities: The impact of ride-sharing in Southeast Asia and beyond." Accessed February 27, 2020. http://image-src.bcg.com/Images/BCG-unlocking-cities-2017_tcm93-178660.PDF.
[ii] Vera-Ruiz, Ellalyn de. 2020. Transport sector third largest contributor to greenhouse gas emissions – CCC. January 16. Accessed February 27, 2020. https://news.mb.com.ph/2020/01/16/transport-sector-third-largest-contributor-to-greenhouse-gas-emissions-ccc/.
[iii] Hickman, Ph.D., Adam, and Jennifer Robinson. n.d. Is Working Remotely Effective? Gallup Research Says Yes. http://gallup.com/workplace/283985/working-remotely-effective-gallup-research-says-yes.aspx.
[iv] Senz, Kristen. 2019. How Companies Benefit When Employees Work Remotely. July 29. Accessed March 2, 2020. https://hbswk.hbs.edu/item/how-companies-benefit-when-employees-work-remotely.
[v] Greenbaum, Zara. 2019. The future of remote work. October 1. Accessed March 2, 2020. https://www.apa.org/monitor/2019/10/cover-remote-work.
[vi] Owl Labs. n.d. State of Remote Work 2019. Accessed March 2, 2020. https://www.owllabs.com/state-of-remote-work/2019.